A garden is a feast for all of the senses. A kaleidoscope of colour, shape and form, changing with the light through the times of the day and the seasons.  The scent of flowers, aromatic foliage, the sweet fragrance of newly mown grass, fresh rain and fallen leaves on damp ground all appeal to our sense of smell.  Textures, soft and sharp, smooth and rough, stimulate our sense of touch through the bark of trees, foliage, stems, and surfaces.  Herbs, fruit and vegetables tantalise the palate.  Perhaps the most bewitching of all the sensory experiences in a garden is sound: birdsong, running water, the crunch of gravel, the rustle of leaves and stems. Sounds which are never aggressive, more usually soothing, calming and entrancing.




[caption id="attachment_9483" align="alignleft" width="550"]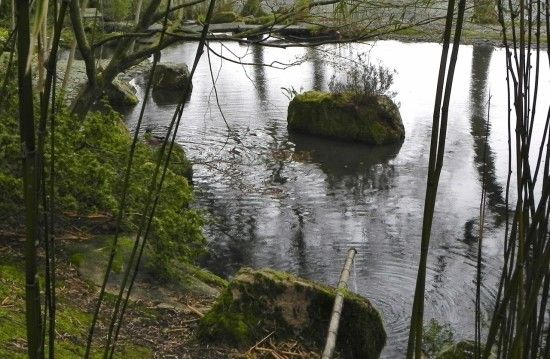 The sound of running water[/caption]


I was recently asked which plants I would include in a music-inspired garden. A wonderful question that sends thoughts racing through a repertoire of musical plant names: Tiarella 'Spring Symphony', Aquilegia 'Songbird', Polyanthus 'Crescendo', Rosa 'Jacqueline du Pre'. However so many plants make their own music especially those that are "wind instruments".




[caption id="attachment_9484" align="alignleft" width="550"]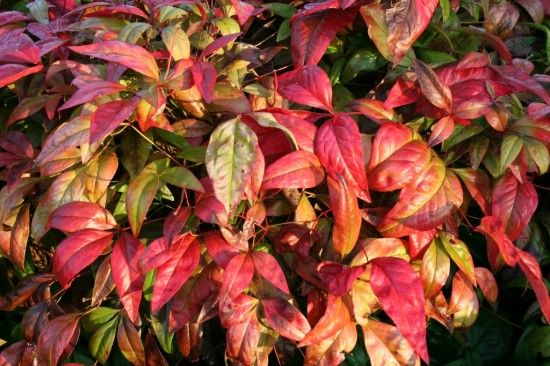 Nandina 'firepower'[/caption]


At this time of year I particularly notice Nandina domestica 'Firepower', a dwarf form of the sacred bamboo. This is a small shrub with lightly curled and textured fern-like leaves that lie loosely in layers, the upper foliage turning scarlet in autumn and winter. When the plant stirs in the wind or is brushed by passing people or animals the leaves rustle delightfully like layers of stiffened fabric.




[caption id="attachment_9485" align="alignleft" width="550"]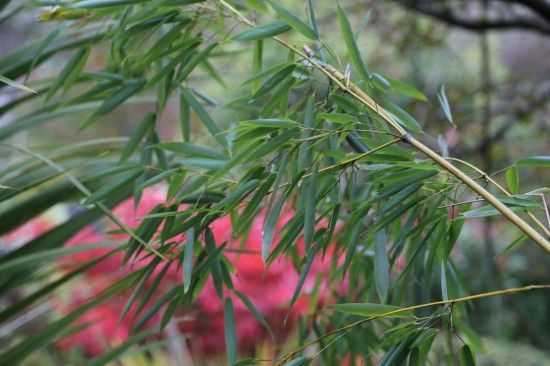 Phyllostachys aurea[/caption]


Outside our conservatory the tall stems of Phyllostachys aurea are even more vociferous as they reach greater heights. Thick new canes thrust skywards each year. They then explode into a network of stiff side canes and narrow green leaves. We strip the lower stems to show them at their best. The foliage and upper canes are rarely still and make a bright, rustling sound in the breeze.




[caption id="attachment_9486" align="alignleft" width="550"]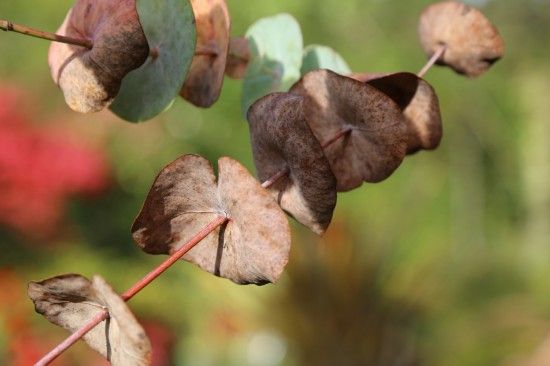 Eucalyptus perenniana[/caption]


Eucalyptus perenniana is a fascinating evergreen with the bright blue-green juvenile foliage. The leaves completely encircle the branchlets, threaded on skewer-like stems like discs of grey metal. As the leaves die they turn to parchment, but remain threaded on the stems. The centre of the leaf gradually loses its grip, but remains in place and spins in the wind: hence the name "spinning gum". The adult foliage is more conventional: leathery leaves carried on leaf-stalks. Pruned regularly the juvenile foliage is retained and the plant is kept in tune.




[caption id="attachment_9487" align="alignleft" width="550"]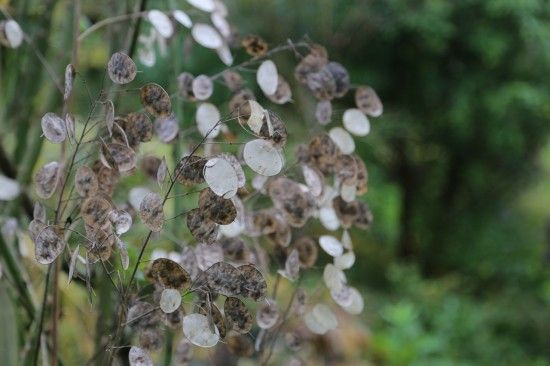 Lunaria annua[/caption]


By autumn the seedheads of Lunaria annua, honesty, have turned to palest ivory. The outer cases loosen shedding round, flat dark brown seeds that will grow next spring. They leave stiff, dry stems with rounded translucent discs that flutter and vibrate in the wind. The sound is light, bright and prolonged in a stiff breeze.




[caption id="attachment_9488" align="alignleft" width="550"]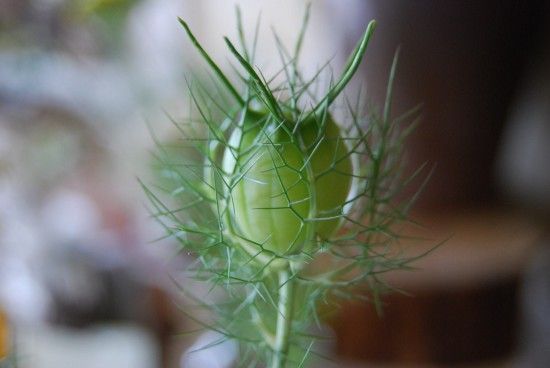 Nigella damascena[/caption]


Many seedpods are percussive as they dry. Any in which the seeds are loose when the pod splits or develops openings that shake the seed in all directions to achieve distribution make sound. Poppy heads rattle as the seeds shake out from the small openings just beneath the cap of the seedpod.    Digitalis, the common foxglove carries squat conical pods which split to distribute the small brown seeds far and wide. The long spikes move in the wind and as they do a gentle rattling sound marks the escape of next year's offspring.  Love-in-a-mist, Nigella damascena produces inflated, thin-walled seedpods which carry the angular black seeds. As the veined pods dry they rattle to release the seed from splits that open atop each seed head.




[caption id="attachment_9489" align="alignleft" width="550"]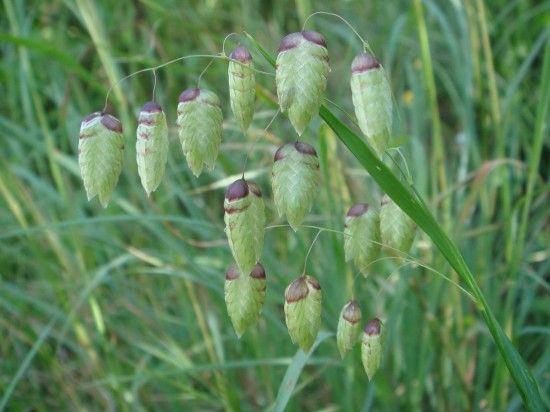 Briza maxima[/caption]


Many grasses make gentle swishing sounds as the wind passes through their foliage. The quaking grass, Briza maxima joins in with tuneful seedheads that rattle brightly when dry.  It is a delightful mixer in beds and borders, if a little enthusiastic in the way it spreads.  An annual grass it is easily raised from seed.




[caption id="attachment_9490" align="alignleft" width="550"]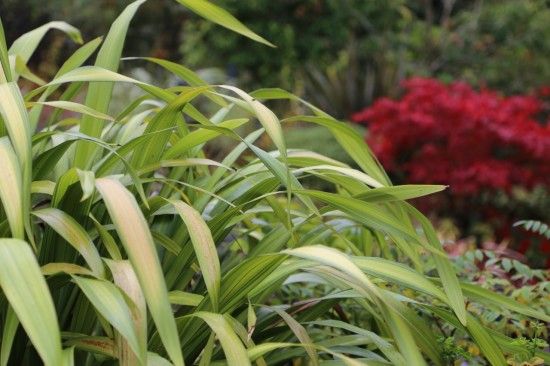 Phormium 'Yellow Wave'[/caption]


One of the loudest plants in the garden can be the New Zealand flax, phormium. The leathery, strap like leaves clap together gently in a breeze and positively slap one another in wet and windy weather. Phormiums come in a variety of shapes and sizes. Those with gently arching foliage are more tuneful and vociferous than those with stiff, upright foliage. Phormium 'Yellow Wave' is a good example: uplifting colour and stirring leaves.




[caption id="attachment_9491" align="alignleft" width="550"]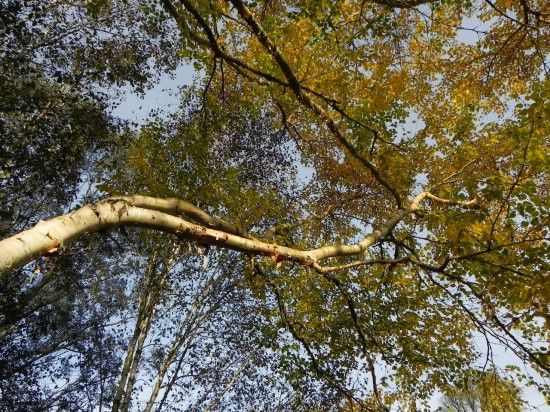 The sound of birches[/caption]


Trees are the predominant sound makers in most gardens. Taller, more flexible trees catch the lightest breeze and make themselves heard even on still days. Birches, with their filigree branches and small fluttering leaves cast light dappled shade beneath their canopy. Their sound is gentle and soothing and can be heard even in winter when the branches are bare.  In autumn the leaves flutter down through the maze of twigs, adding to the sound of the moving branches.




[caption id="attachment_9492" align="alignleft" width="550"]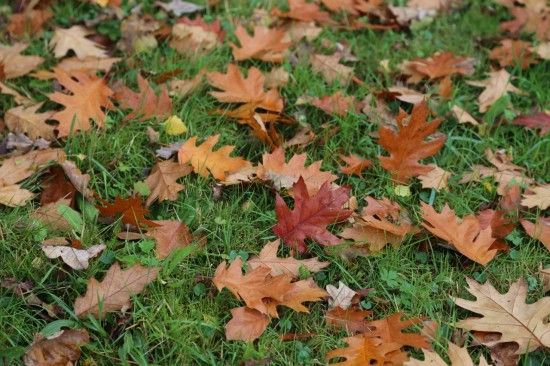 Quercus rubra leaves[/caption]


Fallen leaves are crisp beneath our feet, rustling and gently crunching as we walk across them. Even when wet they sound their presence as they blow across the grass. A garden may be a peaceful place, but it is rarely silent.







Stay updated
Receive free updates by email including special offers and new courses.