[caption id="attachment_9674" align="alignleft" width="550"]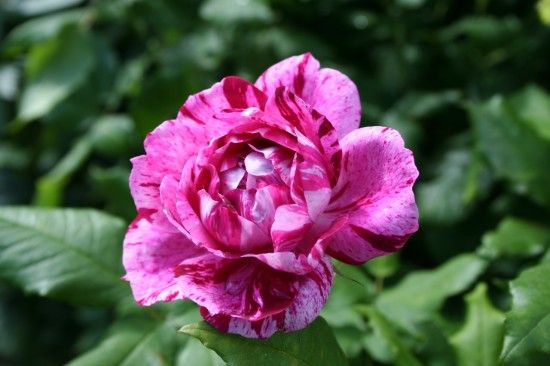 Rosa Ferdinand Pichard[/caption]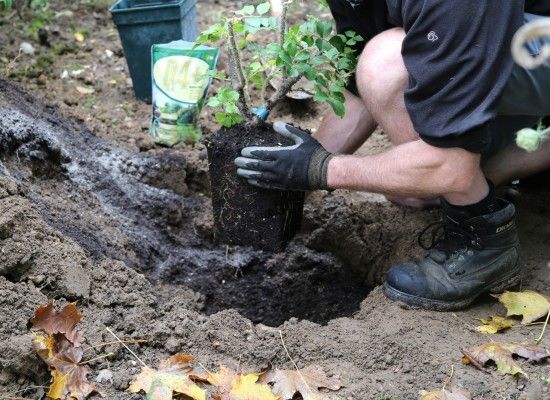 Remove plant from pot and position




Just as they are looking at their worst in our gardens it's time to think about roses. As we head into winter in the northern hemisphere the new season's crop of roses is lifted from the field ready for sale. Some are potted for sale in garden centres, some are sold bare root for immediate planting and others are root wrapped for sale through various channels, even supermarkets. One of our favourite flowers, the roses is available to buy in so many ways when it is looking its least attractive. A few thorny sticks promise glorious blooms to come in summer.




The winter is the ideal season to plant new roses in your garden. The soil is moist and the plants are dormant, without leaves and new growth to support they can concentrate on making roots. The rose root system is a wiry affair with little fibrous root. Consequently they do not make a root ball that holds together in a pot.  When planting a recently potted rose do not be surprised if the compost falls away from the roots.  It is not a problem; plant it firmly and it will establish quite satisfactorily.




[caption id="attachment_9675" align="alignleft" width="550"]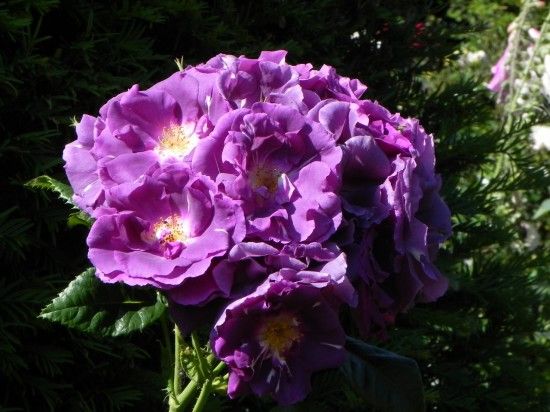 Rosa 'Rhapsody in Blue'[/caption]


Good ground preparation is essential. Add well-rotted manure and some rose fertiliser when planting. Establishment is aided by adding mycorrhizal fungi at the base of the planting hole. These are available as dry granules and you just sprinkle them in so that they are in direct contact with the roots. The fungi develop to form a mycelium that grows in association with the rose roots aiding their development and ability to absorb water and nutrients.




[caption id="attachment_9676" align="alignleft" width="550"]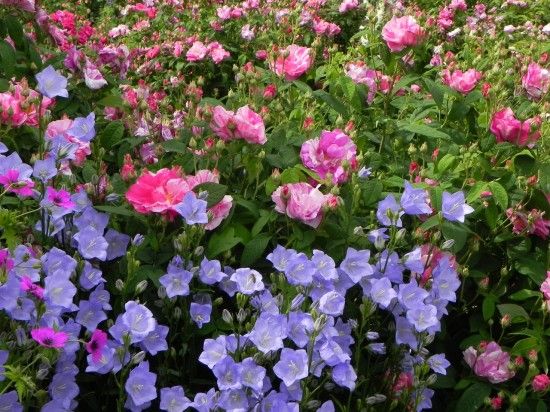 Rosa gallica var. versicolor with campanulas[/caption]


You can use mycorrhizal fungi to overcome rose replant disease, sometimes called rose sickness. This is when a rose fails to grow when planted where another rose had died or been removed.  Traditionally the soil was changed in that spot: an arduous and dubiously successful practice. This is much simpler and it does not affect other plants growing close by.




[caption id="attachment_9677" align="alignleft" width="550"]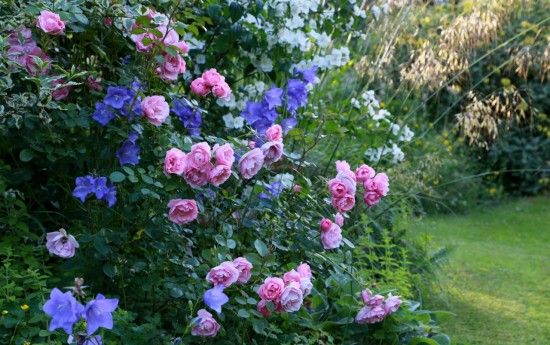 Rosa 'Bonica' and campanulas[/caption]


It is worth mentioning that roses dislike competition so do not swamp them with other planting. Traditionally roses were planted in their own designated beds reserved for their own kind. Today we like to use them more in mixed beds and borders and there is no doubt, with the right planting partners they look their best.   Summer flowering perennials such as campanulas, salvias and geraniums are ideal, both to create pleasing colour combinations and to prolong the season.




[caption id="attachment_9678" align="alignleft" width="550"]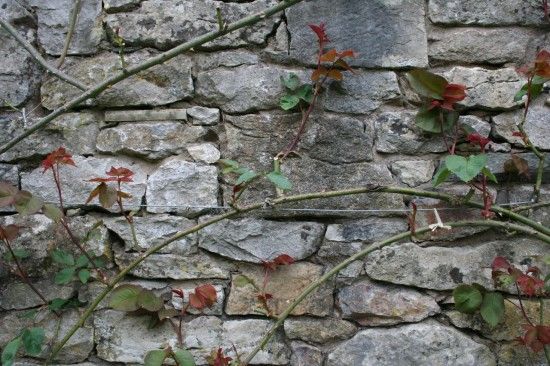 Well trained climbing rose[/caption]


Most of us prune our shrub roses and climbers in mid-winter. If you leave it until early spring the roses have often put on a flush of growth, only for you to cut it all off and make them do it again.  Training climbing roses against walls and fences is an ideal job to get out of the way in the winter months. The plants are protected and you can get on with it, even if it's too wet and cold to dig, weed and do other garden tasks. Try to train the shoots horizontally by gently bending them over and tying them in. This makes the side shoots develop all along the stems which means more flowers.




[caption id="attachment_9679" align="alignleft" width="550"]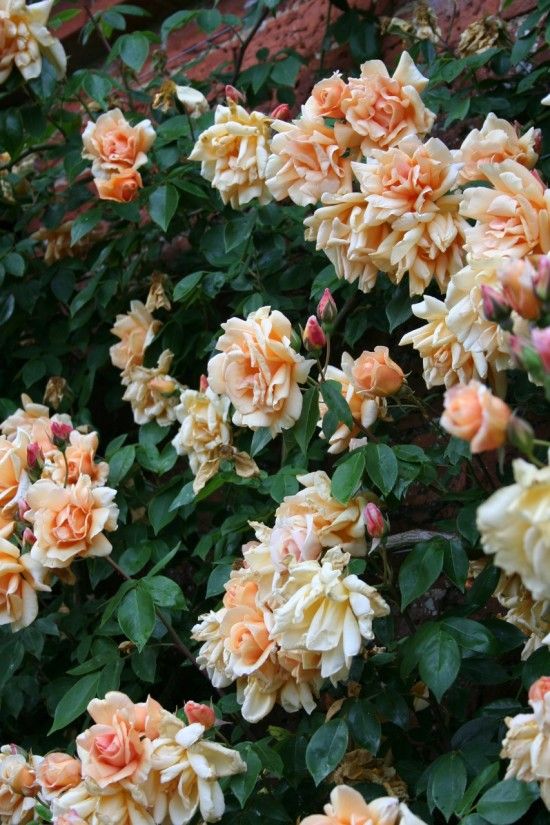 Rosa 'Crespescule'[/caption]


The other really useful rose maintenance task to do as soon as possible is to clean up around the roses and remove any fallen leaves and debris. These can harbour diseases such as rust and blackspot. If you leave them around the plants the fungal spores are there ready to re-infect.  I also suggest turning over the very surface of the soil with a border fork if possible. A layer of mulch over the soil surface also helps.




Of course the other essential task for rose lovers over winter is to study catalogues, websites and books and plan what you are going to plant before next spring.  These is no way roses can ever be considered low maintenance; they all need some attention. However isn't that what gardening is all about? Maybe that's why we love our roses – we get to nurture them and they reward.
Stay inspired
Get FREE Gardening tips and ideas from our experts in your inbox.