Get Creative with Tulips – which tulips last from year to year?

Although we may have only just returned from the summer holidays most of us need little encouragement start choosing spring flowering bulbs. As bulb catalogues drop through the letterbox and boxes of flower bulbs appear in garden centres I find myself thinking about how I'll use them in the garden to create exciting colour combinations in pots and in the planting.


Perhaps it is the rich shades of the garden in late summer and the shortening days that make us crave bold spring colour. Flowerbulbs are an exciting prospect for both the apprentice gardener and the old hand; there is always something new to try, and some old favourites to revisit. Spring flowerbulbs will fit into any garden, however full the existing planting. They also offer remarkable value. For a few pounds you can plant several clumps of guaranteed spring colour that will make a real impact in your garden, especially if you use creatively with existing planting.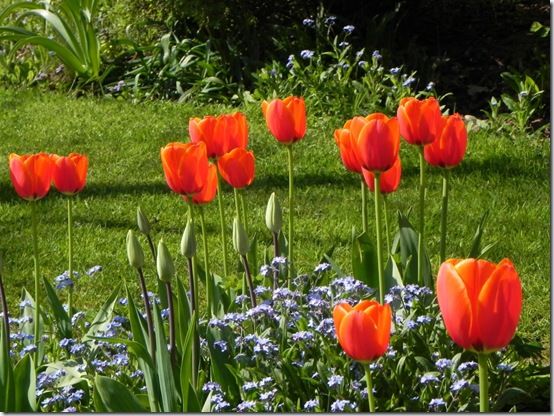 My focus is always on tulips; they are one of my gardening guilty pleasures. There is certainly always something new in the world of tulips. Breeders and hybridists work their magic prolifically producing ever more amazing blooms. Because of the stunning beauty of each individual bloom, just a few tulips can have great impact whether grown in the open ground or in a pot. Because of their varied flower form and wide colour palette they present even more opportunities for adventurous planting designs.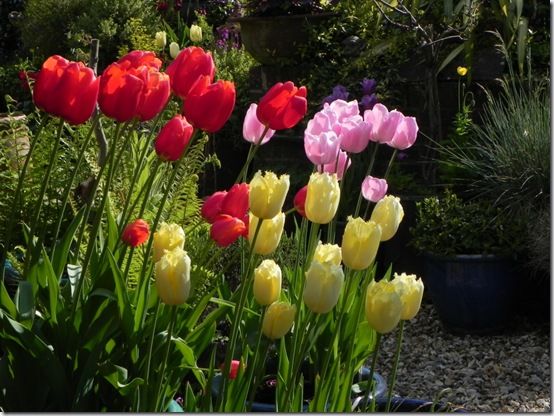 Tulips prefer well-drained soil; originating from the eastern Mediterranean they resent cold wet conditions and on heavy clay few survive from season to season. They make ideal subjects for pots and containers but are never as good a second season so plant fresh stock each year; after all they are inexpensive and you have the pleasure of choosing them. Even if tulips are on offer in late summer or early autumn don't plant them until late autumn. Early planting can result in premature growth a susceptibility to tulip fire, a disfiguring disease that renders the plants useless.
So which tulips are the best to choose if you want to try and keep them going in the open ground from year to year? Which have the best chance of survival and may make long-term garden plants? I find that this is one of the most frequently asked questions. I always say, if in doubt go simple and single; avoid double and fancy, keep those for pots. Darwin, Triumph, single early and late tulips and lily flowering varieties are good choices. Also many of the species tulips and their cultivars are survivors, some even multiply.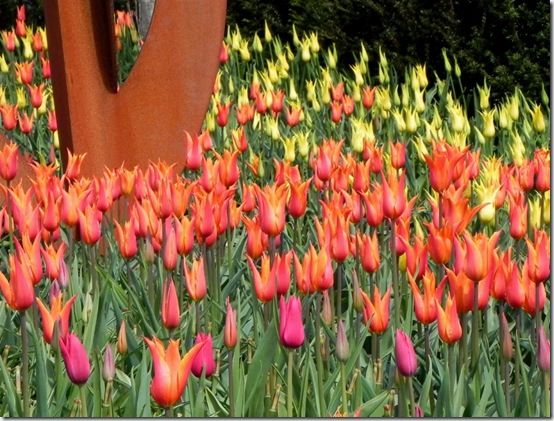 Lily-flowering tulips have great elegance: graceful flowers on tall stems; fragile in appearance but deceptively strong, weather resistant and long-lasting. Tulipa 'Ballerina' is still my favourite with delicate, graceful blooms of vibrant orange. This is the orange tulip for those that don't do orange in the garden.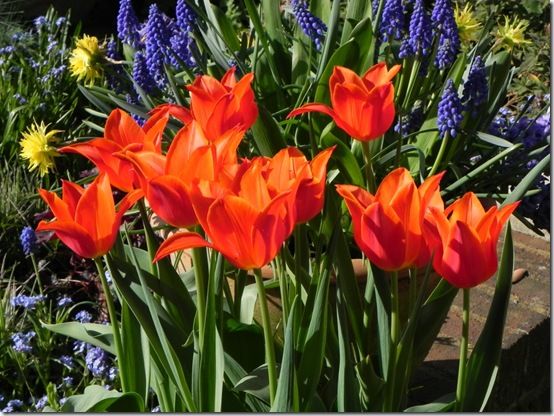 The single Darwin Tulipa 'Queen of the Night' is a reliable repeat performer. This sleek, dark beauty is one of the strongest and most reliable tulips and its deep purple-black hue works with any other colour. If planting in the open ground space the bulbs about 5cm apart if planting in groups or plant singly though a border 30 to 40cm apart.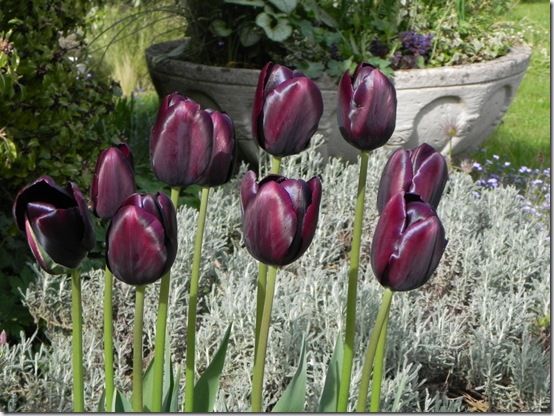 I have had excellent results with the lovely salmon pink Tulipa 'Menton', the orange-pink Tulipa 'Dordogne', and last year with the glowing orange-red Tulipa 'Avignon'. All are strong, reliable and are likely to survive, especially if you plant top-size quality bulbs in the first place.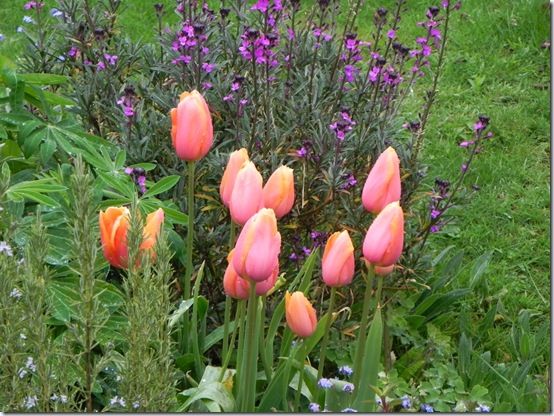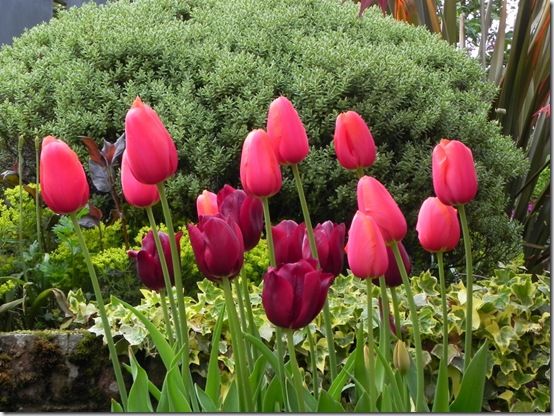 The striking orange-red Tulipa 'World's Favourite' has proved to be hardy and reliable in my garden and emerges every year from a sea of sky-blue forget-me-nots; a combination that I particularly like.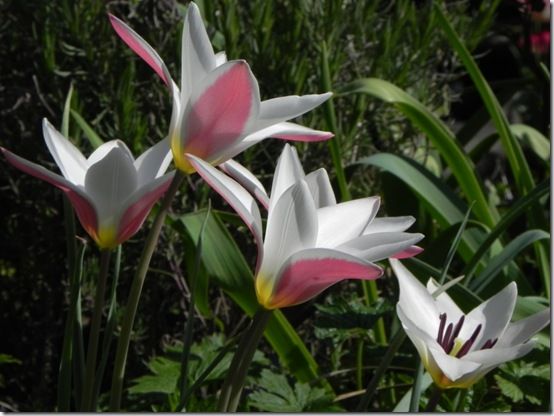 As far as the species tulips are concerned the delicate Tulipa 'Lady Jane' is a lovely addition to any perennial border. Its fine stems and slender leaves do no leave unsightly foliage to die down either. Pencil thin deep pink buds open into starry white flowers. Do not be deceived by the tiny bulbs when you plant them. This is a tulip with great presence.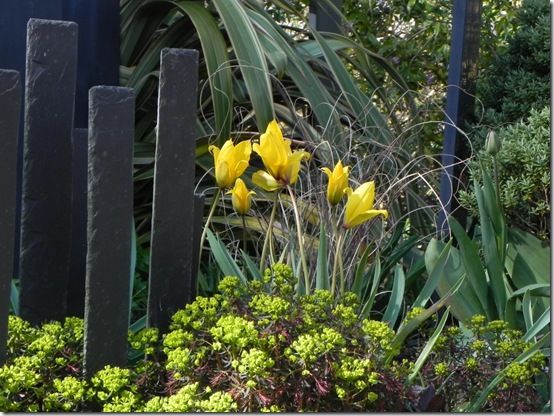 Last year I planted the elegant yellow Tulipa sylvestris. I was particularly taken by this tulip when I saw it used with a rived of blue muscari at the Keukenhof. I am not a fan of yellow tulips normally because I have so many naturalised wild daffodils I don't really need more yellow in the spring garden. However this little tulip changed my mind and I look forward to seeing how well it performs this year.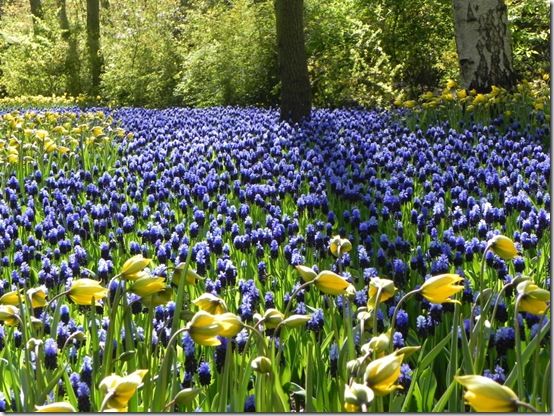 I do think that, although we love our flowerbulbs they are underused in gardens. Now is a great time for you to join me on my course Designing with Spring Bulbs
I'll show you how to use them in your garden to transform the planting. They really are a magic ingredient waiting at your fingertips.
I'll also be featuring bulbs in my blog posts in the next few weeks and I'll be offering you the chance to buy from the tempting range offered by Living Colour. Keep following and I hope that I'll see you in class.
Stay updated
Receive free updates by email including special offers and new courses.