Top Ten Chelsea Flower Show Buys 2015
The Chelsea Flower Show isn't just about plants.  Or even show gardens.    It's a society event, a day out, a day for inspiration and for some - it's also a place to pick up gardening related treasures that you wouldn't normally treat yourself to.  Just for fun this year we've taken a look at some of the more unusual items on sale, as well as the must have buys when you treat yourself to a 'me gift' from the show.
What to buy at the Chelsea Flower Show 2015  

 
#1 A Chelsea Flower Show Kitch Brolly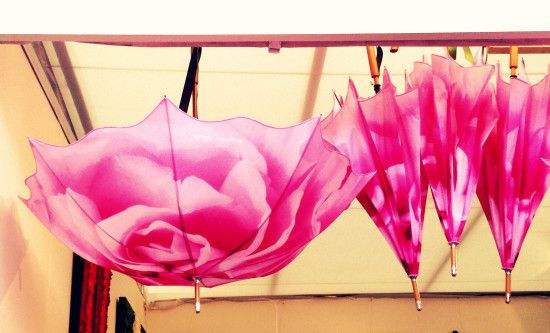 Depending on what day you're going (in fact probably any day) - you might well need an umbrella.  Even if it's just in case... who could resist these beautiful pink flower brollies to protect you from the drizzle.   Very weather dependent - but I suspect Rosemarie Schulz who is on the left of the avenue as you walk in - may clean up if we have a showery year.   If you like kitch and want to stand out from the crowd, I'd highly recommend this lot.  Trivia fact:  Apparently in 1932 the rain at the show was so severe that a summer house display fell to pieces.  One very wet year - an exhibitor named it 'The Chelsea Shower Flow'.
#2 Mossy and Petal Lampshades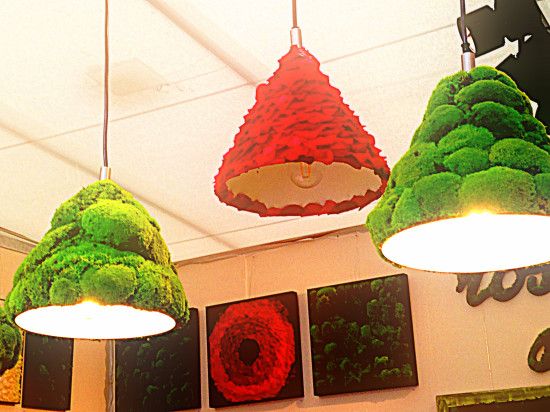 And only slightly further down you can find these rather fabulous lampshades.  What's not to like about a mossy or petal covered lamp.  It's actually good to see some more avant guard interior design pieces appearing at the show - this year is definitely one to pick up something unusual for your house as well as your garden.

#3 Seeds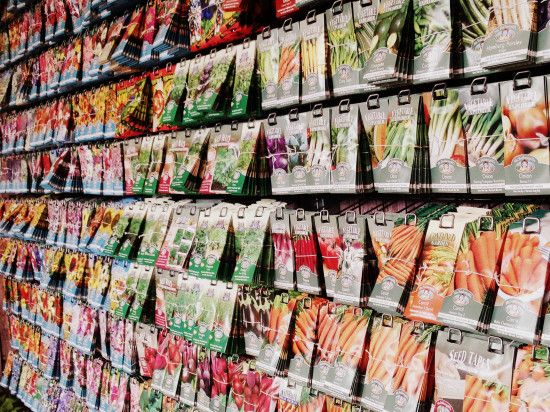 If nothing else, you can't leave the show without picking up a packet of seeds.  With all those show gardens for inspiration - you simply have to walk away with a handful of hopeful beauties.  Whether you're a hardy veg grower or a cutting garden creative - this selection genuinely has some of the best grade seeds available.  I always think buying seeds is a bit like the famous Revlon secret of selling makeup.   As Charles Revson, the founder of Revlon Cosmetics once said "In the factory, we make cosmetics, in the store, we sell hope."  We all plant seeds in the hope that one day our gardens will one day live up to the fantasy world of the show gardens.
 #4 A lamp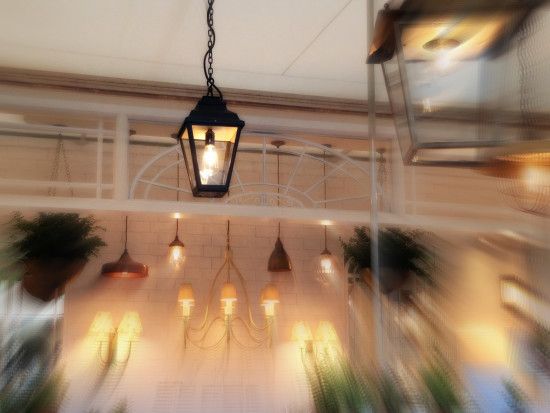 There are several beautiful lamp sellers at The Chelsea Flower Show 2015.  Both indoor and out.  The one we spotted first was Jim Lawrence Lighting and Home.  Again another interior designer feel contributing to make the show feel more respectable and less blingy this year.  (though don't worry - there's plenty of bling to buy too).
#5  Garden Brocante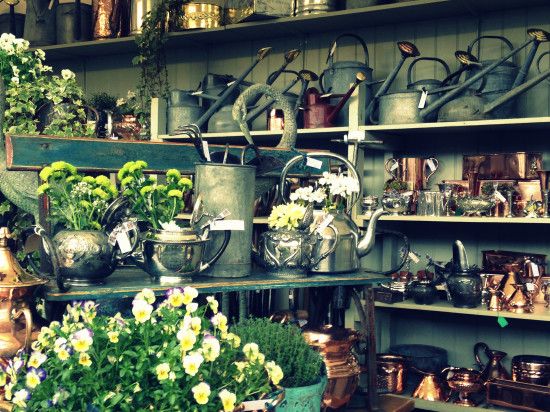 I've never been entirely sure what Garden Brocante is.  But looking at the selection - these carefully chosen pieces look like a cross between stylish bric a brac and architectural antiques.  If you're looking for a high quality vintage garden item (watering cans, bird baths, and pots) with a nice amount of verdigris on it.  Then you've found paradise.
#6 Pots and Iron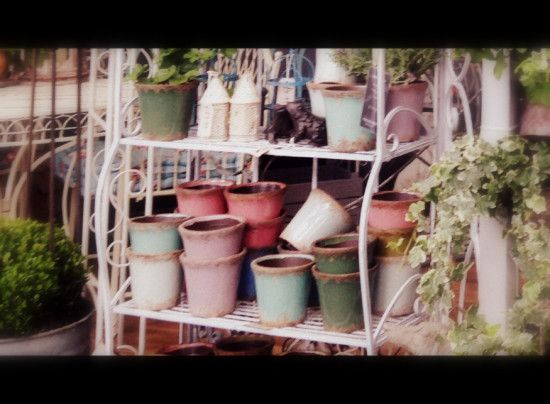 There are pots and there are pots as all keen gardeners know.  Not all pots are born equal.  Carefully selected for colour, texture, quality and style - these pots are top of the tree if you like cottagey paraphernalia.  You can also pick up a whole array of lantern holders or small tables/chairs at Potting Up Ltd.  They are based in the Cotswolds but their website is good.
#7 A Bird Bath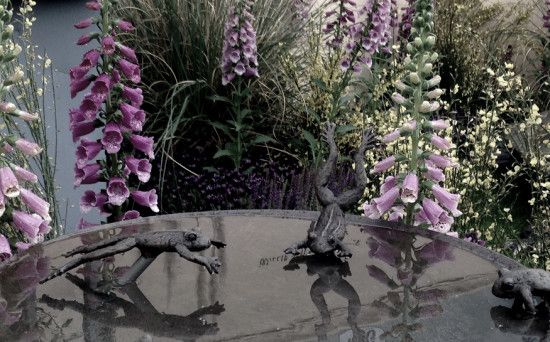 Bird baths lend themselves well equally to vast country houses, contemporary city abodes or the traditional cottage garden.  We thought this one was very Chelsea - there's always plenty of quintessentially English cottage looks going on and this bird bath does well fitting in with the digitalis (foxgloves) begin.
#8 Boots Boots Boots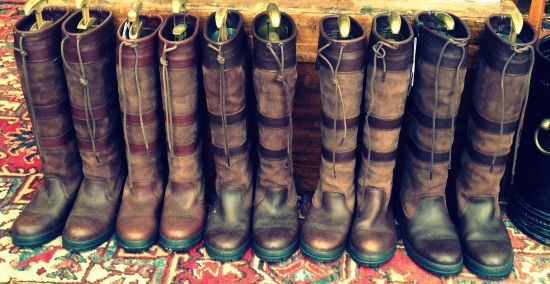 These boots are of beautiful quality.  There's a lot of imitation fashion country boots around at the moment - but these are the real thing.  What's more - is the website promises next day delivery.  Take a look at Dubarry of Ireland.
#9  Labels
A place for everything and everything in it's place.  Why not have consistency in your labels.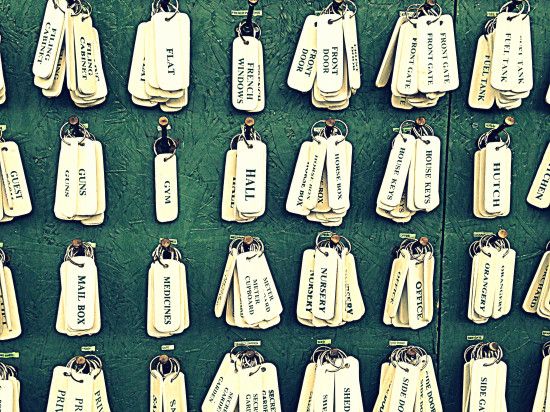 #10 Fruit Sculpture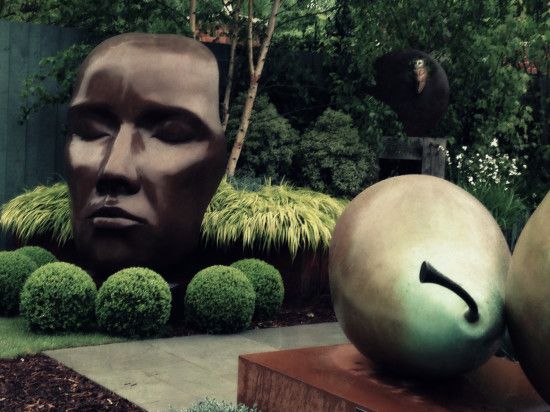 There's always a vast array of art and sculpture at The Chelsea Flower Show - some better than others.  This time a different type of sculpture which is part of a show garden - if you have the space for these, they are undoubtedly most elegant and beautiful.
Stay inspired
Get FREE Gardening tips and ideas from our experts in your inbox.