Understanding your Soil: Acid and Alkaline Soils
Soil is the gardener's best friend and to be a successful gardener, it's vital that we provide the right soil conditions for our plants. One of the most important tasks is to maintain the correct balance of acidity or alkalinity according to the plants being grown. Some subjects grow better in an alkaline (limey or chalky) soil while others, such as rhododendrons, will grow only in acid ones (free of lime or chalk). The majority of garden plants, however, much prefer a soil that is midway between these two extremes.
Before you start, it's advisable to carry out a soil test with one of the soil-testing kits that are available from garden centres and good department stores. Such a test will indicate the degree or intensity of acidity at alkalinity.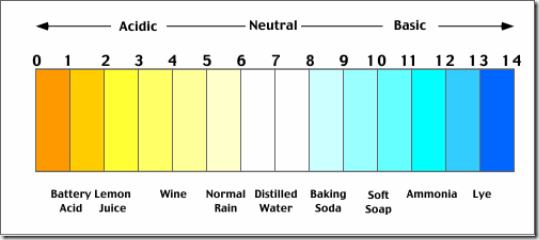 This is measured on a scale called the pH scale. A pH of 7 is considered neutral (neither acid nor 'line) while lower numbers indicate a degrees of acidity and higher numbers show increasing alkalinity. A wide range of commonly grown plants, including vegetables, fruit, roses, hardy perennials, trees and shrubs, grow best in a slightly acid to neutral soil of pH 6.5 to 7.
High acidity or alkalinity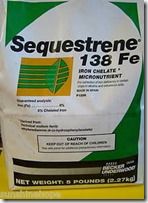 If your soil pH is below 5.5 then many plants may fail to grow. Also the numbers of pests increase rapidly.
On the other hand an excessively limey soil; with a pH of over 8 0, can produce plant disorders. Certain important plant nutrients, particularly iron and mag­nesium are unavailable to plants if the soil is limey.
If a plant cannot absorb sufficient iron then its leaves will turn yellow and it may become stunted and eventually die. This yellowing is known as lime-induced choruses.  Bushes (particularly fruit bushes, roses and hydrangeas) and fruit trees quickly show symptoms of chlorosis if iron is not available. You can, however, cure this condition with annual drenches of a solution called Sequestrene.
How to use a soil test
When using the soil-testing kit, quarter- fill the test tube (supplied with the kit) with soil and add the lime test solution, following the instructions provided. Then shake the tube to mix the contents thoroughly. Allow the solution to settle. When the soil has settled the clear liquid above will be of a certain colour accord­ing to the acidity or alkalinity of the soil.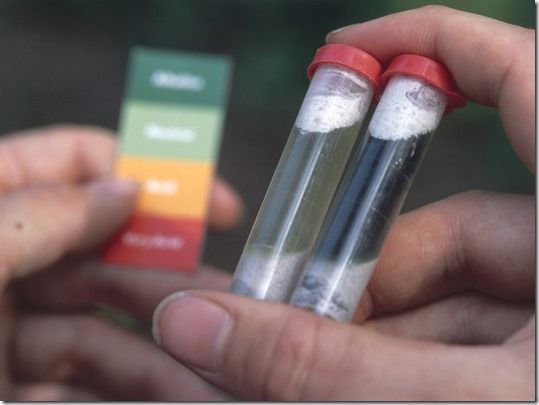 This colour can vary from red (when the soil is very acid) through orange (when only slightly acid) to shades of green (when the soil is neutral or limey). A chart showing the various colours with the appropriate pH number alongside is included in the kit. The liquid in the tube must, of course, be matched as closely as possible with one of these colours in order to ascertain the pH of your soil.
Gardening on alkaline soil

Some plants like a limey soil (pH of up to 8 0). Examples of these are members of the cabbage family, and ornamentals such as carnations and pinks, gypsophila, scabious, clematis and trees and shrubs such as beech, hornbeam, box and yew.


Cabbages and wallflowers suffer far less from club root disease (that causes the roots to swell and the plants to become stunted) if grown in a limey soil. Another interesting fact is that hydrangeas produce blue flowers in an acid soil, but pink blooms in alkaline conditions. If the soil is neutral, the blooms will be 'mauvish'.




To lower the pH of a soil (reduce its alkalinity) you can incorporate heavy dressings of peat, leaf mould, well-rotted manure or garden compost each year.
In chalky or limey areas it is probably inadvisable to use tap water for pot plants as the water will be alkaline and could result in chlorosis. Instead try to use rainwater collected from a greenhouse or garage roof or the water obtained from the defrosting of the fridge or freezer as this will be soft or acid.
Acid soils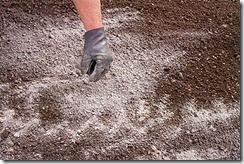 To raise the lime content of an acid soil, treat it with a dressing of hydrated lime or ground chalk. Usually this application is made in the winter after you have finished digging over the garden. Allow the lime to lie on the surface over the winter and then fork it in in the spring. Do not apply manure and lime in the same winter as they interact unfavourably.
On heavy or clay soils apply lime more generously - as much as 500g per sq. m (1lb per sq. yd.) at one time - but less frequently than on light or sandy types; lime helps to open up and flocculate (create a good crumb structure) the heavier type of soil.
Sandy soils are best limed fairly lightly, 135-270g per sq. m (4-8 oz per sq. yd.) annually. On such soils lime is easily leached or washed out by heavy rain. Sandy soils are generally more acid than clay soils and peaty soils are often excessively acid.
If the soil is very acid, say a pH of 5 0 or below, it is inadvisable to apply a large quantity of lime in a single application in order to bring the pH value up to slight acidity or neutral. Instead, apply a moderate dressing - about 500g per sq. m (1lb per sq. yd.) - regularly each winter over a number of years.
If you would like to learn more about gardening why not consider taking one of MyGardenSchool's 4 week online gardening courses click here for details

Stay inspired
Get FREE Gardening tips and ideas from our experts in your inbox.