Visiting RHS Chelsea Flower Show – how to enjoy your day
By Andy McIndoe •
 The Chelsea Flower Show 2014


As a regular exhibitor at Chelsea Flower show for over 25 years I have a good idea of how to get the best from the Show. Whenever I talk about Chelsea people tell me how much they would love to go, but can't face the crowds. They watch it on television; great, but you don't really see the Show, and you certainly do not experience it. Those that visited Chelsea a few years ago have a very different idea of what a day at Chelsea Flower Show is like: it was unbearably crowded at times and far less organised than it is today. Memories of long queues for refreshments and facilities are off-putting and certainly these are nothing like they were. However there are a number of things you can do to turn your Chelsea visit into a wonderful escape and enjoy a little of London as well as this showcase of the best in gardening.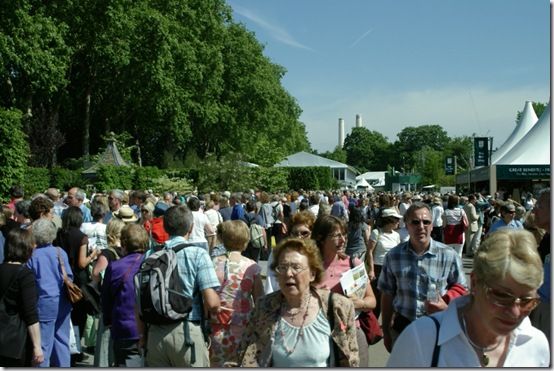 Probably the worst aspect of Chelsea is travelling to the Show. This can be tiring, especially if you face a long car drive or train journey. My number one tip is to stay in London the night before; even better the night after as well. This turns your visit to Chelsea into the event it should be and gives you time to enjoy some of the other things that London has to offer. There are a number of great Holiday Inn hotels within easy reach of the showground that offer excellent accommodation at a realistic price.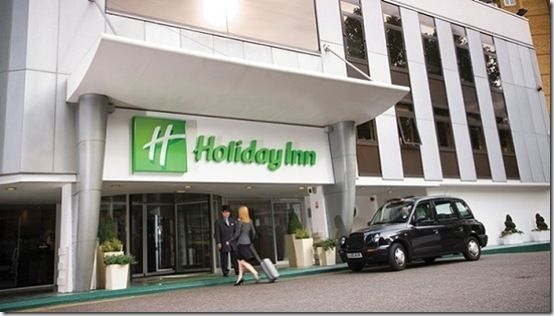 Choose from Holiday Inn London Bloomsbury ,
Holiday Inn London Regent's Park  and
Holiday Inn London Kensington Forum In all cases you will find spacious bedrooms where you can get a good night's sleep so that you arrive at Chelsea Flower Show rested and raring to go, and if you have an all-day ticket you can get there early. The Show opens at 8 a.m. and queuing starts well before that; the nearer to 8a.m. you get through the gates the better.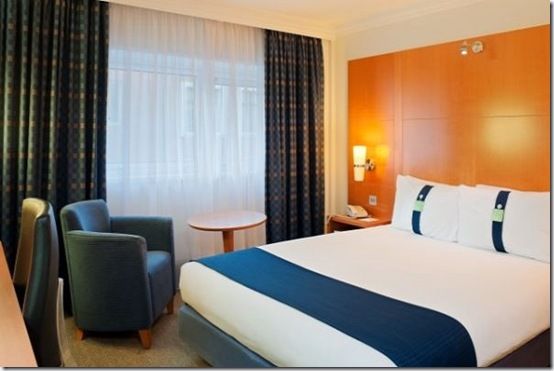 When you get into the showground head for the Show Gardens first, before things get too crowded. The light is usually better in early morning or evening if you want to take pictures. Later in the day you'll be looking over the top of several rows of heads as visitors crowd to see the most publicised gardens, so get in there early or alternatively wait until lunchtime when things thin out a little.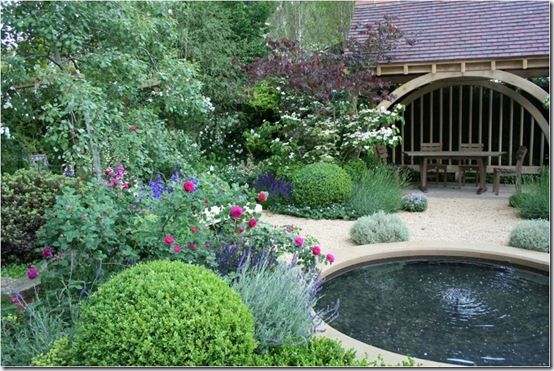 The Great Floral Pavilion is easy to get around right up until mid morning, so if you have an hour or so round the main show gardens you should be able to wander freely through the floral exhibits in the Pavilion up until around 11 a.m. On warm sunny days the Pavilion never gets overcrowded, but this soon changes when it rains! Take an umbrella and light waterproof so that you can head outside if rain falls. There's nothing like a shower to thin out the crowds.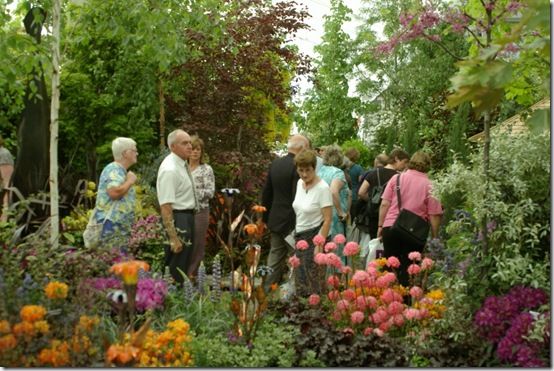 There are plenty of places to buy food and drinks at Chelsea Flower Show and the standards of catering today are pretty good. If the sun shines then head into Ranelagh Gardens, part of the showground, buy a sandwich and a jug of Pimms and lap up the Chelsea atmosphere. Half an hour with a full glass in the sun listening to the band will recharge the batteries ready for another look around the show. Sculpture, garden furniture, accessories: it's all on sale here, everything that is apart from plants.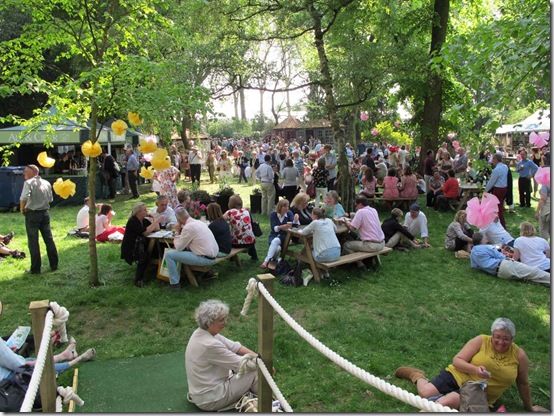 The Show starts to get pretty crowded again mid afternoon when the afternoon visitors arrive. However they tend to crowd the gardens and the shopping areas, so again the Pavilion is a good place to head for and with hundreds of exhibits there is still plenty to see. If you got to the show early then it may well be time to head off to your hotel for a shower and a drink before you enjoy a little London nightlife. Alternatively head up to Sloane Square and neighbouring Duke of York Square for some retain therapy or relax in a cafe or bar and watch the world go by.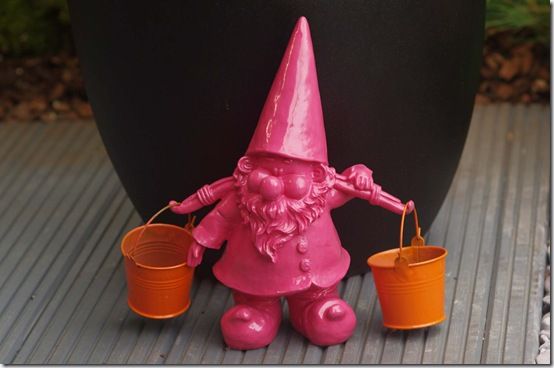 RHS Chelsea Flower Show is open from Tuesday 20th May 2014 to Saturday 24th May inclusive. RHS Members only on Tuesday 30th May. It is essential to buy tickets in advance as they are always sold out prior to the Show opening. If you already have tickets then now is the ideal time to book your hotel room with the Holiday Inn of your choice. However many times you've been to the Show it is always a wonderful experience. Make it even more special by staying in London so that you can really enjoy it.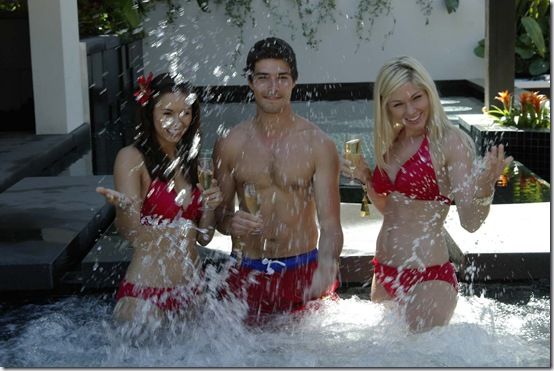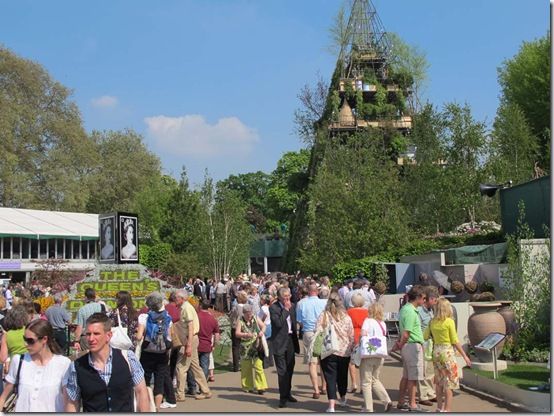 Stay inspired
Get FREE Gardening tips and ideas from our experts in your inbox.