What Are The Best Summer Bulbs for Cutting?
By Andy McIndoe •
Summer Flowering Bulbs For Cutting


In previous posts I've spoken about annuals and perennials that you can grow for cut flowers. We all know that spring flower bulbs such as narcissi and tulips make wonderful flowers to cut for the home, but what about the often neglected summer flowering bulbs?

In fact summer bulb flowers include some of our favourite commercially grown cut flowers: lilies, gladioli and dahlias.

Some perennials with fleshy roots could also be included here; agapanthus and alstroemeria for example, are often sold as dormant roots, alongside other summer flowering bulbs, corms and tubers.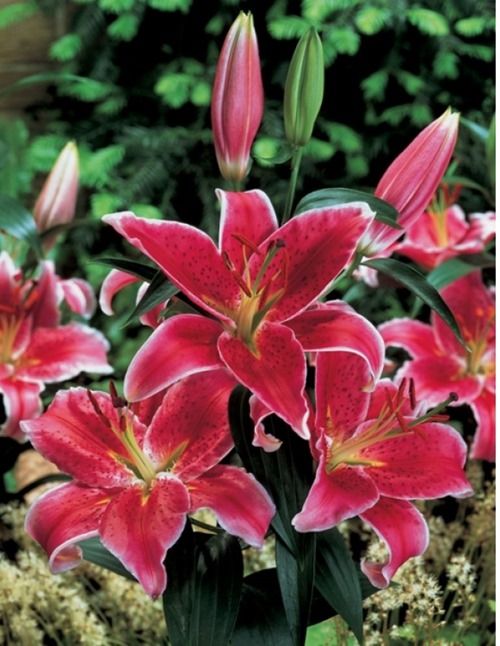 Gladioli can have rather an old fashioned image, especially the large-flowered varieties with their bold, upright, sword-shaped flower spikes.
They can look awkward in the garden, especially when mixed, gaudy colours are grown in a line alongside a fence or in a flower border.
However as cut flowers they are long lasting, striking and easy to grow. They also bloom in late summer when we really need that blast of late colour.
Choose a colour that will work in your home and grow them in a gap in the border where the foliage will add contrast in summer or grow them on the vegetable plot as a cut flower crop. The lovely, deep burgundy-wine 'Black Jack' takes some beating.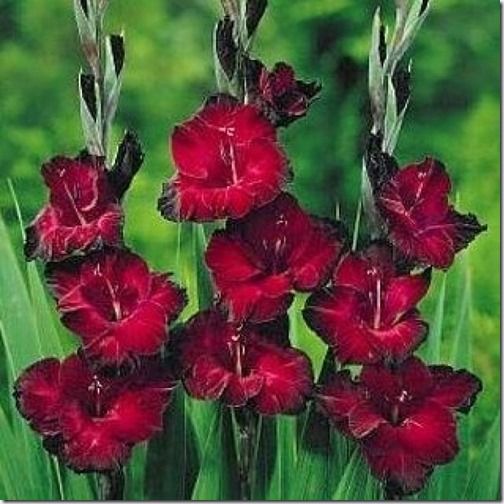 The corms (they are really corms, although they are sold as flower bulbs) are inexpensive to buy. You can leave them in the ground from year to year if you are on light, well-drained soil.
Alternatively start with new corms each year. Plant them to a depth of at least three times the depth of the corm. When you cut them remove the top few buds from the flowers the stem by breaking off the tip.
This looks better and it prevents the tip of the spike from yellowing.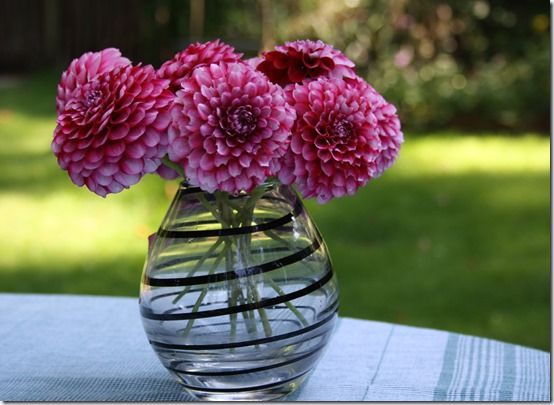 Dahlias offer a much longer flowering season and an immense range of flower form and colour.
The tubers (here again the term summer flowering bulb is often used) can be planted directly into the open ground, however the plants are not frost hardy. So if you live in an area where there is danger of late spring frost do not plant too early.
The ideal way is to start them in individual pots indoors. Choose a pot around 15cm (6") diameter and plant the tuber in multi-purpose potting mix.
Plant with the top of the tuber just below the surface of the growing medium. When the shoots are three leaves high, pinch out the tips to encourage branching. Repeat this at least once more.
The bushier the plant the more flowers it will produce. Staring them like this indoors means they start to flower earlier and flower for longer.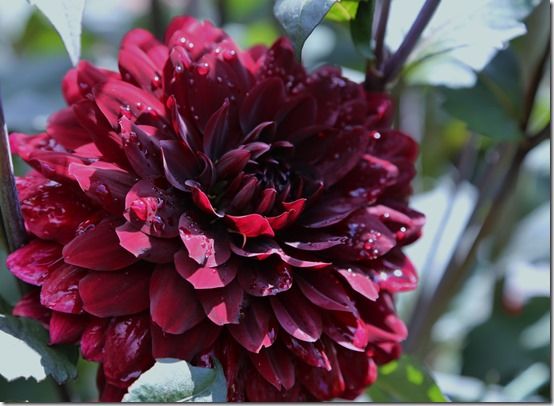 When it comes to choosing varieties for cutting avoid dwarf, compact varieties, they have short flower stems.
Avoid dinner-plate varieties with large flowers; the blooms are too big. Pom-Pom, single and small flowered decorative and cactus varieties are ideal.
My favourite has to be the delicious Dahlia 'Karma Choc' with bronze leaves and deep, chocolate coloured decorative blooms. Dahlias are best cut when the flowers are full open.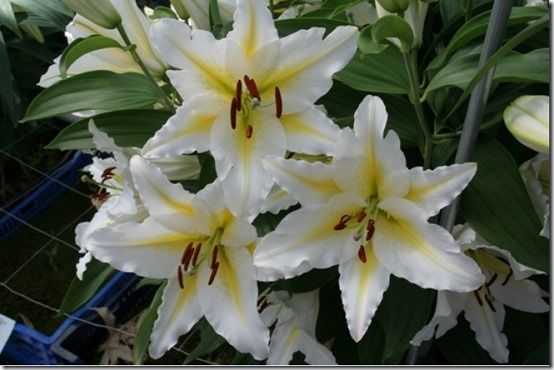 Of course lilies make superb cut flowers and you only need one to three good stems to make a stunning display in a vase.
They can be grown in pots or in the open ground and will bloom again the following year as long as you leave a good length of stem and leaves when you cut and you feed them generously with a slow-release fertiliser.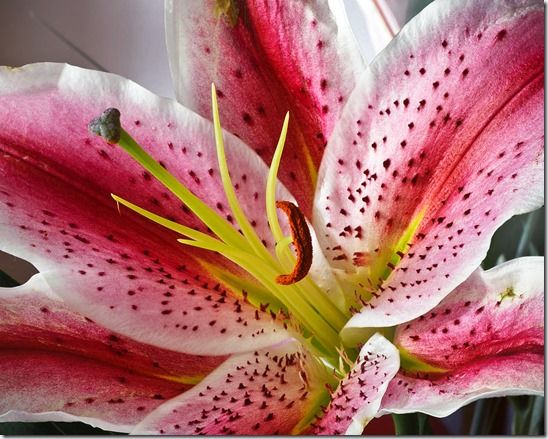 Most lilies have prominent stamens which produce copious amounts of orange pollen. This stains clothes, skin and petals and can be harmful to cats, according to some sources.
If using lilies for cut flowers I recommend cutting off the brown pollen capsules just as the flower opens. At this stage the stamens aren't quite ripe and you should be able to remove them before the pollen is released.
Plant the bulbs to three or four times the depth of the bulb, ideally on their sides. Space the bulbs far enough apart to allow the flower stems to develop. Plant as soon as you can after purchase.
Lilies hate being out of the ground. Lilies are hardy so there is no need to wait for warmer weather in frosts are still around.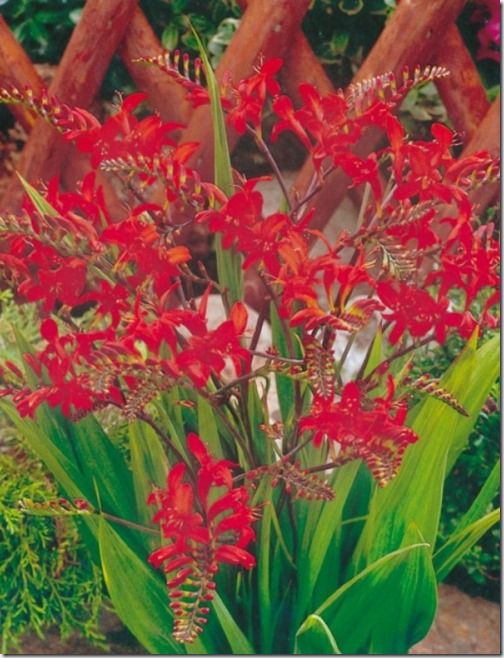 Often sold as a pot grown perennial, crocosmias make wonderful cut flowers not only for their firefly blooms, but also for their structural seed heads and pleated sword-shaped leaves.
Crocosmia 'Lucifer' is the tallest and most statuesque with glowing orange-scarlet flowers and strong stems.
Plant in full sun and space the bulbs at least 15cm (6") apart to allow them to multiply. Cut as the buds are opening and use in contemporary compositions, or just in a simple glass vase.
Stay updated
Receive free updates by email including special offers and new courses.