How To Choose The Best Secateurs For The Job


Pruners or secateurs are probably the most essential garden tool, certainly the most essential cutting tool. Millions of pairs are sold every year: some expensive craftsman's tools, others a disposable commodity.




So which are the best secateurs to buy? Rather than give you a review of a selection of different pruners I thought I would tell you what I would buy, and what I would avoid.




As a horticulturist I am a bit biased and my pruners are very important to me. In fact I have had the same pair of Felco secateurs for forty years. In many parts of the world these are regarded as essential kit for any credible horticulturist.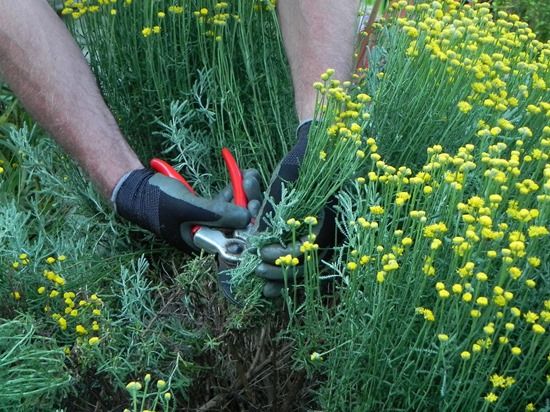 These are bypass secateurs which cut with a scissor-like action; the cutting blade bypasses the cutting block or anvil. The blades are replaceable, so if you damage a blade that's not the end of your pruners.
They also come in different models to suit your hand size and whether you are left or right handed. I think this is really important.
If you have a tool that suits your grip it will be more efficient and more enjoyable to use. Often cheap pruners are awkward; they will soon give you blisters if you do a lot of pruning.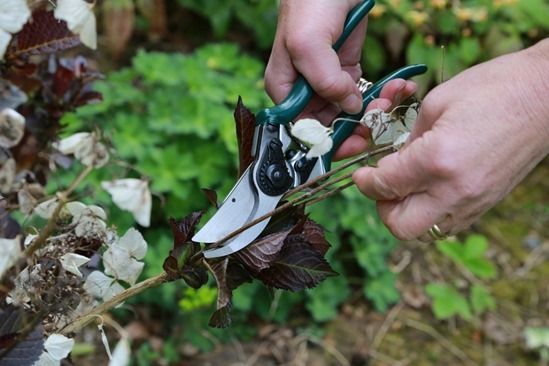 The basic design of this type of secateur is used for some less expensive alternatives. Some may look similar, but they may not last or cut well. Burgon and Ball make a good quality alternative Professional Bypass Secateur; less expensive than Felco, but endorsed by the Royal Horticultural Society.
They do not offer the same range of options, but if they suit your grip for medium to large hands they are a good choice. Springs and blades are replaceable and they cut stems up to 25mm (1") in diameter.
For those of us that do lots of pruning throughout the year a pair of these as back up to our Felcos is a good choice.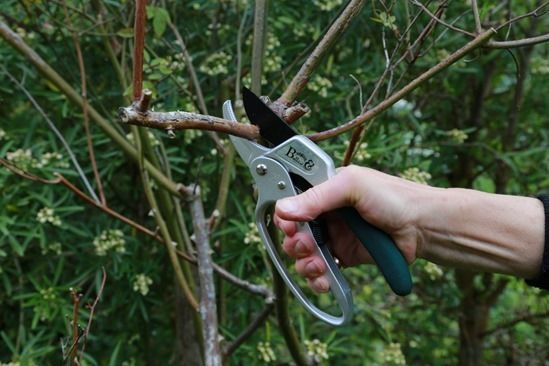 For some people cutting through anything but the softest stems is hard work; especially if you have rheumatic hands, a weak grip or any type of joint problem. This is where ratchet pruners come in. A ratchet mechanism can deliver about three times more cutting power than a traditional pair of pocket pruners.
The Burgon and Ball ratchet pruner has an anvil action. In other words the cutting blade cuts down onto a static anvil. However, unlike most anvil secateurs these pruners have curved blades like a traditional bypass pruner.
The ratchet mechanism allows you to cut through a stem in stages, rather than trying to force the blade through in one cut. The design of the handles makes them easy and comfortable to hold, even if you have smaller hands.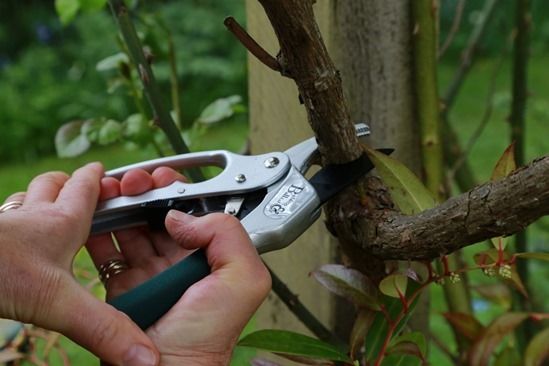 Ratchet pruners are ideal for all gardeners when trying to prune out old, dead wood. They are particularly useful when cutting out dead branches on rambler roses. These can be very tough and resilient and anvil pruners may mean you don't need the lopper or pruning saw.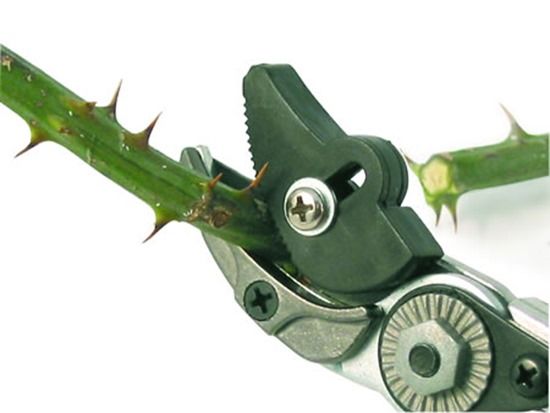 The other type of pocket pruner that I find really useful is the cut and hold secateurs. These are ideal if you are gathering flowers for the house, or when you are reaching over your flowering shrubs and roses and dead heading.
These use a mechanism on the blades which locks onto the cut stem, holding it until you release it. This is ideal when pruning roses, cutting back brambles or any thorny stems because you never need to touch them.
Great for pruning berberis or when making advances into hostile garden territory.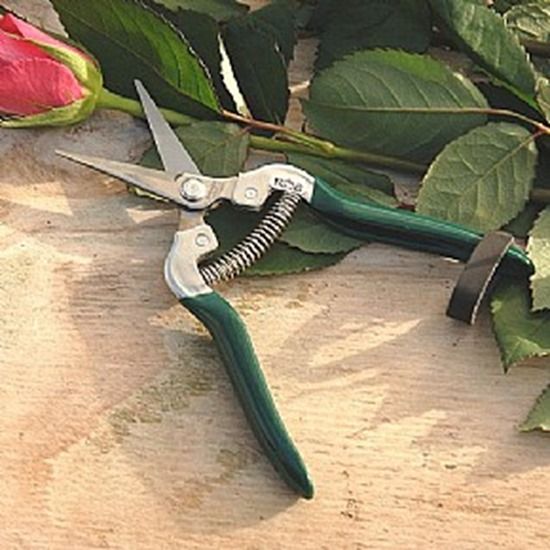 I mentioned gathering cut flowers. If you do cut flowers regularly you do need a good pair of flower snips that will give a good clean cut, both when gathering or cutting the stems to put in water to condition the flowers.
Flower snips are often easier to use and more efficient than most florist's scissors. Scissors with traditional thumb-through handles can be very uncomfortable and quickly give blisters.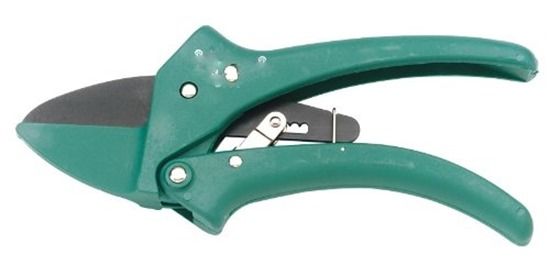 So which secateurs just are not worth buying? Personally I think cheap secateurs are a waste of money, even if you don't have much pruning to do.
They probably won't do a good job, they may crush stems as they cut and they will soon lose their edge, even if they had one in the first place.
Some people tell me they buy cheap secateurs because they keep losing them. Believe me, if you spend a little more and you love your pocket pruners, you will look after them.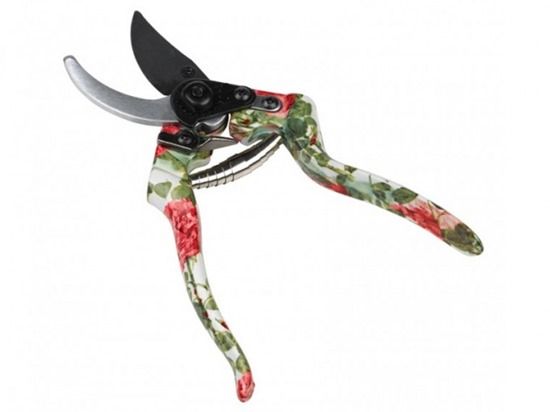 There are a great many "pretty" fashion pruners around, aimed at the gift market. These are not great gardening tools and they are not a good gift for a gardener, even a new gardener.
If you want to encourage someone always set them up with the right kit to start with; even if you don't keep your first pair of pruners for as long as I have.
Stay inspired
Get FREE Gardening tips and ideas from our experts in your inbox.