What To Do In The Garden In Winter
What will your garden look like through winter? Will evergreens add colour and interest when the leaves of deciduous trees and shrubs fall? Will there be delicate flowers to scent the cool winter air? Have you planting bulbs that will colour your garden from late winter through to early summer? When the ground is frost and snow free are you making the most of ideal soil conditions to plant roses, shrubs and climbers that will bring your garden to life next summer?
These are just some of the questions every gardener should ask during winter. I know for some readers the garden is under a blanket of snow and practical gardening is impossible. Those gardeners will have to plan for next season and maybe content themselves with a MyGardenSchool course or two during the winter months.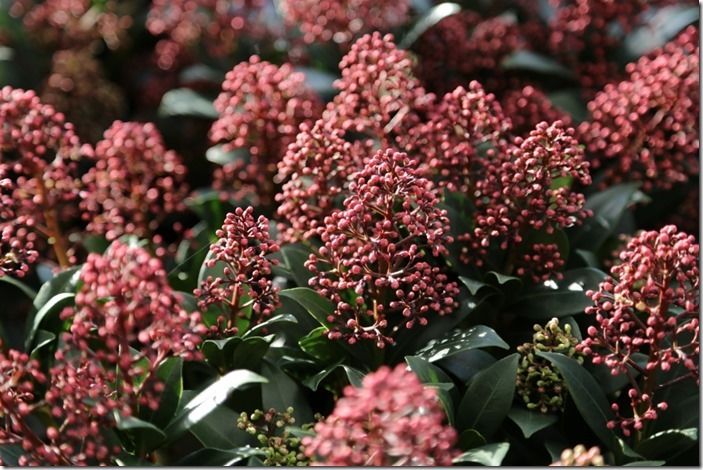 Great plants for winter
In the run up to Christmas many garden centre plant areas are taken over by Christmas trees and stocks of permanent garden plants diminishes. What a pity: the winter plant palette is exciting and diverse and this is a great time to acquire subjects that will colour your garden in years to come. Even if you can't get out there to plant you can enjoy many of these wonderful plants in pots on the doorstep or close to the house until the weather improves.
Skimmias are bristling with flowerbuds nestling amongst their dark glossy leaves. These make wonderful additions to shady borders, or as enduring subjects for winter pots. Skimmia japonica 'Rubella' is the most widely available with dark green leaves and ruby bud clusters. This one really does need shade to retain its colour and quality. You will find a host of others on offer, and new varieties every year. My personal choice would always be Skimmia x confuse 'Kew Green' because the flowers are so good and wonderfully fragrant when they open. Also it is more light tolerant.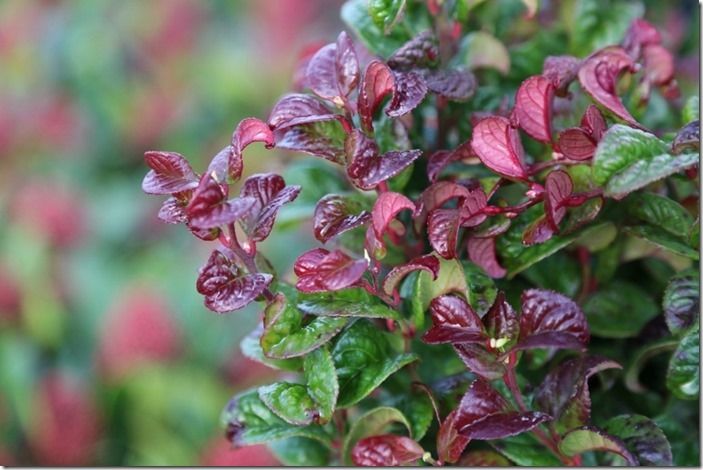 Leucothoe 'Scarletta' is an acid lover but is equally at home in a pot of lime free growing medium. This lovely dwarf shrub turns rich red in winter and will light up the patio or doorstep with its colourful leaves. If you like something of more unusual appearance look out for leucothoe 'Curly Red'. It is not to everyone's taste but its curiously rolled leaves on slightly twisted stems are certainly effective.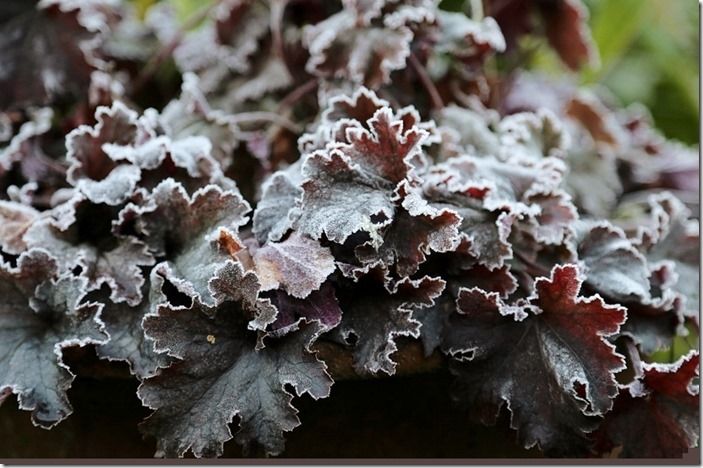 Heucheras too are at their best now and will stay looking great in the border or in pots throughout winter, certainly delivering a more reliable display of colour than many bedding plants. Heucheras and heucherellas are prone to attack by vine weevil and heuchera rust. Don't let that put you off, just be prepared to replace them. They might cost a little more than most seasonal bedding plants, but they are still great value considering what they deliver.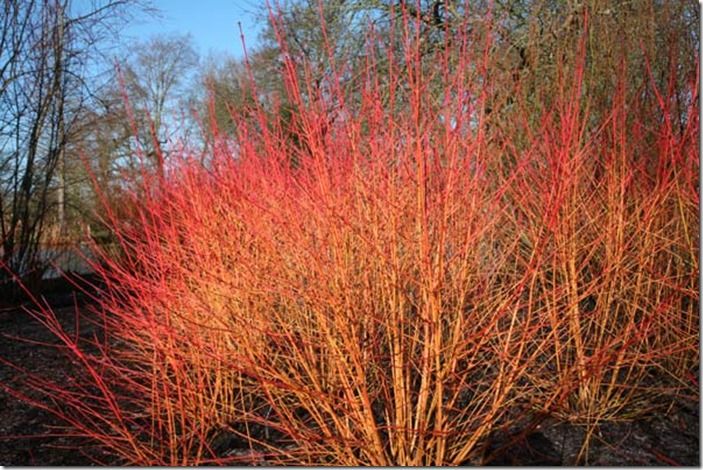 Cornus grown for their winter stems often have good autumn colour before the leaves fall and stem colour intensifies in winter. Plant now to make the most of them through two seasons next year. Although I have several in the garden I still grow Cornus sanguinea 'Midwinter Fire' in a pot. I use it as a background plant during the summer months and move it to a prominent spot through winter. It is surprising what an impact a few twigs can have.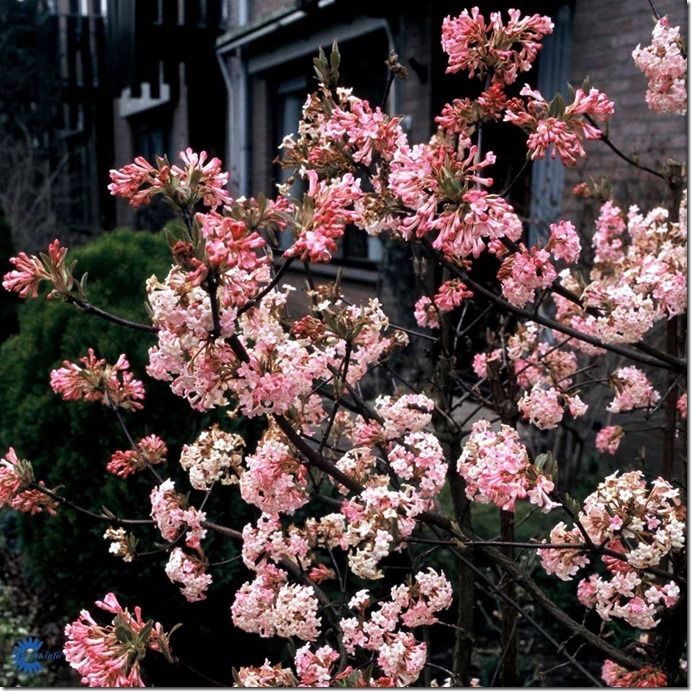 Everyone loves winter flowering shrubs for their brave display and delicious scents. I hardly ever use Viburnum x bodnantese in planting schemes, perhaps because it is so vigorous and upright and the flower clusters look rather brown and forlorn after a spell of very frosty weather. However they always recover and when it is blooming well it is a delight. We have 'Charles Lamont' outside the kitchen window and it has been blooming profusely for several weeks already.
Planting for spring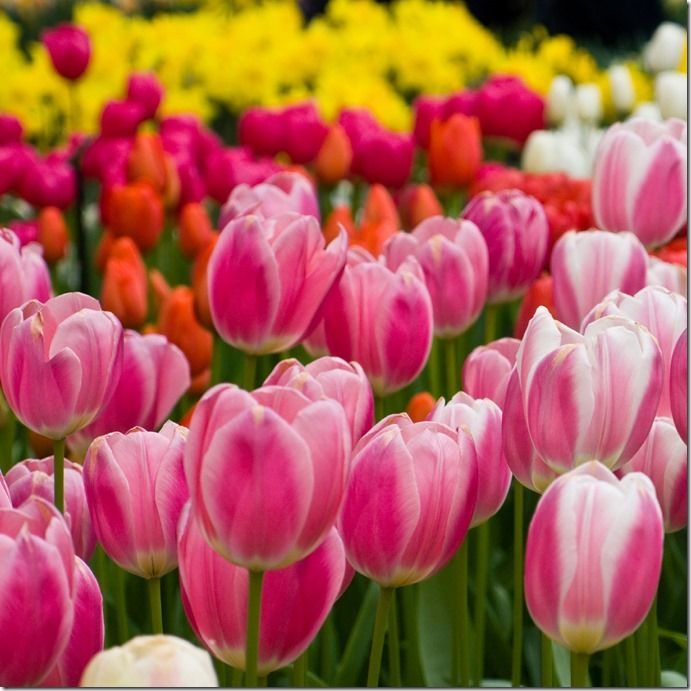 There is still time to plant many flowerbulbs. Garden centres and other retailers are often clearing stock if you buy late, so grab yourself a bargain. Tulips, alliums and later flowering narcissi can be planted well into New Year if the bulbs are in good condition.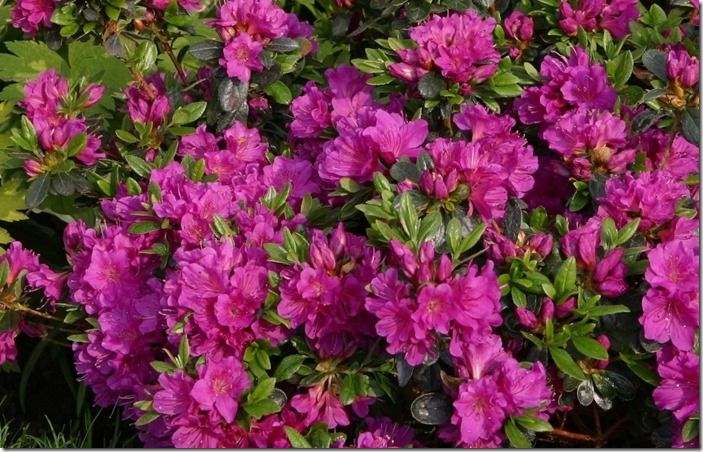 Rhododendrons and evergreen azaleas often look at their best in winter from a foliage point of view. Many have glossy, dark leaves that will add to the garden in winter, but still with those wonderful flowers to look forward to in spring. For those gardening on alkaline soils, especially chalk, these are still worth considering for pots and raised beds.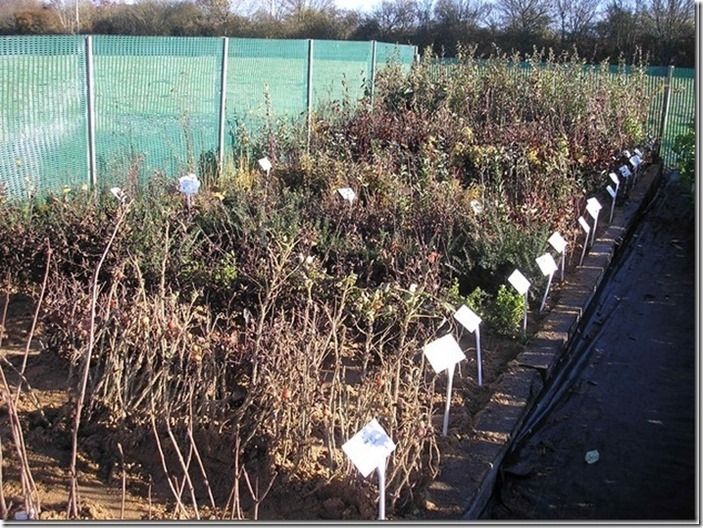 If you are considering a hedge, or just need a few screening shrubs then now is a great time to plant. Evergreens will continue to grow and develop throughout winter. Deciduous hedging plants can be planted as bare-root whips; an economical and effective way to plant. Without leaves to support these will make roots and grow away rapidly next season.
Plan ahead for summer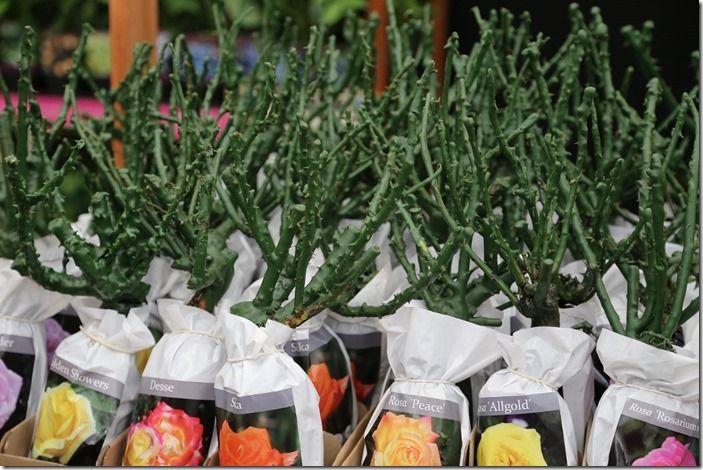 This the best time to plant roses if you garden in temperate zones. Roses are sold both containerised, in other words lifted from the field and potted, or root wrapped. Traditionally the stems are often waxed to keep them plump and avoid drying out. There is really nothing to choose between containerised and root wrapped at this time of the year when the plants are dormant. Use mycorrhizal fungi in the bottom of the planting hole to encourage speedy establishment. This makes a big difference if you are replacing a rose that has failed as well as a new rose in a new location.
Stay updated
Receive free updates by email including special offers and new courses.