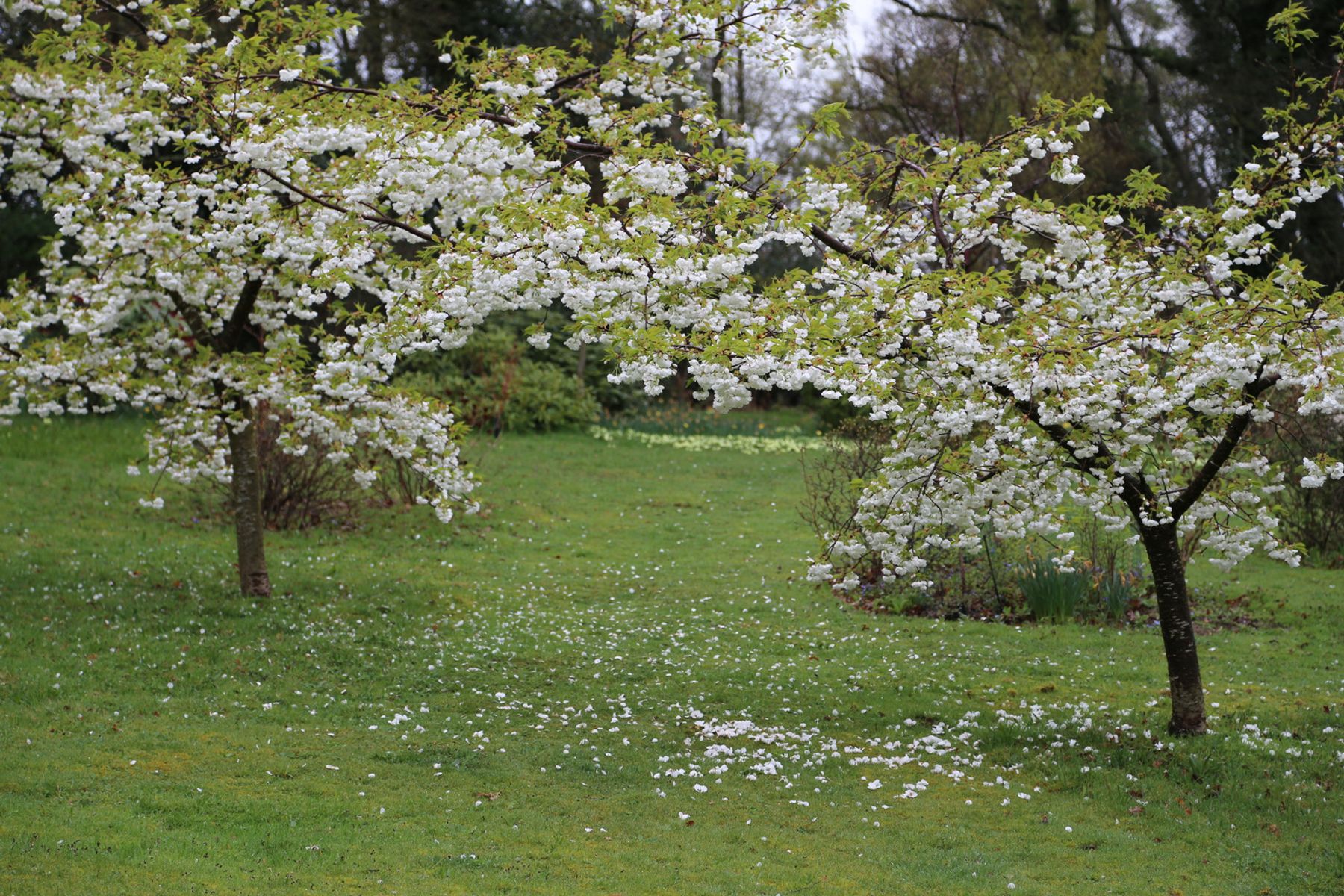 A Comprehensive Guide to Choosing, Using & Planting Trees
How to choose & plant trees and what best to grow with them
Trees Online Gardening Course
How our courses work▲ TOP
You're going to love learning with us!
After you buy, you can start the course whenever you're ready
You'll have 4 weeks to complete 4 lessons, study at your own pace
You'll likely need 2 1/2 hours per lesson, but you can study whenever it suits you
You'll get expert critique from your tutor Andy McIndoe (you'll be able to ask them questions too)
We'll pair you up with a group of like-minded classmates from around the world
You'll have access to the classroom, content and your classmates for life
You'll also gain certification
More questions? Take a look at our frequently asked questions.
Watch a short preview▲ TOP
About the course▲ TOP
Suitable for All Abilities.


Why plant trees? What a tree can do for you as part of your garden. The effect trees have on the space, proportions and atmosphere of your garden. Trees for shade and trees for privacy and screening.

Gardeners are often afraid of trees: their size and power over the garden environment, and their potential effect on the house and other nearby buildings. What you should know, and where to plant a tree.

Choosing a tree for your garden. Choosing the right tree whatever the size of your plot. Trees for every situation, especially small gardens, including trees for country gardens and town gardens, and trees for difficult sites. Trees for blossom, bark, fruit and colourful foliage. Trees with more than one season of interest. How to plant a tree, and how to care for trees. What to plant with trees, and how to use them as part of a planting scheme.


Lesson Plan▲ TOP
Each lesson starts with a 30 minute video from your expert tutor, which you can watch whenever you like.
After each lesson, practice what you've learned with an assignment and receive personalised feedback from your tutor. Each of which should take no longer than 2 hours.
1. Trees for all gardens: introduction

Why plant trees? The role of trees in the landscape and the visual impact of trees in different seasons. The environmental impact of trees and their role in attracting wildlife into your garden. Trees for screening, trees for shelter and trees for shade. Why we are afraid of trees in gardens. What are the risks and the relationship between a tree and a building.

2. Trees for Small Gardens

Choosing the right tree for a specific situation focusing on the small garden. The best choices for country gardens and for town gardens including trees for pots. Choosing trees for more than one season of interest: for fruit and flowers, bark and foliage colour.

3. Planting trees and productive trees

Buying a tree; how, when and what to look for. Planting a tree: giving it the best possible start in life – the importance of staking and aftercare. Fruiting trees as an alternative to or in addition to ornamentals: including apples, lemons, olives and figs.

4. Designing with trees

Trees as part of a planting scheme; how a tree can lead a planting scheme through the colour of its foliage. What to plant with foliage trees to create a planting picture. Climbers to grow through trees. Planting trees for future generations.