Self-Sufficient Veg Gardening
Taught by Sally Nex
Course outline
The Self-Sufficiency handbook
Choose how you want to learn
The

Expert option

Recommended

Develop your learning further with marked assignments and personal tuition from Sally Nex

Start course whenever you like
4 weeks tutor access for personalised assignment feedback & coaching
4 assignments marked by Sally Nex
Certificate of completion from Sally Nex
Online classroom with up to 20 classmates
4 lessons with expert videos & notes
Group chat & direct message with tutor & classmates
Lifetime access to videos, notes & classroom

Learn more

The

Peer option

Discover the benefits of group learning in an online interactive classroom of no more than 20 people. Get the most from shared knowledge and community study

Start course whenever you like
Practise what you learn with your peers
Online classroom with up to 20 classmates
4 lessons with expert videos & notes
4 course assignments
Group chat & direct message classmates
Lifetime access to videos, notes & classroom

Learn more
Course Description
Suitable for all abilities
If you've got the veg-growing bug, it won't be long before you'll want to grow more and more, and enjoy the fruits of your labour all year long. This course takes you right through the growing year, and explores the best ways to make the most of your garden so you can enjoy the superb flavours and freshness of home grown fruit and vegetables, no matter what the season.

In this comprehensive guide to growing your own fruit and vegetables, Sally Nex will talk you through crop selection, managing your land and the best ways to avoid the so-called 'hungry gap' in early spring. By the end of this course, you'll be one step closer to becoming fully self-sufficient.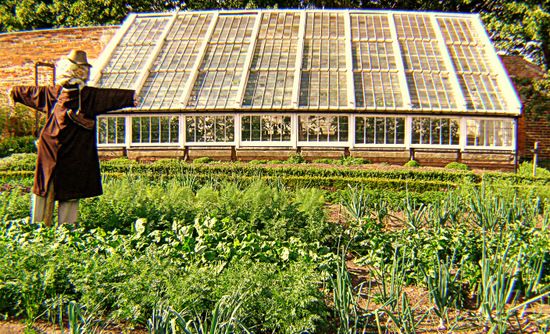 About Sally Nex

In 2006 she left 15 years as a journalist on BBC radio, television and World Service to devote her time to horticulture. She is qualified in horticulture to RHS Level 3, and has a planting design diploma from Capel Manor College.
Sally Nex started growing her own veg over 20 years ago with a few bean plants in a city garden, just to see if she could. A few years of eating astonishingly good, fresh, organic food for (nearly) free and she couldn't get enough of it: her veg-growing habit got well out of hand and after running out of space in the garden, she graduated to an allotment. Over the next six or seven years Sally became completely self-sufficient in fruit, vegetables and herbs, feeding her own family of four year-round as well as looking after several other people's fruit and veg gardens as a professional gardener. Sally now gardens an acre of windy hillside in Somerset, south-west England, where she is gradually winning the battle of the brambles to carve out a large and slightly unruly kitchen garden. Her self-sufficiency now also extends to eggs and lamb from a gorgeous little flock of Dorset Down rare breed sheep. Sally studied horticulture and design at Capel Manor College in London and Bicton College in Devon, and also writes extensively about all things to do with gardening, though mostly about growing things you can eat. She has regular slots in Gardeners' World magazine, The Garden, Grow Your Own magazine, and The Guardian. Her work has also appeared on the website/app intoGardens, as well as Which? Gardening, Kew Magazine and Period Living. Sally gives regular talks all around the south-west of England (and occasionally further afield) and is a keen blogger and twitterer. As well as her rather intermittent personal blog, The Constant Gardener, she also writes about her kitchen gardening exploits for online plant retailer Crocus. And most years she spends a week or two running around behind BBC camera crews as a horticultural researcher at the RHS shows, including Chelsea and Hampton Court. www.sallynex.com