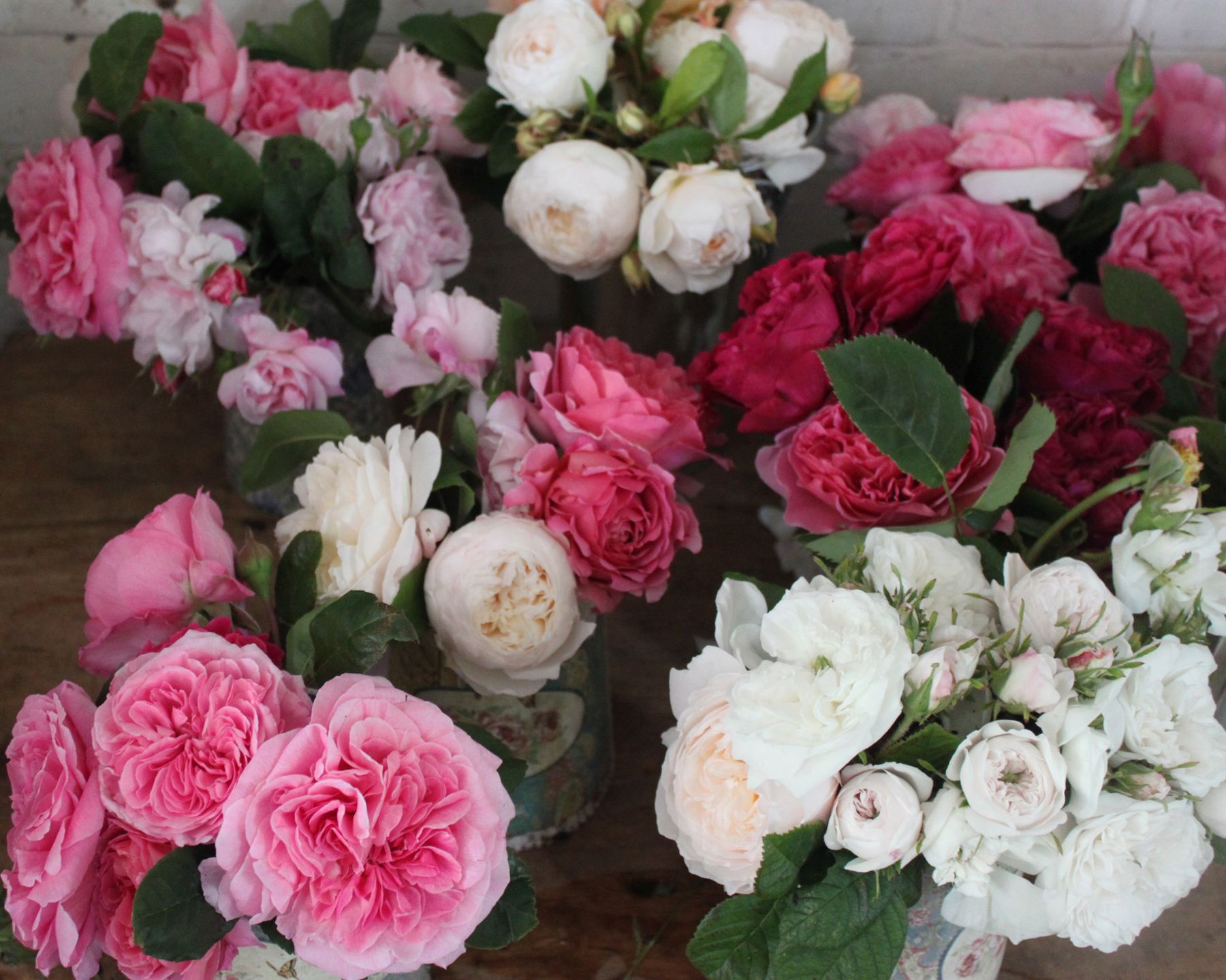 An Introduction to Looking After Roses
How to choose, prune and care for roses
Introduction to Rose Gardening Online Course by Michael Marriott
How our courses work▲ TOP
You're going to love learning with us!
After you buy, you can start the course whenever you're ready
You'll have 1 weeks to complete 1 lessons, study at your own pace
You'll likely need 2 1/2 hours per lesson, but you can study whenever it suits you
You'll get expert critique from your tutor Michael Marriott (you'll be able to ask them questions too)
We'll pair you up with a group of like-minded classmates from around the world
You'll have access to the classroom, content and your classmates for life
You'll also gain certification
More questions? Take a look at our frequently asked questions.
About the course▲ TOP
This online course gives a solid introduction on how to choose and care for roses. Taught by Michael Marriott, a leading world authority on rose growing and Chief Rosarian at David Austin Roses.
Roses are the staple of creating a beautiful garden and if you concentrate on choosing the right variety and preparing the soil well the rest is easy. Get the basics right and you will be blessed with a superb garden plant that will give you huge amounts of pleasure with little effort.
On this course you will learn how to choose the right rose for your conditions and how to prepare both your soil and the rose before planting. Michael will walk you through how to care for your roses during the year and what steps to take to ensure it stays as healthy as possible. You will learn how and when to dead-head and prune, depending on the variety you have chosen. A perfect introduction to ensuring beautiful roses in your garden.
Lesson Plan▲ TOP
Each lesson starts with a 30 minute video from your expert tutor, which you can watch whenever you like.
After each lesson, practice what you've learned with an assignment and receive personalised feedback from your tutor. Each of which should take no longer than 2 hours.
1. Caring for your roses