Course Description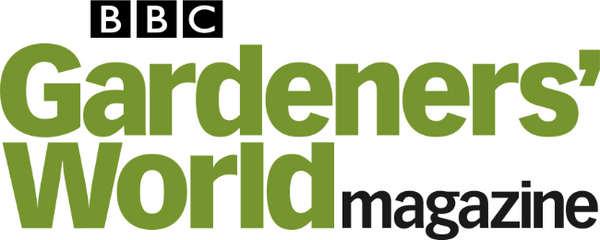 Bring the natural beauty of home-grown flowers into your home with David Hurrion's Grow Your Own Flowers for Cutting course. Get great results and save money by growing different types of plants that will ensure you have beautiful blooms and foliage to cut from your plot over a long season. The course will start by showing you which types of plants and flowers are great for cutting from your own garden, how and when to cut flowers and foliage so they last in water and ways to create some simple arrangements.
In lesson two, you'll learn how to grow quick-flowering annual flowers that will form the mainstay of pretty summer arrangements, together with herbs for aromatic foliage.
Then in lesson three you'll discover the best perennial plants and bulbs that will come back year after year to provide you with blooms and seedheads from one season to the next.
And the last lesson shows how to ensure you have enough foliage to use in your displays and arrangements, as well as having unusual and more common flowers to cut, by planting shrubs and roses.
Course outline
Cutting and using plants from your own garden

Choosing herbaceous perennials to grow for cut flowers

Growing shrubs and roses for cutting
Choose how you want to learn
The

Expert option

Recommended

Develop your learning further with marked assignments and personal tuition from David Hurrion

Start course whenever you like
4 weeks tutor access for personalised assignment feedback & coaching
4 assignments marked by David Hurrion
Certificate of completion from David Hurrion
Online classroom with up to 20 classmates
4 lessons with expert videos & notes
Group chat & direct message with tutor & classmates
Lifetime access to videos, notes & classroom

Learn more

The

Peer option

Discover the benefits of group learning in an online interactive classroom of no more than 20 people. Get the most from shared knowledge and community study

Start course whenever you like
Practise what you learn with your peers
Online classroom with up to 20 classmates
4 lessons with expert videos & notes
4 course assignments
Group chat & direct message classmates
Lifetime access to videos, notes & classroom

Learn more
Learn better together
Online classroom

Start anytime and join a class of no more than 20 students

Test yourself

Practice what you learn with assignments after each lesson

Personal tuition

Exclusive assignment feedback from Expert Tutors

Share

Share ideas with classmates from around the world
Meet David Hurrion
David has been growing plants for more than 40 years and worked in gardens and nurseries, growing on a range of different soils and in different regions of the UK. His extensive knowledge and practical experience of plants, crops and growing techniques is founded on a thorough botanical and scientific training. 
He has spent more than 20 years writing for and editing the nation's crop of garden magazines and websites, most recently as Deputy and now Associate Editor for BBC Gardeners' World Magazine. David has appeared on TV and radio, both as a regular contributor and an expert commentator, as well as on gardenersworld.com in many practical videos.
He has designed, built and planted show gardens and display stands at most of the major garden shows in the UK, including the world famous Chelsea Flower Show, and is now a Floral Judge for the Royal Horticultural Society. David is a popular figure in the horticultural world, well liked and respected for his knowledge by nurserymen, professional gardeners, journalists and the gardening public.
As a trained teacher, David has taught a huge diversity of subjects from botany, soil science and plant identification, to propagation, garden design and crop production, and from City & Guilds through to Degree level. He is also a popular speaker with local gardening groups and presents a range of courses and masterclasses at locations around the UK.
Frequently bought as part of this collection
BBC Gardeners' World Magazine Collection

Master the entire subject and SAVE 65% when you buy this collection

2 Courses • 1 Expert Tutor

BBC Gardeners' World is Britain's biggest gardening brand, led by the flagship BBC2 programme for over 50 years. The magazine is the UK's biggest-selling gardening title while gardenersworld.com is the country's leading gardening website. Our award-winning editorial contains regular contributions from the top names in BBC gardening, delivering practical advice and inspiration.

BBC Gardeners' World Magazine's Associate Editor, David Hurrion has been a regular contributor and expert commentator on both television and radio, with over 40 years gardening experience. David is a trained teacher and popular speaker with local gardening groups and presents a range of courses and masterclasses at locations around the UK.

Learn more