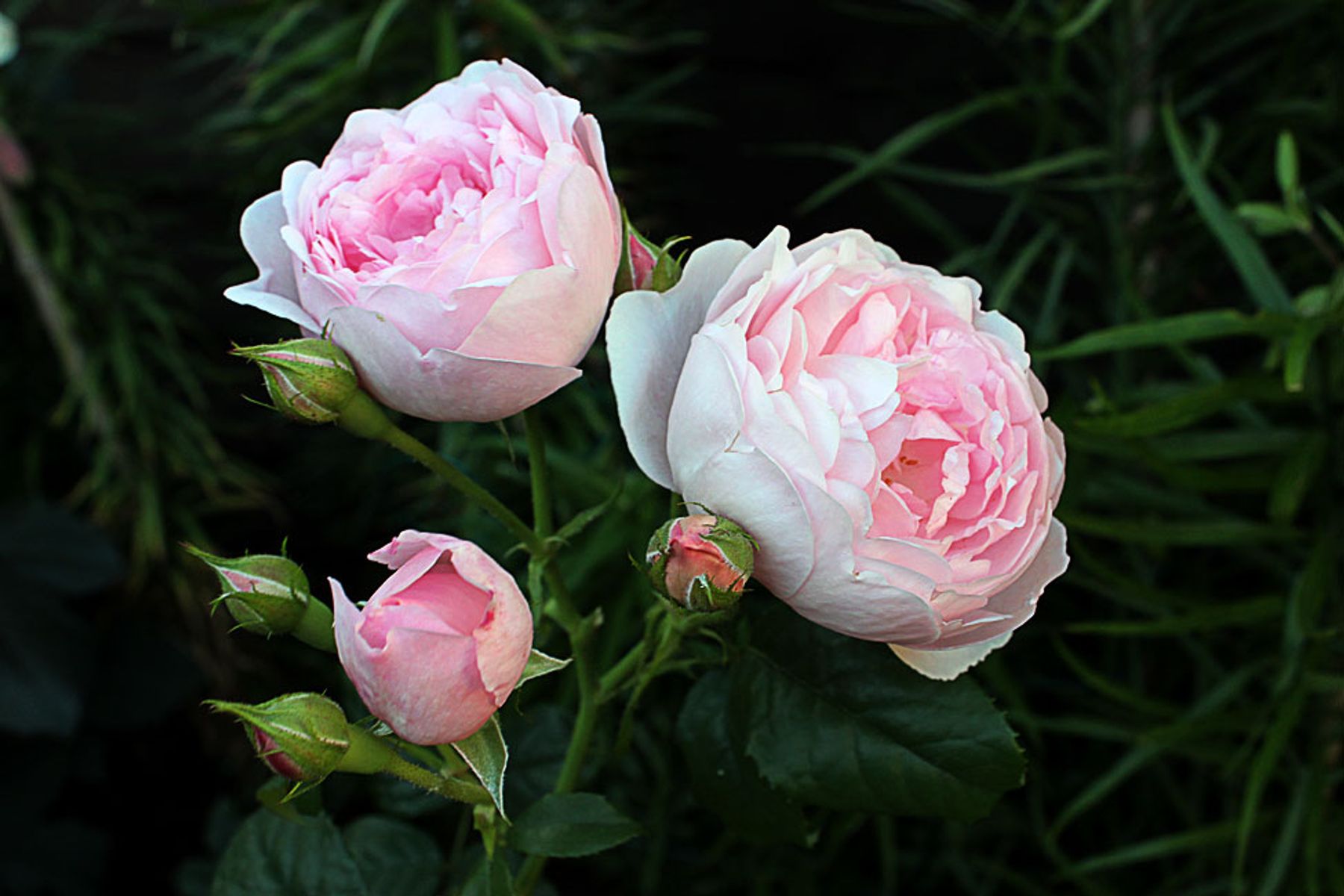 Roses: A Comprehensive Guide to Choosing, Pruning and Caring For Them
How to plan and nurture a beautiful rose garden
Overview
Suitable for all abilities
The rose is exceptional in the plant world. Not only is it an extremely valuable garden plant that can be grown in most climates around the world. There is no other plant that has such a symbolic and close cultural association with us. Michael Marriott is the world leading expert on roses and Chief Rosarian at David Austin Roses.
Wherever you are in the world, Michael will help you plan and nurture a beautiful rose garden. He will help you choose the right rose for your situation, and advise on everything from pruning roses, to fragrance and color combinations.

Roses vary in size from tiny little plants a few centimetres tall to huge ramblers growing tens of metres into trees. Their flowers can be just a few millimetres across or 20cm or more and the number of petals range from five (occasionally four) to 200. There is no other plant with such a wide range of completely different fragrances and few with such a geographical range. In the wild you can find them in all parts of the northern hemisphere and in every climate except the truly tropical. In the garden too, whether you live in the cold climates of Hokkaido or Canada, the heat of Florida or India or simply in Hampshire - there is a garden rose that will suit your climate.
Lesson Plan
Each lesson starts with a video from your expert tutor, which you can watch whenever you like. When you're ready, you can practice what you've learned with an assignment which unlocks the next lesson.
1 The Wonderful World of Roses ~30 mins 2 hours

A look at the world of roses, the different groups and their main characteristics

2 The Many Ways to Use Roses in the Garden ~30 mins 2 hours

The many ways the rose can be used in the garden

3 How to Look After Roses ~30 mins 2 hours

How to look after the rose from variety choice to pruning

4 Breeding roses, how roses are grown commercially, designing rose garden, rose fragrances ~30 mins 2 hours

Assorted pieces – the very varied world of rose fragrances; how to breed new varieties of roses and commercial production methods.
Total course length — 4 weeks