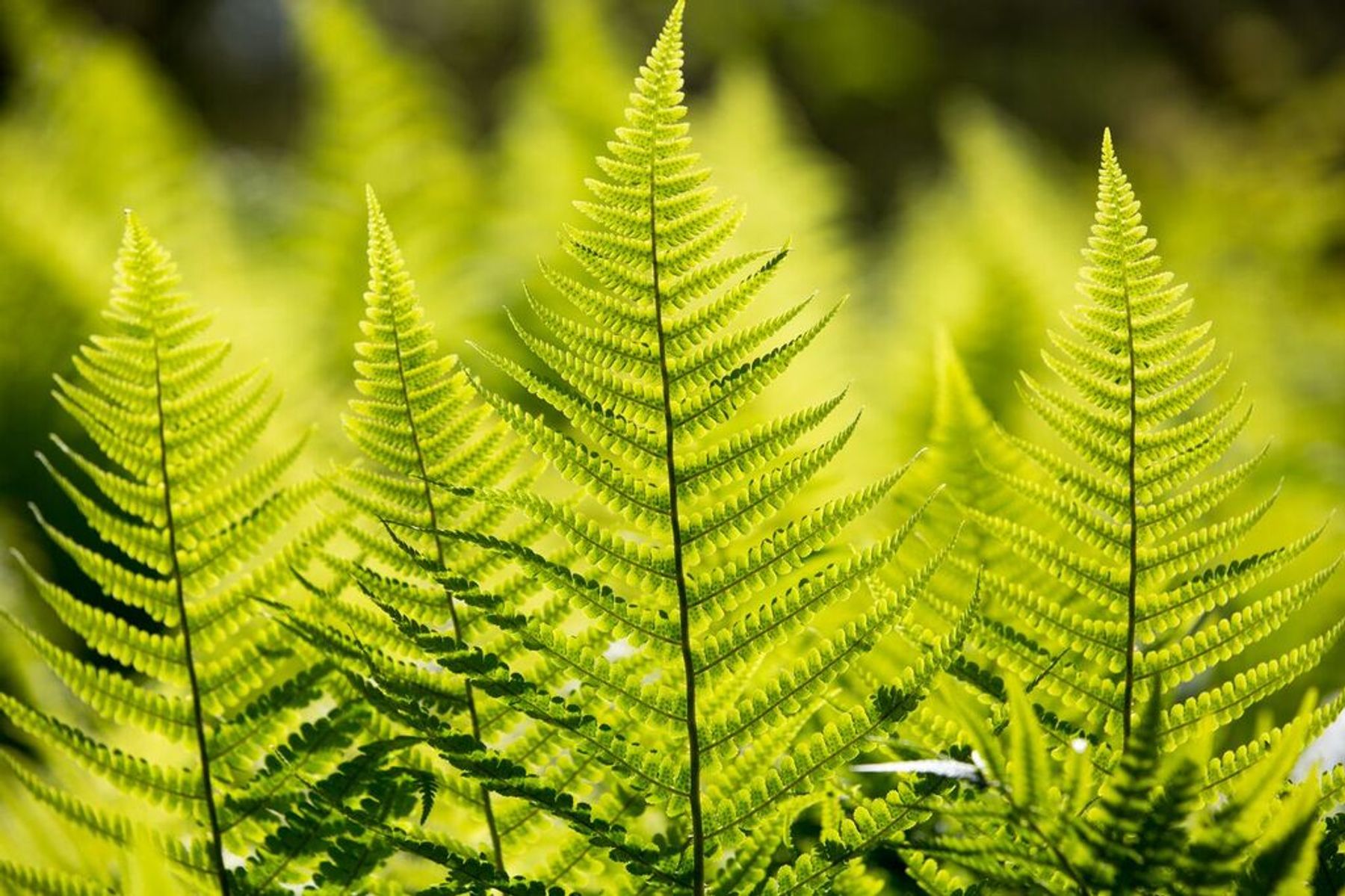 Gardening In Shade
Designing & planting a shade garden
Online Shade Gardening Course
How our courses work▲ TOP
You're going to love learning with us!
After you buy, you can start the course whenever you're ready
You'll have 4 weeks to complete 4 lessons, study at your own pace
You'll likely need 2 1/2 hours per lesson, but you can study whenever it suits you
You'll get expert critique from your tutor Sally Gregson (you'll be able to ask them questions too)
We'll pair you up with a group of like-minded classmates from around the world
You'll have access to the classroom, content and your classmates for life
You'll also gain certification
More questions? Take a look at our frequently asked questions.
Watch a short preview▲ TOP
About the course▲ TOP
Gardening in shade is often considered both difficult and undesirable. Historically garden sites were 'cleared' of trees before a garden was created. But things have changed. All at once the sun's rays are considered harmful and a shady retreat from the midday glare seems more restful and relaxing. So a garden already full of trees is a blessing.
Trees are easy to fell but take much longer to grow. However there are plenty of small garden trees that create that luminous dappled shade within ten years. Or you could construct a pergola or a tunnel for more instant shade. Walking through its dusky dimness will give you a frisson on a hot sunny day, and sitting under a tree or in an arbour is more comfortable than cooking in the broad sunlight.
In many small town gardens the walls are high and cut out a lot of light especially in winter. Quite often the soil is compacted, and sour and the ground is stagnant. Treating the soil first before changing the planting, and the layout will refresh the soil nutrients and instantly give the whole area a lift.
This course aims to show you the potential for creating a restful, calming sanctuary from the mad world outside: somewhere you can sit at ease for as long as you like, where the birds will feed and nest, and a home for a wide selection of some of the most beautiful plants in the horticultural canon.
Learning outcome:
'Gardening in Shade' will take you through the steps of preparing the site, and designing the area and creating a 'mood', and finally finishing it off and outlining what maintenance it requires. You will be helped to analyse your garden's conditions, choose the right plants, and to plant and maintain them. It should thereafter only need the minimum upkeep.
Each week we will look at two different planting solutions for different aspects of shade, from woodland gardens through to a north facing walls and everything in between.
Lesson Plan▲ TOP
Each lesson starts with a 30 minute video from your expert tutor, which you can watch whenever you like.
After each lesson, practice what you've learned with an assignment and receive personalised feedback from your tutor. Each of which should take no longer than 2 hours.
1. Preparation

In this first lesson we will examine different types of shade –Woodland shade under existing trees, - what trees could grow quickly to create a 'woodland' –Shade cast by fences, walls where the sky is open above, but the planting faces north-facing –Or indeed a mixture of both You will understand how to choose plants that suit the soil be it dry or heavy and damp; acid or alkaline; and whether the site is susceptible to frost or not. We will work out the usage of the area, whether it encompasses pathways, assessing cost and sourcing suitable plants. We will look specifically at planting plans for open shade with no direct sunlight

2. Design and Materials

In lesson 2 we will look at simple methods of drawing up a plan on graph paper and how to position existing features, such as trees, on the plan. We will look at materials for paths and how to deal with differing levels of ground. We will look at methods of how to create shade without trees, for example pergolas, tunnels, fences and walls and looking at how to maintain them. In this lesson we will also cover how best to choose statuary, containers, seats and sitting areas and how to maintain a shady area and prevent weeds. Finally we will look at Planting plans for north facing walls. What to plant and how to prepare the soil for the best results.

3. Designing and Choosing Plants

In this lesson together we will work out where any path should run, considering different aspects of the garden. We will look at raising the crown of existing mature shrubs and trees. Starting with the winter bones of the garden, you will learn how to choose suitable plants for shade to suit all different soil kinds - dry or damp, acid or alkaline, and where to source them. We will cover a number of suggestions of suitable plants – trees, shrubs, perennials, bulbs and spring ephemera to create a layered effect. This week we will look specifically at planting plans for woodland gardens.

4. Planting and Finishing Off

In this lesson we will look at preparing the site for planting, removing weeds and levelling the soil. How best to space the plants out on the ground, digging the hole, adding organic matter and when and how often to water. You will learn about common pests and how to deal with them and finally how to cut down the herbaceous growth in winter. We will see numerous examples of shady gardens for inspiration. In this final week we will look at planting plans for dry shady borders under trees