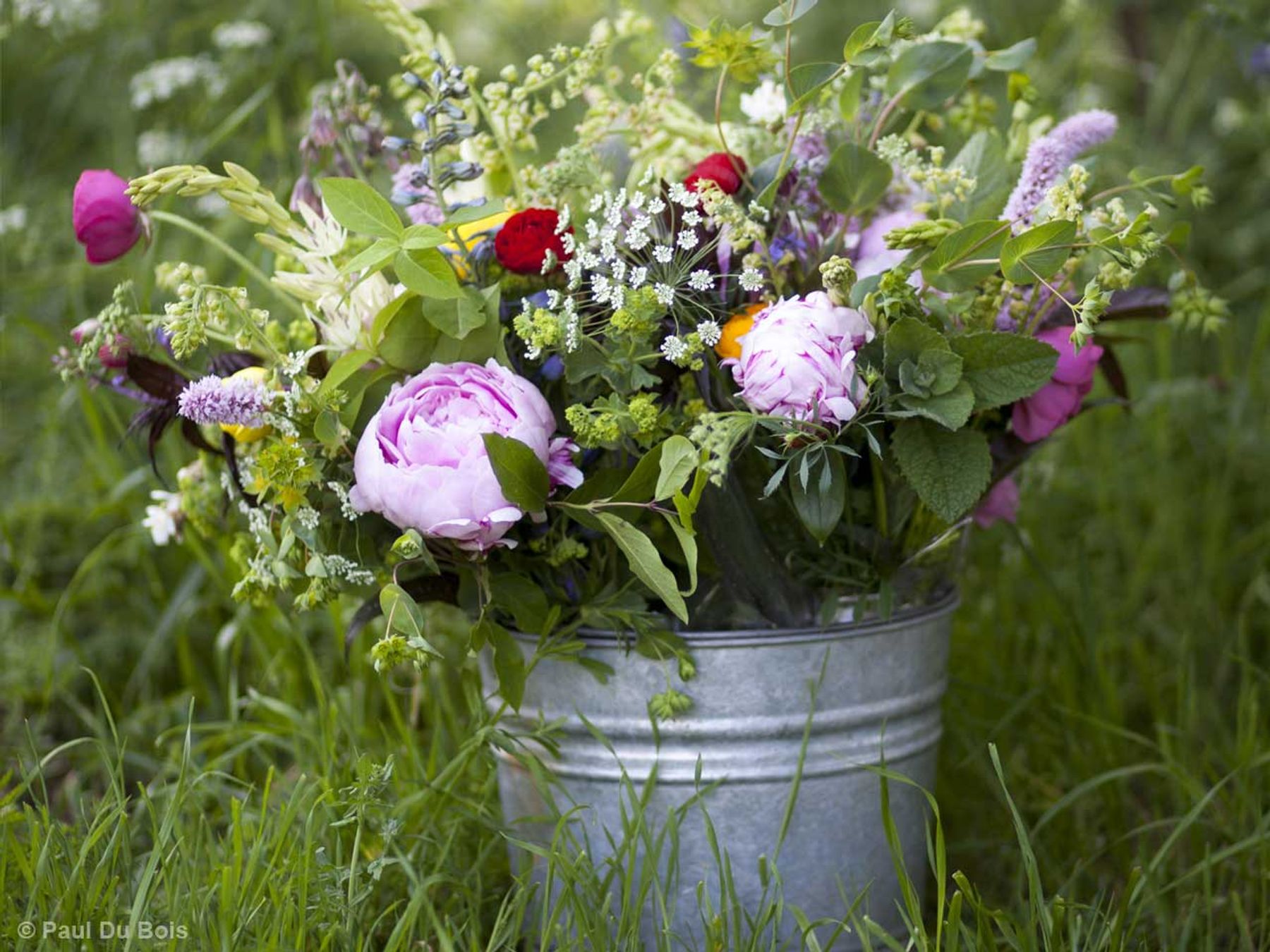 Growing Flowers For The House: The Cutting Garden
Grow fresh flowers to fill your house all year round
Online Cutting Garden Course
How our courses work▲ TOP
You're going to love learning with us!
After you buy, you can start the course whenever you're ready
You'll have 4 weeks to complete 4 lessons, study at your own pace
You'll likely need 2 1/2 hours per lesson, but you can study whenever it suits you
You'll get expert critique from your tutor Charlie Ryrie (you'll be able to ask them questions too)
We'll pair you up with a group of like-minded classmates from around the world
You'll have access to the classroom, content and your classmates for life
You'll also gain certification
More questions? Take a look at our frequently asked questions.
About the course▲ TOP
Suitable for All Abilities
This course is for gardeners wanting to grow plants for the vase for their home, or for garden gate sales. It is aimed at those with some basic gardening experience who would like to develop their skills, and for garden designers who would like to create cutting gardens for their clients. You will be given the tools to start from scratch, and ideas for transforming an existing garden into a successful cutting plot.
This course provides a taster menu of hundreds of different plants for cutting, and tells you how and where to grow them, pick them and use them. It also gives you the confidence and knowledge to try slightly more unusual blooms as well as the old favourites.
You do need an area that gets a reasonable amount of sun, but you do not need acres of land, it is a matter of choosing the right plants for your situation. In a space of 125 square metres/yards you could grow enough to fill your house with flowers and have plenty of spares to give away. Most established gardens already include some good cutting plants - many perennials benefit from being picked hard and give you a better second flowering because of it, and once a shrub matures you may hardly notice any difference in its size even when cutting fairly copious amounts of foliage from it. Whatever your space, the knack of growing for cutting lies in choosing flowers that produce over several months as long as you keep picking them, and practising sucessional sowing to get two crops of quick maturing annuals a year in the same space.


Lesson Plan▲ TOP
Each lesson starts with a 30 minute video from your expert tutor, which you can watch whenever you like.
After each lesson, practice what you've learned with an assignment and receive personalised feedback from your tutor. Each of which should take no longer than 2 hours.
1. Starting Out

There is nothing difficult about growing plants for cutting, but you must keep on top of specific tasks at the right time. The most important thing is to be realistic about space and time and decide what sort of cutting garden you want. Is it just for you or do you want extra for garden gate sales? Do you want a dedicated cutting area, or to cut from your borders? How much space and time can you allocate? What is your ground like? Do you have covered growing space? What sort of gardener are you? This lecture provides the tools to make informed choices.

2. Plants For All Seasons

This lecture provides you with a basic palette of the best cutting plants to provide interest for the vase year round. You should plan for a mixture of blowsy blooms and delicate subjects, bright and pale flowers, subtle ones, scented ones, and showstoppers. Above all you must grow what you like or you will not look after the plants. A common mistake is to forget the foliage plants which are the backbone of any cutting garden, along with bulbs, perennials and annuals, whatever your style of garden.

3. Maintenance

Regular tending is the way to a successful cutting garden. You need to know when to sow and plant, how to plan for successional blooming, how to combat pests, when to deadhead and cut back. We look at feeding plants and mulching for nutrition and to combat weeds. Perennial cutting gardens need to be kept weed free, if time is short you can be more relaxed with annual crops as you clear the ground when each crop finishes. You need a good compost heap as a cutting garden can produce a significant amount of spent material.

4. Using Your Garden Flowers

This lecture looks at using your home grown flowers. You discover the best times to pick, whatever the weather, and at what stage of blooming. You learn how and where to store flowers before using them, and how to treat different types of plant material and flowers to get the longest possible vase life. You also learn how to keep them looking good when you have arranged them. Any home florist needs a good basic tool kit and a variety of vases, and we look at the way different shapes and styles of container suit different styles of arrangement.