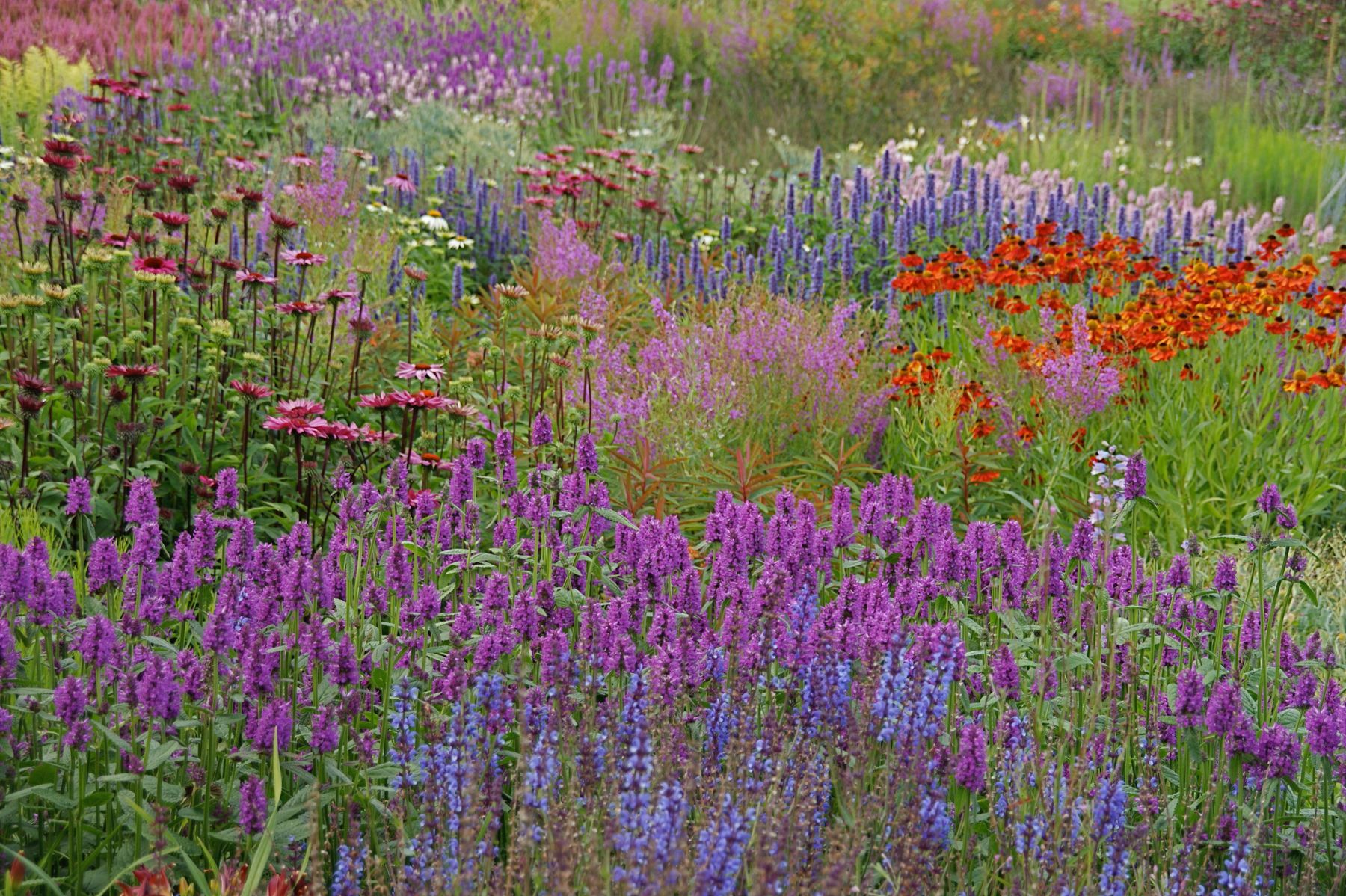 Overview
Piet Oudolf's work as a planting designer, for private and public gardens and landscapes, is a unique body of work. It includes acclaimed planting designs such as The Olympic Park, The High Line - New York, Chicago Botanic, Wisley, and many more. His work is highly intuitive, but based very much on knowing plants over time – for design there are no rules, simple tricks, patterns or easy 'lessons'. The palette of plants which he uses is very much one for continental Northern Hemisphere climates. So how can designers, gardeners and plant lovers learn from his approach? Especially those working in different regions and climates. Or those seeking to use more locally-native plants, or to re-evaluate traditional planting palettes.
This teaching video takes Dr Noel Kingsbury, who has known and has helped interpret his work for over twenty years on a tour of the Oudolf family garden at Hummelo, with Piet. They will discuss plants and plant combinations, before going inside to Piet's studio to look at planting plans and some pictures of the garden at Hummelo at different times of year. Shot in September, the high point of the garden year at Hummelo, viewing will concentrate on identifying those elements of structure, texture, form and colour which are so characteristic of Oudolf planting style.
The video will be accompanied by four assignments which are aimed at encouraging viewers to go out and look at the plants that grow around them, to help them look at plants and planting "the Oudolf way". The idea is that wherever you are in the world, nature has beautiful and long-lasting plants which are potential garden and landscape plants - it is up to you to identify, seek them out and use them. Evaluation of assignments will be done by Noel, whose links with garden people across the world give him a uniquely global perspective.
This course focuses on Piet's design style. Complimentary courses are 'Planting Design with Perennials' taught by Noel Kingsbury where you will learn the more technical detail of Piet's signature style, using plants that are predictable and long-lived; Perennial Meadow Planting, a detailed, practical course covering all aspects of this planting style taught by Michael King and Gardening with Grasses which takes a detailed look at this critical element of the Oudolf-look planting palette. To perfect Piet's overall planting style all of these courses are recommended.
Lesson Plan
Each lesson starts with a video from your expert tutor, which you can watch whenever you like. When you're ready, you can practice what you've learned with an assignment which unlocks the next lesson.
1 Plant Structure ~30 mins 2 hours

With guidance and personal feedback from Noel on this first project you will orientate yourself with plants which have good and distinctive structure: flower heads, seed heads, foliage, or the shape of the plant overall.

2 Plant Combinations ~30 mins 2 hours

Having focused on the individual structure of varying plants during the first project you will now start to consider effective combinations of both structure and texture.

3 Considering Seasonality ~30 mins 2 hours

Now it is time to plan a seasonal calendar for the plants combinations, considering for how long they hold their good structure, and important consideration in any design.

4 Plant Suggestions For Your Region ~30 mins 2 hours

Lastly, a time to focus on the plants most suitable for your region considering: Repeating elements; scatter plants (i.e. plants with a short season of impact, relatively inconspicuous before and after their period of performance); and matrix plants, (i.e. plants which can be used to cover most of the ground in a planting, and act as a backdrop for more prominent species).
Total course length — 4 weeks