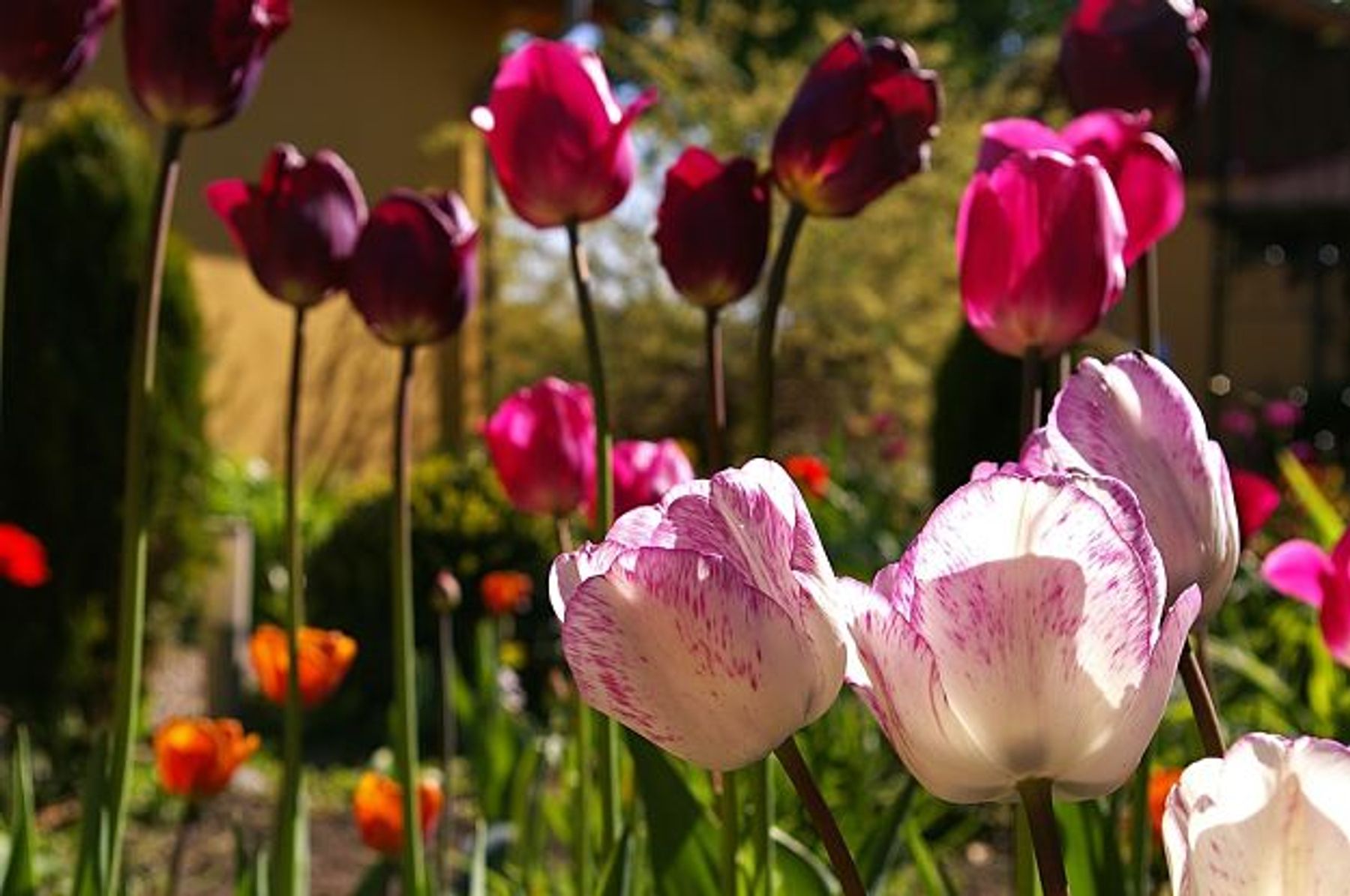 Bulbs: Colour for Pots and Borders
How to buy and plant a beautiful spring garden
Planting Bulbs Online Gardening Course
All Abilities

Late summer through to early winter is the time we should all start thinking about our bulbs for Spring. This course prepares you for how to buy and plant a beautiful Spring garden using flowerbulbs. Have you ever wondered how people get such a blend of scents and colour in their Spring garden? Or how to naturalise bulbs in grass so they blend with your landscape? Or simply use bulbs in pots as part of your exterior design for the Spring.

Unless you have some understanding of the vast array of bulbs that are available, especially tulips, it's difficult to think beyond having a few bulbs in pots. During this course we'll discuss now only how to plant spring bulbs, but how to choose appropriate bulbs for your setting, what to mix them with in planting design, and you'll also receive personal advice from Andy himself who is a self confessed tulip fanatic.

We automatically tend to think of tulips and daffodils, but Andy will introduce you to a full painting palette of spring bulbs, and enable you to work towards a garden which looks like a spring garden of a true garden designer.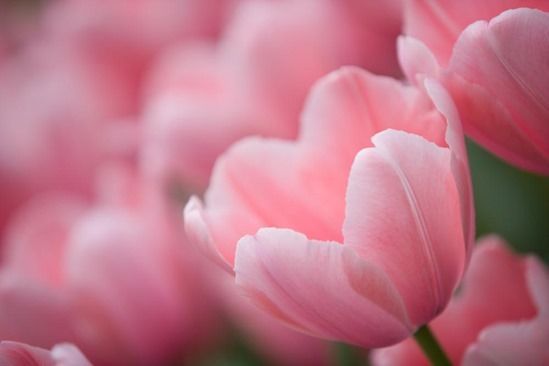 Lesson Plan
Each lesson starts with a 30 minute video from your expert tutor, which you can watch whenever you like.
After each lesson, practice what you've learned with an assignment and receive personalised feedback from your tutor. Each of which should take no longer than 2 hours.
1. Introduction to Flowerbulbs

The appeal and versatility of flowerbulbs. How they can be used in the home and garden to add colour and fragrance. When to buy spring flowering bulbs. How to store them prior to planting. Quality bulbs for best results. The size of a bulb in relation to performance. Choosing bulbs for a specific purpose or situation. Planting flowerbulbs: when and how deep. Aftercare of bulbs in the garden. Re-using bulbs, Storing flowerbulbs. Feeding bulbs and removal of fading foliage.

2. Growing bulbs in pots and containers indoors and out

Secrets of success of growing prepared hyacinths and other flowerbulbs for decoration indoors. Growing Narcissus 'Paperwhite' without soil. Which other bulbs succeed indoors? Planting flowerbulbs in pots on the patio. Planting tulips in pots. Planting in layers to extend the season. Which compost to use. Caring for bulbs in pots them from planting to flowering. Grouping pots of bulbs with other plants to create exciting combinations. Planting flowerbulbs with bedding plants.

3. Adding colour to beds and borders by planting flowerbulbs

Extending the season of roses and shrubs. Planting tulip bulbs that survive from year to year in the open ground. Planting daffodils and narcissi in beds and borders. Planting alliums with silver foliage plants, geraniums and other perennials. Creating exciting colour combinations by adding a few flowerbulbs.

4. Naturalising flowerbulbs

Planting daffodils and narcissi in grass. Daffodils and narcissi for naturalising in grass. Other bulbs for naturalising in grass and meadows. Bulbs for naturalising (British, US and other regions). Planting flowerbulbs to add colour under trees. Planting flowerbulbs to add colour in shadewith ground cover plants. Dwarf bulbs to plant in gravel and scree.
How our courses work
You're going to love learning with us!
After you buy, you can start whenever you're ready
You'll have 4 weeks to complete 4 lessons, study at your own pace
You'll likely need 2 1/2 hours per lesson, but you can study whenever it suits you
You'll get expert critique from your tutor Andy McIndoe(you'll be able to ask them questions too)
We'll pair you up with a group of like-minded classmates from around the world
You'll have access to the classroom, content and your classmates for life
You'll also gain certification
More questions? Take a look at our frequently asked questions.