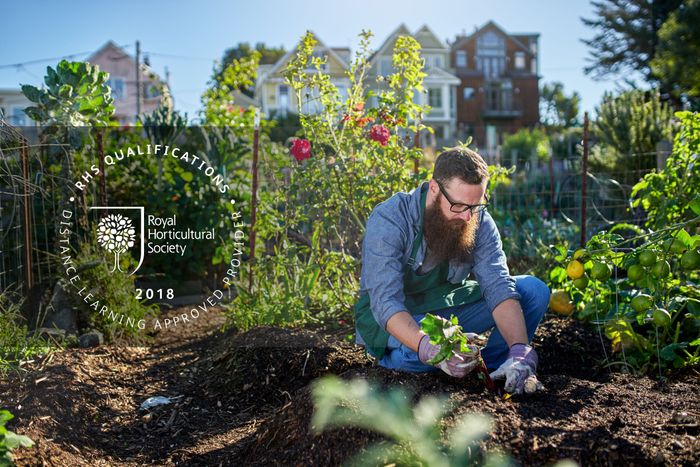 The Royal Horticultural Society (RHS) is the UK's leading gardening charity and the world's largest gardening organisation.


LEARNING WITH EXPERTS

Learning with Experts is a friendly global community, with small online classes taught by real experts. Here you can study with us, and prepare privately with tuition from experts, for these RHS Level 2 theory-based qualifications.

THE COURSE


RHS Level 2 theory based qualifications provide a foundation for becoming a horticulture professional. They're good for supporting career development if you already work in horticulture, can help you if you're career changer and want to work in horticulture, or are simply great training for gardening enthusiasts who collect qualifications!

The RHS assess your knowledge of the principles which underpin horticultural practices. The theory based course is called The Principles of Horticulture. It is made up of two certificates: "Principles of Plant Growth, Propagation and Development" and "Principles of Garden Planning, Establishment and Maintenance" . Each of these has a number of modules (See below).

HOW IT ALL WORKS


Inside the private online classroom you can discuss questions and thoughts with your classmates, as well as Hilary and Noel. It makes studying for RHS Level 2 enjoyable and rewarding with small class sizes. Everything is built around your time schedule; start whenever you want, continue wherever you are, and take the exams whenever you are ready.


ASSESSMENT & EXAMS

Each lesson is completed by an assignment and checked by your tutor, to ensure that you are on track for the RHS exams. All final exams have to be taken at a centre approved by the RHS. After having successfully completed the exams, you will get certified by the RHS directly. Once you pass the two theory sections of the course your tutors, Hilary Thomas and Noel Kingsbury prepare you for the final written exam, which will be taken at a RHS exam centre near you (or you will be advised on how to do this if you're not in the UK). Please write to qualifications@rhs.org.uk and tell them that you are studying with Noel Kingsbury and Hilary Thomas at Learning with Experts. Wherever you are in the world, they will help you book your final exam, and we will ensure you're fully prepared for it.

Up and coming exam dates 2018.


FEES


Each module costs between £35 and £100 including the personal expert tuition fee (an additional fee of £14 per unit/module is due to the RHS when you take the exam). Or you can buy the whole collection (and save a bit of money). See below

CERTIFICATION

The RHS are an internationally accredited awarding body. There are RHS Level 2 Theory Based Qualifications (14 credits each):

RHS Level 2 Certificate "Principles of Plant Growth, Propagation and Development"
RHS Level 2 Certificate "Principles of Garden Planning, Establishment and Maintenance"

Those who successfully complete all the necessary units for both level 2 theory-based qualifications above will be awarded the RHS Level 2 Certificate in the Principles of Horticulture (total 28 credits, which equates to 280 learning hours).
ADDITIONAL BENEFITS
If you choose to study the RHS Level 2 Certificate at Learning with experts, you will be eligible for an annual individual membership to the RHS for just £10. Further member benefits can be viewed here and includes priority booking for all RHS Shows, an annual subscription to the monthly The Garden magazine and free days out at all RHS Gardens and 195 Partner Gardens across the UK and abroad!
_____________________________________________________________
TUTORS
The preparation courses are lead by two of Learning with Experts top tutors, Dr Noel Kingsbury and Hilary Thomas. Both highly acclaimed and experienced horticulturalists who have worked regularly with the RHS for many years. They will prepare you to take your RHS Level 2 exam. You must take your exam at one of the RHS centres found here.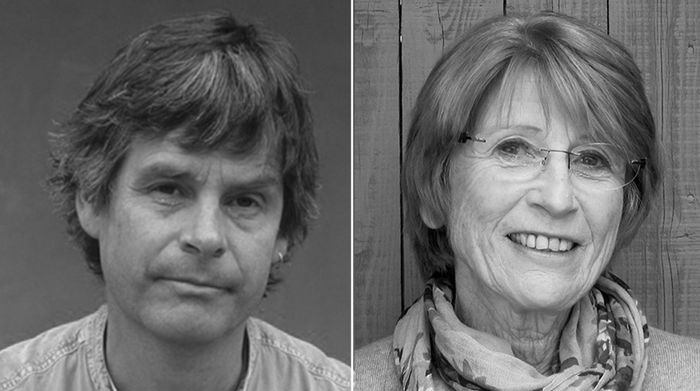 ______________________________________________________________________________
COURSE CONTENT


Module 1 Plant Classification, Structure & Function

Module 2 Plant Nutrition & the Root Environment
Module 3 Maintaining Plant Health
Module 4 Understanding Plant Propagation

RHS Level 2 Certificate: Principles of Garden Planning, Establishment & Maintenance
Module 5
Garden Features, Plant Selection & Planning
Module 6 Establishment & Maintenance of Garden Plants & Lawns
Module 7 Production of Outdoor Vegetables & Fruits
Module 8 Protected Environments & their Use in Plant Cultivation
______________________________________________________________________________