RHS Level 2 Certificate in the Principles of Horticulture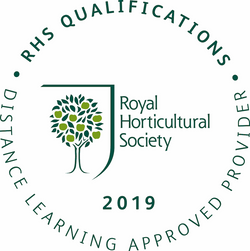 What is the RHS?
The Royal Horticultural Society (RHS) is the UK's leading gardening charity and the world's largest gardening organisation. They have gardens throughout the UK and are dedicated to inspiring and educating others about the benefits of gardening.
More information about them and what they stand for can be found here.
Frequently asked questions
What is the RHS Level 2?
The Royal Horticultural Society's Level 2 Certificate in the Principles of Horticulture is an internationally recognised qualification designed to inform those just starting out in gardening as well as to build upon pre-existing knowledge. It can even lay the foundations for a complete career change.
This qualification culminates in a final exam twice a year in either February or June.
Why study with us?
Not only is Learning with Experts an RHS recognised learning provider, but we also provide a totally unique learning experience. We are an approved centre for studying with the RHS, and we provide easy online access to the Level 2 Certificate in the Principles of Horticulture.
Our course readies students for the final exams (upon completion of which, students will receive a qualification), as you would expect.
What makes us special is that you will be placed in a digital classroom of just a select few. It's been proven that group-learning greatly aides and enriches the learning process. This is what we are all about, and so you will be able to interact and learn from others taking this course as well.
If you take our expert level courses then not only will you benefit from interacting with fellow students, but also with our world-class expert tutors (Noel Kingsbury and Hilary Thomas).
They will:

Mark assignments for you
Prepare you for your final exam
Give you exclusive tips that you couldn't get anywhere else
While the lessons and assignments can all be accessed through Learning with Experts; for the final exam, students will be required to enrol at a recognised exam centre. This can be done via the RHS.
Who are the tutors?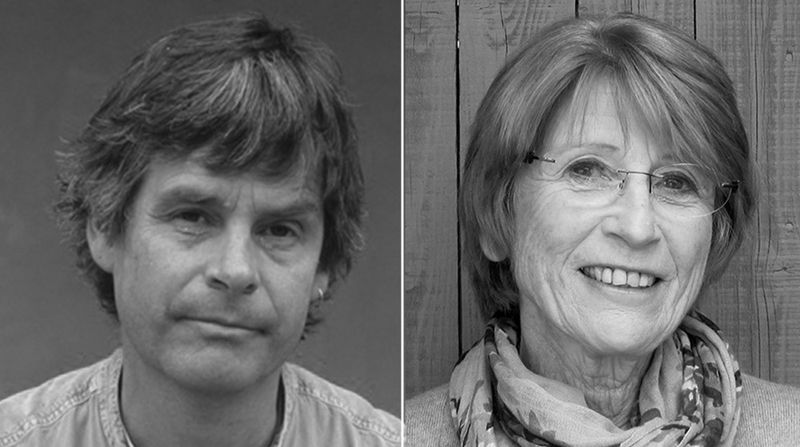 Noel Kingsbury - Writer, designer and horticultural consultant, Noel lives and breathes gardening. A true expert in his field, Noel has worked closely with world famous designer Piet Oudolf (among others), and here brings his knowledge and passion directly to you.
Hilary Thomas - A fantastic teacher and writer for many years, Hilary Thomas inspires with her expertise in the world of gardening. Hilary has worked as an RHS examiner in the past, and this coupled with her enthusiasm for and knowledge of horticulture makes the perfect tutor for this course.
How is the course structured?
To obtain the RHS Level 2 Certificate in the Principles of Horticulture you study a collection of courses with us and then subsequently sit an exam with the RHS independently.
The course is broken down into two sections, but the exams are sat on the same day and result in one qualification. These sections are:

Certificate in the Principles of Plant Growth, Propagation and Development
Certificate in the Principles of Garden Planning, Establishment and Maintenance
Our course, both at peer and expert levels, will leave you fully prepared for the final exam. However opting for the expert level of the course will mean that you can interact with the world-class tutors, having them mark your assignments and provide you with your own personal feedback.
Each unit will be assessed by a separate written examination covering all learning outcomes specified in the unit. Examinations will be offered twice a year in February and June.
Each course is available to purchase separately or you can purchase all as a collection.
The RHS qualification is made up of the following courses:
Certificate in the Principles of Plant Growth, Propagation and Development:

Certificate in the Principles of Garden Planning, Establishment and Maintenance:

Once all of the courses have been completed, you can book your exam through the RHS.
Do I need to have completed RHS Level 1?
In short, no you don't.
The RHS Level 1 is a practical based qualification that is also offered by the RHS. However due to the practical nature of the course it is not available for study online, but only through approved RHS exam centres.
The RHS Level 2 is a purely theory based qualification, meaning that it is run entirely separate to RHS Level 1. Therefore you don't need to have completed RHS Level 1 (or plan on completing it) in order to study for and pass RHS Level 2.
Is this qualification right for me?
This qualification is available to anyone over 16 years of age, from anywhere in the world. Our tutors are used to teaching people for whom English is a second language. All that is required is a keen interest in gardening.
The RHS have designed this course to be ideal for: anyone who is working as a professional horticulturist, anyone who wants to make a career change to become one, or anyone who just wants to expand their knowledge.
How long does the collection take?
This collection is entirely flexible and fits around your schedule, so you can go at your own pace. However, you may want to prepare for one of the exams, which are sat either in February or June.
This collection consists of 41 lessons comprising:
A 30 minute video
An assignment likely to take an hour
You have 1 week per lesson, which means up to 41 weeks to complete the entire course, however you can study as quickly as you like.
If you study at one lesson per week, it will take roughly 9 months to complete, however most of our students tend to complete the collection in 2 - 4 months.
How does the exam work?
Taking the final exam is not essential to complete this course, it can be done simply for your own enjoyment. However to receive the internationally recognised qualification, the exam is a must.
Do I need to pay for the exam?
Yes, the exam costs are in addition to the cost of studying with us. This fee is paid to the RHS via your local exam centre. Information about exam fees can be found here.
How will I know when I'm ready to take the exam?
Once you have completed all of the courses in the collection, you'll be ready to take the exam. If you have opted for the Expert version of the collection, your tutors (Dr Noel Kingsbury and Hilary Thomas) will also help prep you for your final written examination.
How do I book my exam?
To book your exam first find a study centre via this page and then email qualifications@rhs.org.uk. Inform them that you learnt with Hilary Thomas and Dr Noel Kingsbury at Learning with Experts. They will then help you book your exam and arrange payment.
Can I take the exam outside of the UK?
This is no problem at all. Simply email: qualifications@rhs.org.uk They will help you book a suitable exam centre near you.