Joanna Hardy Launches First Online Jewellery School in the World
By Juliette Perry •
Global jewellery specialist Joanna Hardy has launched her own online jewellery school at Masterpiece this year.
Powered by learningwithexperts.com, the school will be an interactive online classroom, with the opportunity to get personal advice from Hardy.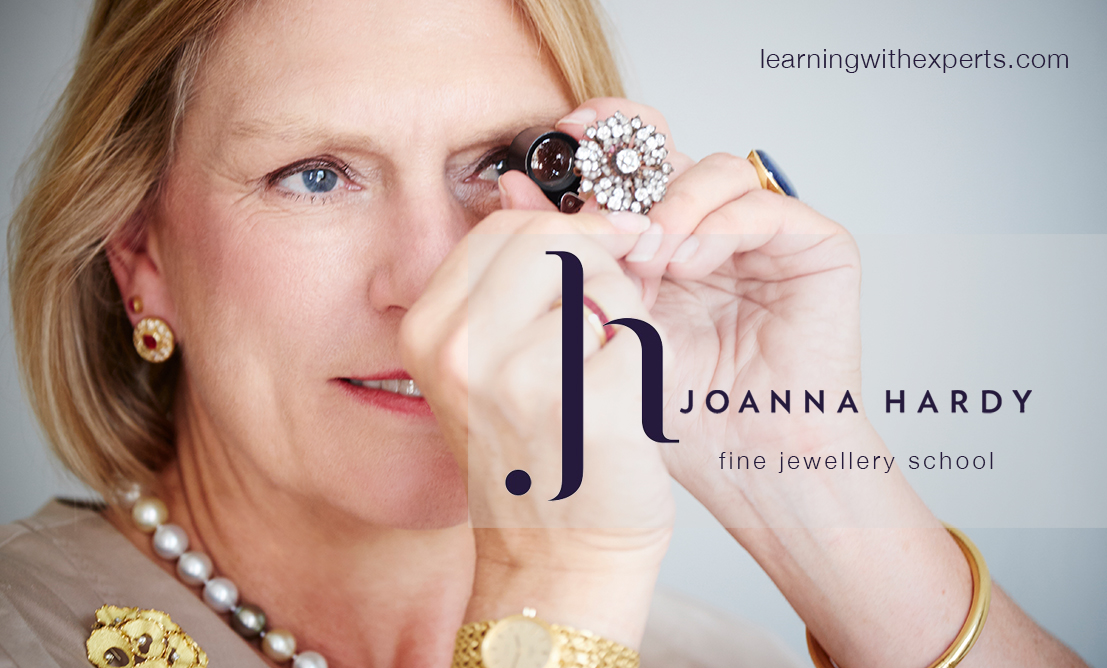 The lectures also include exclusive footage filmed at Masterpiece, at top London jewellers and location, so students can "learn what to look for in a good quality piece of jewellery".

The first course is titled the Magic of Jewellery, where students will be taught the how to select jewellery in an informed way, the story behind their own jewellery and practical and technical considerations.
Classes are made up of up to 20 students and assignments will be set and marked by Hardy.
Hardy said: "My intention is to create a world class online jewellery school, where enthusiastic amateurs or professionals can be introduced to the world of jewellery.
"I'm expecting people ranging from interested hobbyists, career changers, professionals wanting to improve their knowledge – right through to members of the boutique high-end jewellery trade."

She added: "I'm doing this because I'm passionate about sharing the real stories behind jewellery and ensuring future generations are appropriately educated the world over in this fascinating subject."
For more from this feature, click here.

Stay inspired
Get FREE Jewellery tips and ideas from our experts in your inbox.