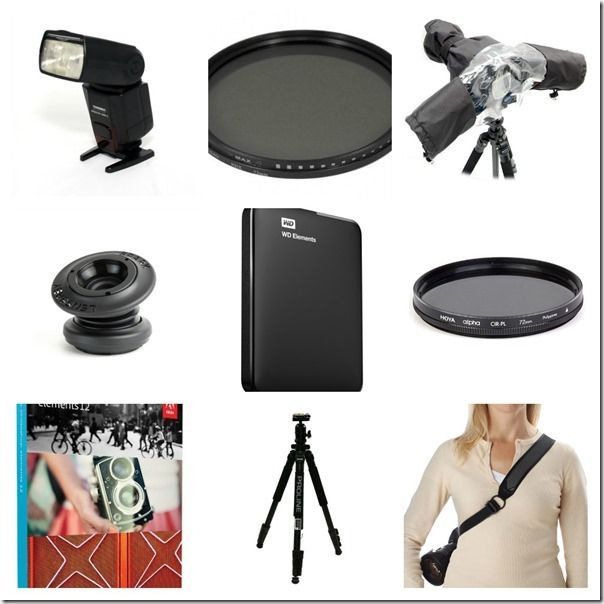 Whether Christmas or birthday we are always looking for useful and unusual photography gifts for friends and family.  In this article MyPhotoSchool has chosen their 10 favourite presents that photographers everywhere shouldn't be without.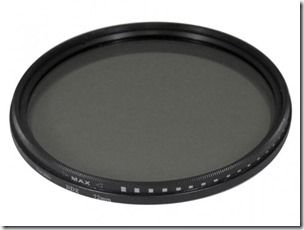 Price: $25-$100
Superb value and a must have for any landscape photographer. Neutral Density (ND) filters can reduce the intensity of light without appreciably changing its color. Classic ND filters have different f-stop reduction numbers and transmittance thus generated can be applied for different shooting conditions, such as portraiture, water falls, fountain etc..
This Variable Neutral Density filter reduces intensity of all wavelengths or colors of light equally, giving no changes in hue or color rendition. The purpose of standard photographic neutral density filters is to allow the photographer greater flexibility to change the aperture, exposure time and/or blur of subject in different situations and atmospheric conditions. Instead of reducing the aperture to limit light, the photographer can add a ND filter to limit light, and can then set the shutter speed according to the particular motion desired and the aperture set as needed.
Make sure you order the right filter size for the lens:   52mm Filter,  58mm Filter,   62mm Filter,  72mm Filter,  77mm Filter,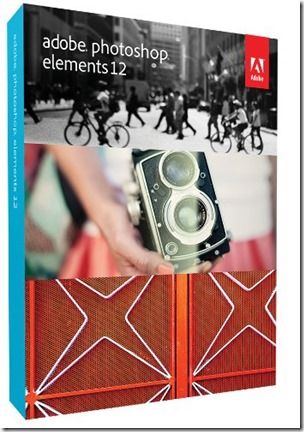 Price: $70-100
Empower your creative vision with editing options for every user level, and turn ordinary snapshots into something spectacular. Easily organize, edit, and create brilliant photos to share via print, the web, Facebook, and more. And now, take your Elements photos with you, wherever you go, on your smartphone or tablet.*
Turn snapshots into sensations with easy-to-use options that help you:
Organize—Order, label, find, and view photos your way.
Edit—Make photos look their best, with easy-to-use editing options for every user level—from quick edits to guided tutorials, you have the freedom to explore your creative potential.
Create—It's easy to make keepsakes that you'll cherish forever—templates for photo books, scrapbooks, greeting cards, and more.
Share—Put a smile on your friends' faces when you share to Facebook, YouTube, Vimeo, and more. And now, take your Elements photos with you, wherever you go, on your smartphone or tablet.*
Learn as you use — Produce professional effects using one of more than 25 Guided Edits. New effects include Zoom Burst, which brings dramatic action to your photos; Photo Puzzle, which gives a fun puzzle effect; and Old Photo Restore, which helps you fix an old or worn photo. Share photos—Quickly post your photos on Facebook, YouTube, Vimeo, Twitter, and more. Now, easily share your Elements photos in shared albums, and view them on your smartphone or tablet.*
Go from flawed to phenomenal in seconds — Get the photo fixes you're looking for with one-step shortcuts that whiten teeth or make skies a vibrant blue. Make unwanted photo elements vanish with one stroke of the Spot Healing Brush, and use Auto Smart Tone for intelligent photo corrections.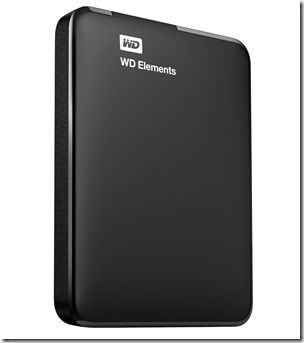 Price: $70-$80
No travel or holiday photographer should be without a back-up storage device for their images, in case one of their memory cards becomes corrupted or damaged.
WD Elements portable storage with USB 3.0 offers reliable, high-capacity storage to go, ultra-fast data transfer rates, universal connectivity, and massive capacity. Includes a free trial of WD SmartWare Pro automatic backup software.
High Capacity in a Sleek Design - With high capacity in a lightweight design, this drive is an ideal companion for users on the go.
Improve PC Performance - When your internal hard drive is almost full, your PC slows down. Don't delete files. Free up space on your internal hard drive by transferring files to your WD Elements portable storage and get your laptop moving again.
WD Quality Inside and Out - We know your data is important to you. So we build the drive inside to our demanding requirements for durability, shock tolerance, and long-term reliability. Then, we protect the drive with a robust, all-metal enclosure designed for style and protection.
Formatted for Windows - Formatted NTFS and compatible with Windows 8, Windows 7, Windows Vista, or Windows XP. Can be reformatted for Mac.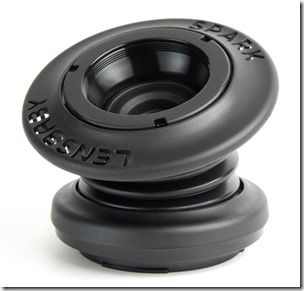 Price: $90

Awesome lens which creates beautiful and unusual images.  Its fun, expressive, creative and exhilarating- Spark is all of these things, and more. If you're a hands-on photographer always up for a little adventure, you'll find a kindred spirit in Spark. Spark is a fun way to capture unique photos with your Canon or Nikon DSLR.
Looking to capture the magic of everyday, fleeting moments, in a way that's different and unique? Spark will ignite your imagination.
Spark photos will have a snappy "sweet spot" or round spot of focus, surrounded by melt-in-your-mouth, beautiful blur.
Available in mounts for Canon EF (EOS) and Nikon F.

Lensbaby Spark Product Specs:

Focal Length: 50mm Aperture: fixed f/5.6 Optic: multi-coated glass doublet Focus type: manual Sweet spot, selective focus lens (creates a sweet spot of focus surrounded by gradual blur) Compatible with Lensbaby Optic Swap System and all Lensbaby 37mm threaded accessory lenses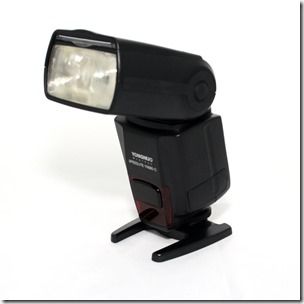 Price: $70-$100 The Yongnuo YN-560 III represents remarkable value for money! Stop using that useless built-in flash and upgrade to a professional flashlight.

YN560III is a brand new flash specially designed for professional creative photography. YN560III has some advanced applications. It has the fine tuning function of output power. It uses inbuilt flash or top-mounted flash as master flash. The flash can realize the high-speed continuous shooting function.

It using Yongnuo RF-602 / RF-603 2.4G ultra-long range wireless flash system. The lead flashing distances up to 100 meters / 328 feet above.

Large-size LCD display. The YN560-III is equipped with large-size LCD screen, with clear and intuitive view, easy to use. New Power Zoom Function: By pushing the button on the speedlite, it can make the flash covered length range from 24mm to 105mm.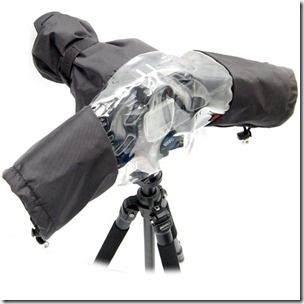 Price: $15-$30

Don't let the weather stop you for taking photographs. This rain cover is ideal for those rainy days or photographing waterfalls where spray can be a problem.

Rain Cover (Black) designed for SLR cameras such as the Nikon D90 or Canon EOS 7D and similar or smaller size cameras. When suddenly caught by a rain shower the Rain Cover slips quickly over your camera and allows you to keep on shooting.

There is access to all camera and lens controls via two side sleeves and a clear view through the transparent TPU enables easy monitoring all the time. It has a full length double zipper that provides bottom closure when hand held or on a tripod.

Includes: Rain Cover Camera Protector for Large DSLR Cameras + MagicFiber Microfiber Lens Cleaning Cloth

Compatible with most DSLR cameras. Backed with DigitalGoja 90-Day 100% Satisfaction Guarantee.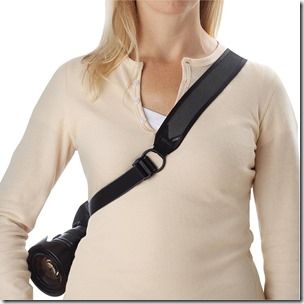 Price £30-£50

Custom designed with different fits for both men and women, the Ultra Fit Layered-Pad Technology & ergonomically placed pivot ring allow the strap to conform to the body for ultimate comfort

Camera Stability: Secure the camera close to body with the Speed Cinch system to free up your hands and prevent potential camera damage Shooting Speed: In one fluid motion, the strap extends so that your camera glides up from your side to shooting position in seconds Approachable Style: Sleek design and high-tech, neutral colored materials provide a versatile style that is perfect for any occasion Portable: Made of ultra-lightweight materials, it easily compacts to take up very little space in your bag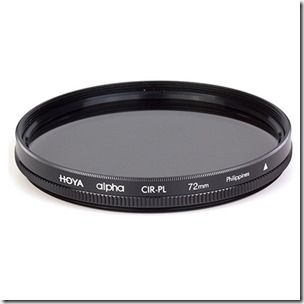 Price: $40-$100
Ideal for any landscape photographer, circular polarizers increase color saturation and reduce reflections.
Highly efficient standard circular polarizing filter for all cameras with beam splitters in the light paths of their TTL exposure meter and with autofocus lenses.
Circular polarization has the same pictorial effect as linear polarization, but allows for proper exposure metering and/or autofocus distance settings.
Hoya Polarizers increase color saturation and reduce reflections. The neutral grey color and plane parallel polarizer material guarantee optimal image results. High-quality optical glass ensures excellent pictorial quality.
The filter factor varies according to how the filter is positioned in relation to the sun. Exposure compensation is about two f-stops.
52mm Filter,   58mm Filter,   67mm Filter,   72mm Filter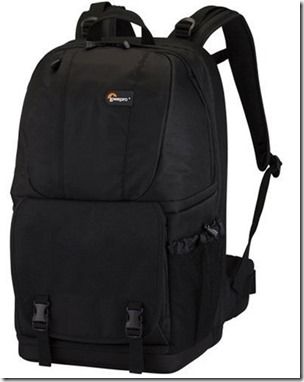 Price : $100
Ideal for both a day pack and a holiday carry-all.
You can go all day with the lightweight, comfortable Fastpack 350 backpack. It protects your pro digital SLR and 17" widescreen notebook compactly while providing generous storage for other gear.
Side-entry compartments let you quickly grab equipment and accessories, even while you're on the move.
You won't miss a shot, because side-entry compartments let you grab equipment and accessories, even while you're on the move.
Customize the easy-to-access main compartment with adjustable dividers, use the outer organizer to keep large accessories handy, and manage memory cards with a built-in pocket. Breathable, contoured shoulder straps distribute weight evenly.
Hardware Capacity:
1 pro digital SLR with lens attached (up to 70-200mm f/2.8), 2-3 additional lenses or flash units, 17" widescreen notebook, memory cards, batteries and cables.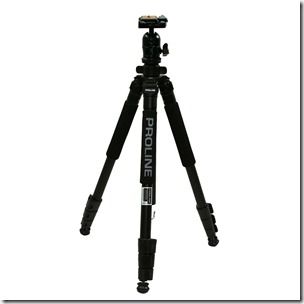 Price: $45-$60
When it comes to photography a tripod is an essential part of any photographer's arsenal. Unfortunately, this item can also be one of the most expensive camera accessories you'll end up buying.  So this Dolica proline with ball head represents remarkable good value.
Features Include:
Rapid stabile centre column
Reversible locking centre column
Durable flip leg locks
Non slip rubber feet with retractable spike
Closed cell NBR grips
Integrated tripod bubble level and compass
3-position leg angle adjustment locks
Counter weight hook
Luckily, there are affordable models on the market such as the Dolica Proline Photo Tripod that give you the advantage of a tripod's features without spending an arm and a leg.
Adjustable non-slip rubber feet are equipped to ensure your tripod won't be taking any unnecessary tumbles during use. The ballhead is a nice touch, allowing you to take both landscape and portrait style photos from the tripod which many similarly priced competitors cannot do.
.
Stay updated
Receive free updates by email including special offers and new courses.