10 Pro Cheats If You're Asked To Shoot A Wedding
By Geoff Harris •
10 Professional Tips For Shooting Your First Wedding
The more friends and relatives there are who know you a serious photographer, the higher the chance that you will get asked to shoot a wedding one day.
They see it as a good way to save money and you're a photographer anyway so you don't mind doing it, right? Well, it's a huge responsibility and you can't blame anyone for saying no.
Mess it up and it's not something that people are likely to forgive you for quickly. If you feel you can't refuse, or are up for the challenge, here are 10 useful tips I have learned from my own wedding business, MasonHarris Photography.
1) Check the weather forecast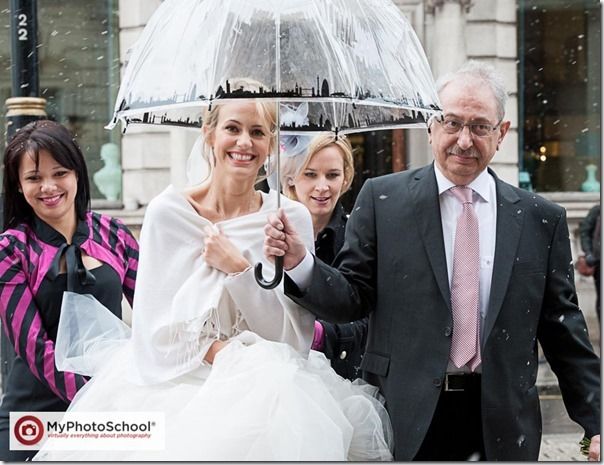 It may sound obvious but the weather will have a big effect on the gear you need to bring along. A rainy day will force you to improvise and do more shoots indoors, while a very bright sunny day will require a reflector or the use of fill-in flash to help lift the strong shadows. Check what time the sun goes down too, as dusk light can yield some wonderful images.
2) Get the order of the day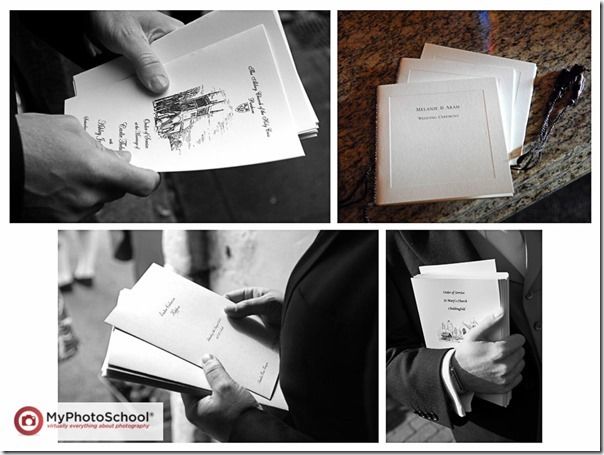 Again, it seems obvious but you need to know the schedule inside out. What time the bride starts to prepare, what time the service starts, what time everyone is sitting down to eat and make speeches, when the reception starts and so on.
For the photographer, it's a frenetic and tiring day so give yourself every advantage by getting the order of the day beforehand and carrying it around.
3) Get a shot list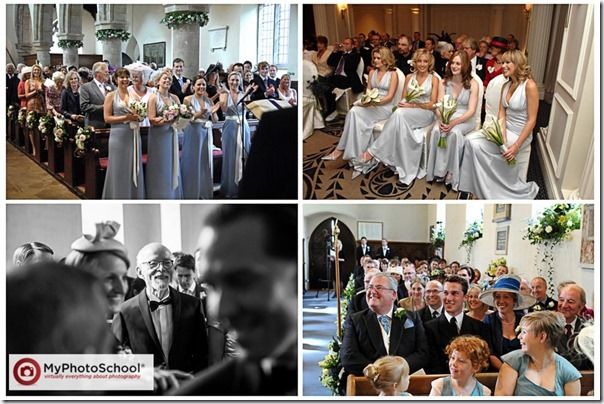 However last minute your decision to shoot the wedding, you need to get the couple to provide a shot list – a list of essential shots, such as the exchanging of vows, the ring and confetti, but also a list of essential group shots.
It's really important you do this beforehand, as the aftermath of the service is usually chaotic – there is a massive release of tension and adrenaline, and everyone starts milling around.
It's the worst possible time to try to remember who you need to shoot if you're not prepared beforehand.
4) Rope in a helper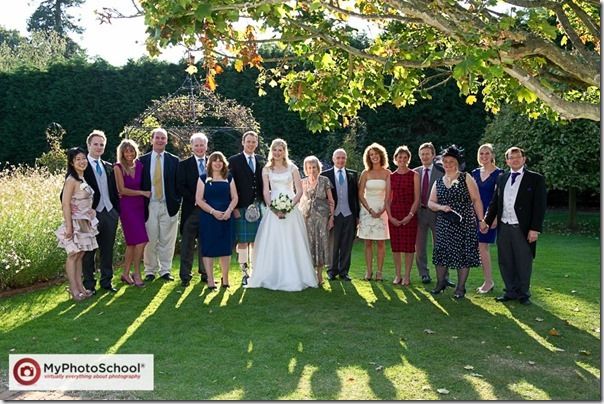 If you are shooting a wedding as a favour, chances are you are working single handed, so get somebody to help you round everybody up for group shots – a best man, or one of the parents of the couple, are usually ideal.
You need somebody who can be quite assertive and persuasive without being rude! Give them the list of group shots and help you to work through them one by one.
Remember to switch back to a narrower aperture for the main group shot, to help with sharpness and a deeper depth of field.
5) Consider using flash indoors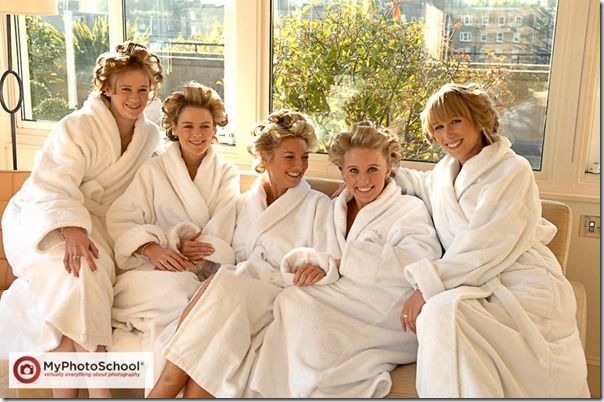 While strong, direct flash can be very crude and unflattering, skilfully bounced flash can help to boost colours and help ensure sharper shots indoors.
You need a separate flashgun for the best results and use either TTL or Manual control – the light should be constant in a wedding venue so don't be afraid of using Manual.
Be conservative with the flash output and always bounce the flash light off a white or pale coloured wall or ceiling (coloured walls and ceiling will give your shots a weird colour cast).
6) Don't be afraid of higher ISOs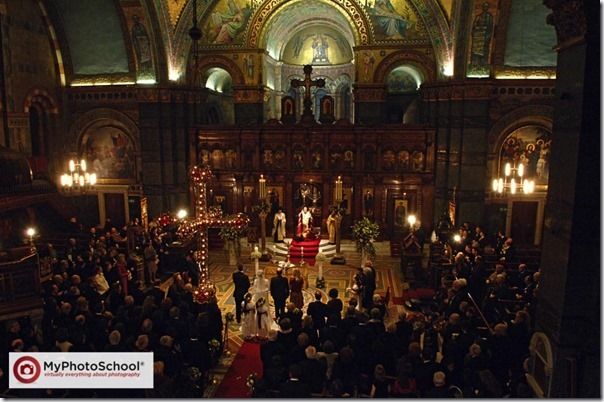 There are times flash might be frowned on, for example, during the service. If so, make sure you have packed a prime lens with a wide aperture (at least f/2.8) and then increase the light sensitivity or ISO as needed.
While you do run the risk of noise, better a slightly noisy shot then a very underexposed, soft one.
7) Don't shoot in Manual for the sake of it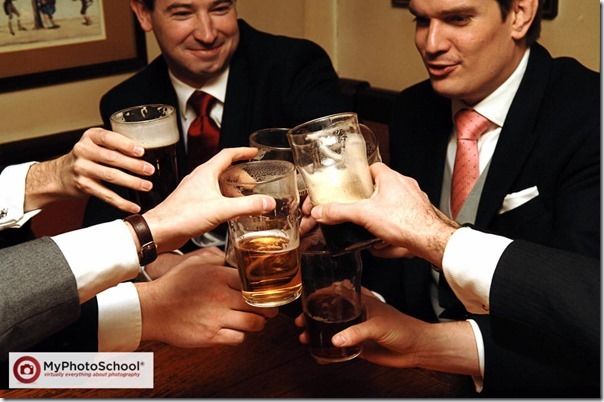 While you may think you are being more 'pro' if you shoot in Manual mode all the time, nobody will thank you if the shots are badly exposed.
Things move fast at a wedding, as does the light outdoors, and it's easy to forget to change the aperture or shutter speed as you go along. While Manual is OK in constant light, consider also using Aperture Priority mode, adjusting ISO and exposure compensation as needed.
Aperture mode automatically sets the shutter speed for you.
8) Use faster shutter speeds for the confetti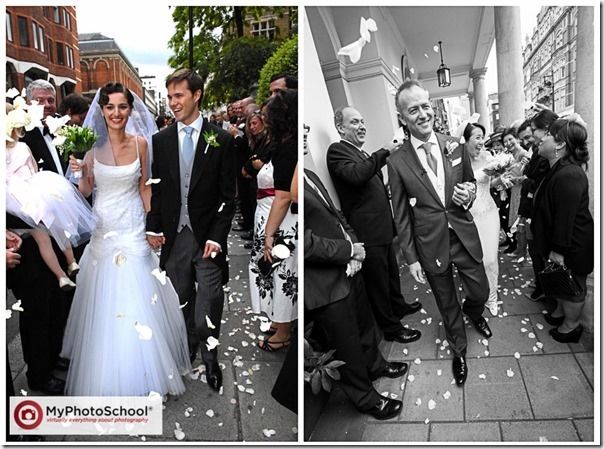 Again, this sounds obvious but it's easy to forget in the heat of the moment. Good confetti shots are crucial so consider switching to Shutter Priority mode (Tv on Canon) and set a higher speed without underexposing the image. Higher ISOs also give you faster speeds.
Focussing on confetti can be nigh impossible, however, so focus on the couple's eyes instead, as the confetti falls around them.
9) Use burst mode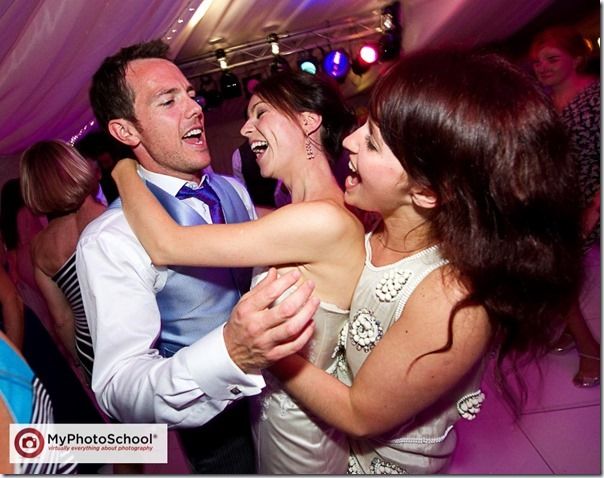 Continuous shooting mode can also come in really handy at weddings. Confetti throwing is well suited to firing off a burst of frames, as are younger bridesmaids running around excitedly after the service.
You can even use it to capture decisive moments such as the ring exchange and the first kiss after the service, but make sure you are focussing carefully on the couple's faces, or you will just end up with a burst of soft shots.
10) Whisk the couple away after the service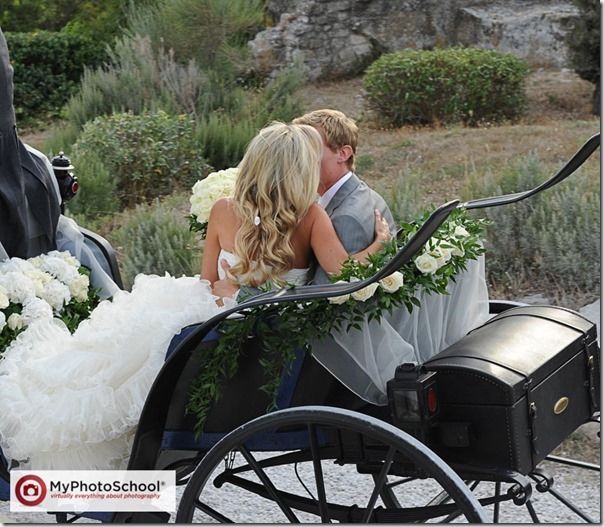 Most weddings have a distinct rhythm, so the next job after the service, confetti and group shots is to spend some quality time alone with the couple. They will be relaxed, so you can get some lovely shots of them together, and it's a great time to explore some picturesque nooks and crannies in the wedding venue.
Further Study
Download our FREE eBook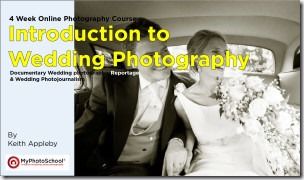 An Introduction to Professional Wedding Photography
Our 4 week online photography course with weekly assignments and 1-2-1 tuition and feedback from top international wedding photographer Keith Appleby
Stay updated
Receive free updates by email including special offers and new courses.