A List of What to Shoot At A Typical Wedding
By Geoff Harris •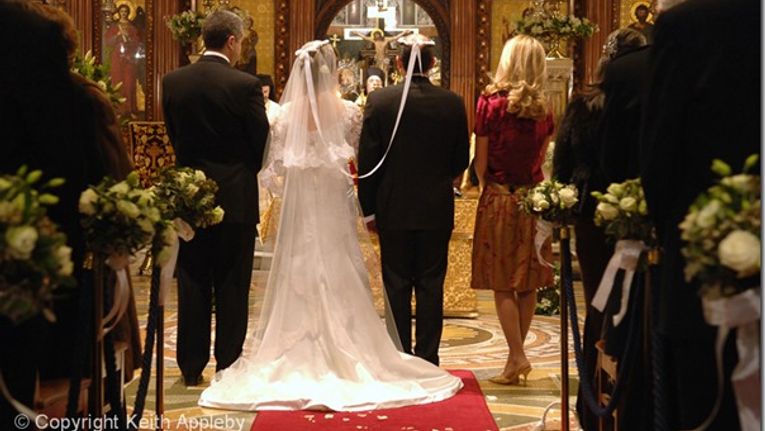 Wedding Photography Shoot List.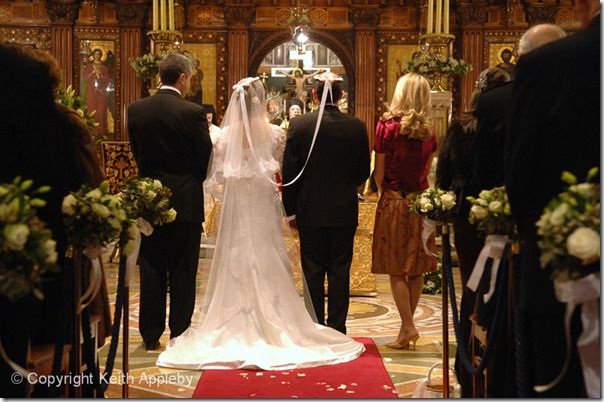 The following is a suggested shoot list, that would be taken at a typical wedding.  Because every wedding is unique and situations vary, the shoot list will vary as well. You may prefer to shoot outdoors and /or at different locations inside the church You may prefer a more formal style of wedding photography or a more contemporary, documentary style. The more time you have available, the more creative you can be.
In this list we use the terms "traditional", "casual" and "photo journalistic"  We define these terms in the following way.
Traditional:- These are the photos that are time honoured traditional images. They are usually posed and the subjects are typically looking at the camera.
Casual:- Somewhat less posed, informal shots taken to supplement the traditional shots. They give your photos a personal touch.
Photo journalistic:- Story telling shots that are taken spontaneously during the wedding day that capture the spirit of the day. They include mood shots as mentioned below, true candid's that are taken without the subject's knowledge, or any other photograph that uniquely captures your wedding day.
Pre Wedding
Bride arriving
Bride with bridesmaids in dressing room-casual
Mood shots (dress on hanger, shoes, etc.)
Groom arriving
Groom with groomsmen outside or in dressing room-casual Pinning on boutonniere and / or corsages
Misc. casual spontaneous shots
Outside of church
Guest book and Gift attendants
Formalities (though, not all are that formal)
Bride alone (full length, close up, in sanctuary, window light, outside, many poses)
Groom alone (2-3 shots)
Bride with bridesmaids (traditional and casual)
Groom with groomsmen and ushers (traditional and casual)
Bride with each bridesmaid and flower girl
Groom with each groomsmen and ring bearer
Entire wedding party (traditional and casual)
Groom with all the girls in wedding party (casual)
Bride with all the guys in wedding party (casual)
Bride with her parents
Bride with each parent individually
Bride with immediate family
Bride with siblings (traditional and casual) Bride with grandparents individually Groom with his parents
Groom with each parent individually Groom with immediate family
Groom with siblings (traditional and casual) Groom with grandparents individually
Bride and Groom with both set of parents Bride and Groom with Bride's parents
Bride and Groom with Bride's extended family Bride and Groom with Groom's parents
Bride and Groom with Groom's extended family
Bride and Groom together (full length, close up, in sanctuary, window light, outside, many poses both traditional and casual)
Bride and Groom with ring bearer and flower girl
Bride and Groom with Minister / Priest
Bride and Groom with any other persons that they may request
The Ceremony
Misc. photo journalistic shots just prior to processional
Grandparents and parents coming down aisle
Bridesmaids, groomsmen, flower girl, and ring bearer coming down aisle
Bride being escorted down aisle (2-3 shots)
Many shots using available light during ceremony (exchanging vows, exchanging rings, lighting unity candle, etc. Remember to ask permission of the priest as some can get a bit antsy about photographs being taken during the service)
The KISS
Bride and Groom coming up aisle
Post Ceremony
Misc. photo journalistic shots immediately following ceremony
Bride and Groom exit (birdseed, balloons, etc.)(2-3 shots)
Bride and Groom in car or limo (or wedding party)(2-3 shots)
Bride and Groom driving away
Reception
Mood shots (rings on guest book, gift table, centre pieces, etc.)
Bride and Groom arriving and / or being announced
Bride and Groom at head table with meal
Misc. photo journalistic during dinner
Cake cutting and Bride and Groom toast (4-8 shots)(traditional and casual) Best man toast, etc..
Bride and Groom first dance (3-6 shots)(traditional and photo journalistic)
Father – Daughter dance (2-5 shots)(traditional and photo journalistic)
Mother – Son dance (2-5 shots)(traditional and photo journalistic)
Wedding Party dance- each couple
Misc. dance shots (photojournalistic and traditional)
Bouquet and Garter shots (4-8 shots)(traditional and photo journalistic)
Misc. party pics of guests, etc..
Groom picking up Bride
Further Study
An Introduction to Professional Wedding Photography a 4 week Online Photography course with international wedding photographer and author Keith Appleby