Drone Photography: The Next Big Thing In 2015
By Geoff Harris •
Our Guide to the best photography drones/UAV's on the market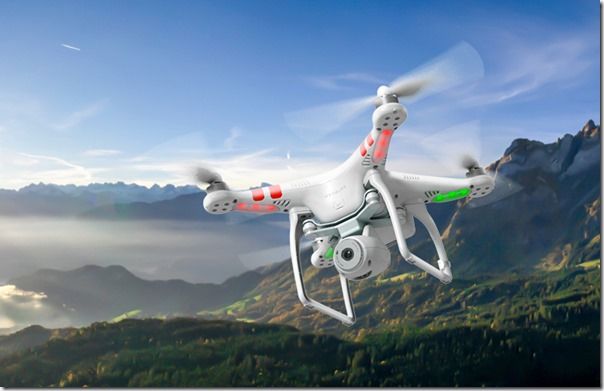 Drones may be more synonymous with war torn trouble spots or intelligence gathering, but civilian UAV's (unmanned aerial vehicle) are about to revolutionise the photographic world.

We predict 2015 will be the year of the 'photo drone'. They are already this years 'must have' Christmas present and are certainly getting more popular, particularly for weddings, event and press photography, with secrete scenes from the new Star Wars movie having been captured by aerial drones.  See Below

So what are they, how are they used and what are the best models to try?

Drone basics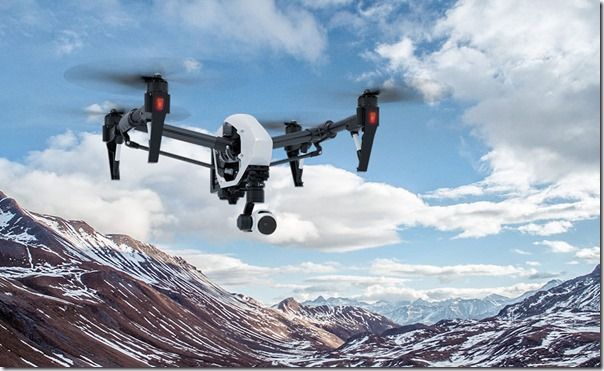 Put simply, a drone is a very small aircraft that you either control from the ground, or controls itself by computers. They do take some getting used to, and you don't want to be sending up expensive camera equipment on your first ever drone flight, so it's worth getting a cheaper one first.

You also need to get your head around the various safety regulations, which will vary from country to country. Generally you are not going to get into trouble so long as you stay lower than 400 feet, and common sense dictates that you should

1) Avoid flying directly over people, or within a couple miles of an airport.

2) Keep the drone in sight at all times.
3) Don't charge people money for your flights.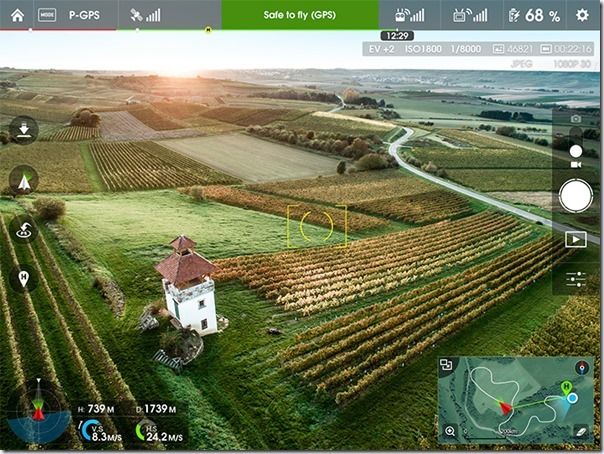 In the US as of August 20th, it's illegal to fly a drone in any of the 401 units of the U.S. National Park system, except where it obviously isn't, like the RC Field at Gateway National Recreation Area in New York City.

And it's illegal to take-off or land in National Forest Service Wilderness Areas. Texas, uniquely, forbids drone pilots from photographing a person without his or her consent. Here's a map showing most of the places in the U.S. where flying is forbidden.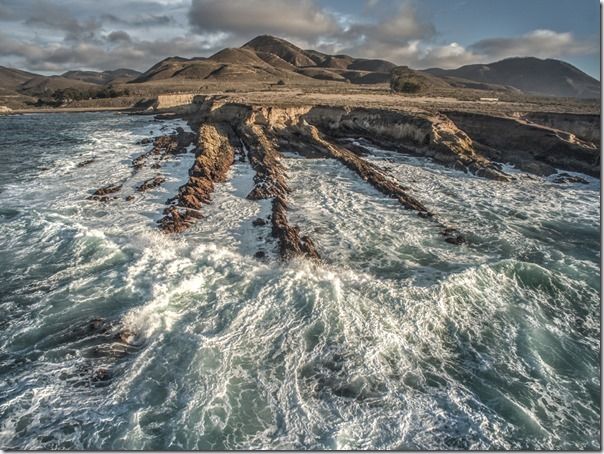 As drones are still not that common in the UK for photography, you are unlikely to breach privacy laws by photographing somebody's house from above, but this may change as they get more popular.

Video and lenses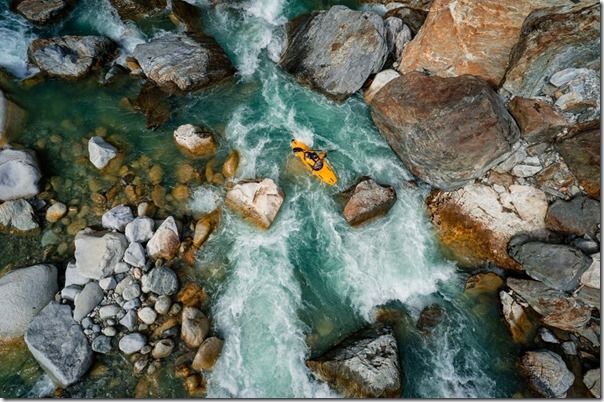 As for the technicalities of drone photography, you can either get one with a built-in camera or add one later, which gives you more flexibility.

Adding a top GoPro stills and video camera, such as the Hero3, will cost more, but give great results, as it's small and light but can record 2,704×1,524 pixel video at 45Mbps.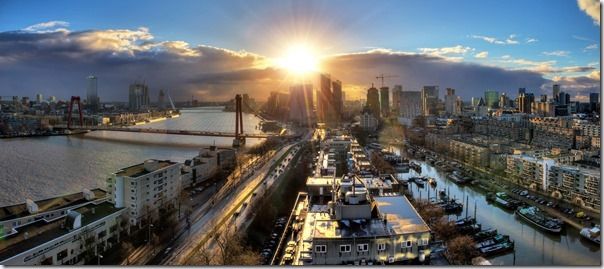 The big killer of decent aerial footage is vibration, so you will also need a vibration isolator or gimbal support, which will set you back about another £130 or so.

You will probably want to see where you are flying, too, so also budget for a video transmitter and receiver; you can even buy funky goggles, such as the The Fat Shark Dominator Goggles, that enable you to see what the drone sees as it's flying along.

The costs soon mount up, which is why we would recommend an all-in-one packages with receivers, such as the ones from Parrot and DJI.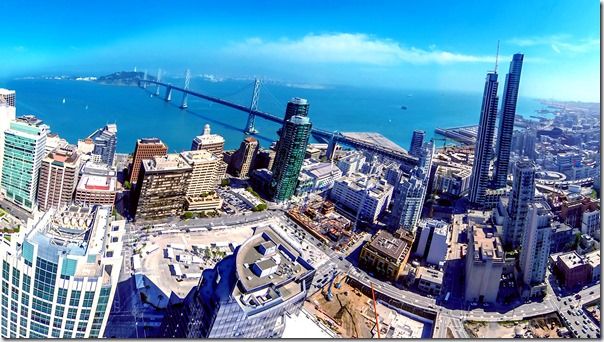 Our Recommendation

Here are our recommend drones for the budding aerial photographer starting with the top of the range DJI Inspire 1.  If you can't afford $3000, then the DJI's Phantom 2 Vision Plus would be my next choice for an intermediate price drone for around $1000.

Anther good choice would be the newly released Parrot BeBop at around $500 And for those that want to get a little flight time under their belt before launch a more expensive camera into orbit, then why not try the Hubsan X4 Mini or the Estes Proto X mini quadcopter for under $100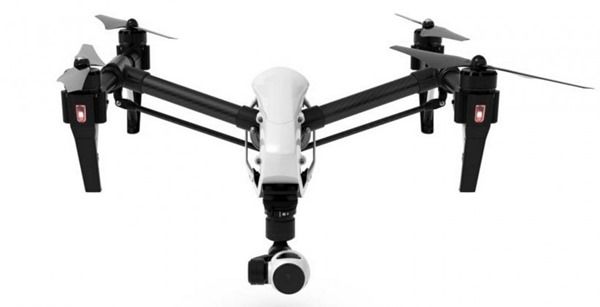 DJI'S most advanced technology comes together in an easy to use, ready-to-fly system, putting you in the sky within minutes.

Aerodynamic transforming design carbon fibre arms give you the strength to manoeuvre in the air and they transform, moving out of the camera's way at the flick of a switch. With a full 360⁰ unobstructed view, you now have the freedom to capture shots independent of the direction you are flying.

The DJI Inspire 1's gimbal and camera system can be removed from the aircraft for safe transport and future upgrades.

The new 4K video camera  (12Mp stills images) and gimbal system get crystal clear images with DJI's most advanced camera to date. The gimbal holding your camera is the result of DJI's years of expertise in camera stabilization, giving you smooth, stable footage in any flight conditions.

Live HD view a real-time feed from your inspire 1's camera is displayed in 720p HD on your mobile device, transmitting video from up to 2km away.

You can even use a second camera operator with a second remote controller to get independent images and flight control. An intelligent power management system a fully integrated intelligent battery powers your inspire 1 and virtually manages itself.

Full-featured app install the mobile app onto your phone or tablet and you'll see what your inspire 1 sees while taking control of its camera and flight settings.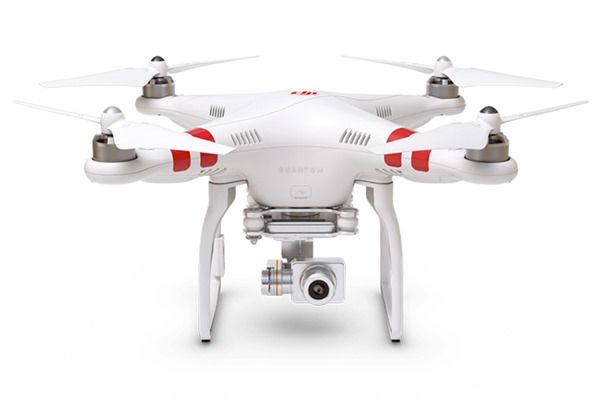 DJI PHANTOM 2 VISION PLUS features a built-in 14Mp camera with wide angle f/2.8 lens, and is able to record 1080p HD footage.
The Phantom 2  feeds footage back to your smartphone via Wi-Fi and its tilt angle can also be controlled by your handset. The range is a respectable 300 meters.

The Phantom 2 is a good starter set-up, but not being able to replace the camera could be limiting after a while – GoPro cameras, for example, are likely to keep getting better and cheaper.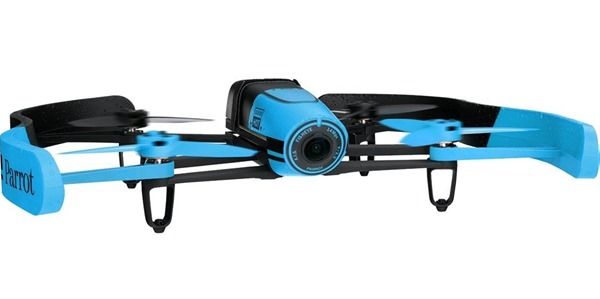 The Parrot BeBop is another excellent starter set-up, again featuring a 14Mp camera stabilized on a 3-axis framework. Although because of it's light weight construction, it may suffer from camera shake due to wind interference more than the Phantom.  The Parrot BeBop is able to shoot full 1080p HD video. As with the Phantom, you get 180° field of view and smartphone or tablet control via Wi-Fi.

As for the lens, it's a f/2.2 fish-eye, so that is plenty fast enough, and the ultra wide angle will give some interesting perspectives on local landmarks. Be aware though the after cropping and lens correction the image size for still shots, is a lot smaller than the  Phantom 2

The Parrot BeBop is easy to control after a bit of practice, but battery life is not great at about 15 minutes – one of the problems with consumer drones generally.

Cheaper Practice Drones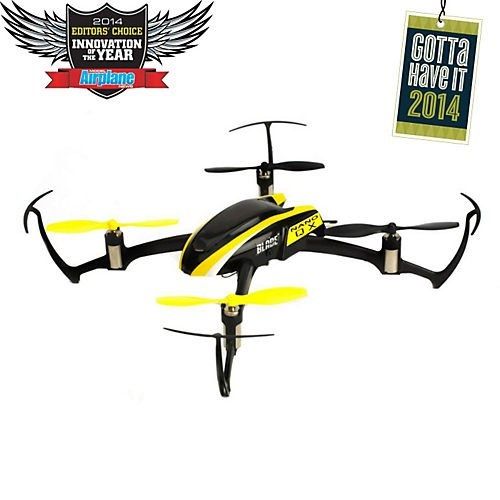 If you want to get used to piloting a drone before shelling out on more expensive kit from DJI or Parrot, the Hubsan X4 Mini Quadcopter is a decent budget starter kit for around £50 or the Estes Proto X mini quadcopter for about £30.

The build quality and lack of camera, mean they are not as as flexible as a more expensive drone, but at this price, you don't mind so much if you crash it into a hedge a few times!  if you are just looking for a practice quad for indoors my personal favourite – if you can get hold of it, is the Blade Nano QX RTF

Recommended Websites
DJI Phantom 2 Vision+
MultiRotor Pilot magazine
FPV Booster App DOUBLE Vision+ FPV Range
Model Aircraft Safety Code
FAA's guidelines
http://www.jasonhawkes.com/
Phantom 2 User Manual
Parrot Drone
Stay inspired
Get FREE Photography tips and ideas from our experts in your inbox.