5 Best Smartphone Camera Accessories
Even with the powerful features built into top of the range smartphone cameras such as the Apple iPhone or Samsung Galaxy, there are times you want more – more stability, more lens options, more video power. As well as lots of apps to extend your smartphone camera, there are also lots of accessories.
They are of varying degrees of usefulness, however, so here are some of my favourites for the iPhone. While some will work with other smartphones, always check compatibility with your make of phone before buying. All are available from Amazon or other specialist retailers.
Joby GripTight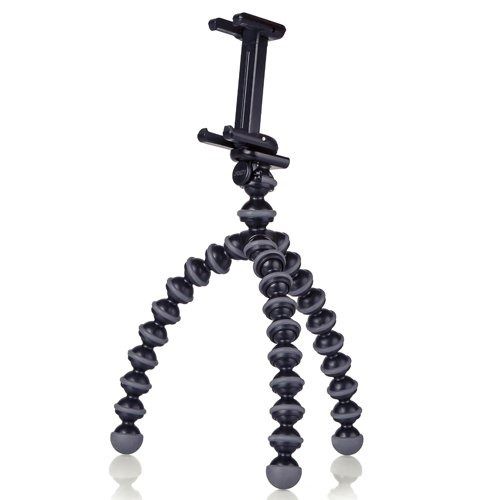 One of the biggest issues in photography is keeping the camera stable to ensure sharp shots, and the Joby GripTight is a great little tripod and mount for your smartphone.
The mount is able to hold smartphones between 2.1 and 2.8 inches and can be used on any standard tripod mount. It comes with a Micro Stand tripod which folds down to a very compact size, so you can carry it in your bag. While the GripTight is very handy for macro, close-up and product shots, you can also get the Gpod with bendy joints and magnetic feet for trickier jobs.
shoulderpod s1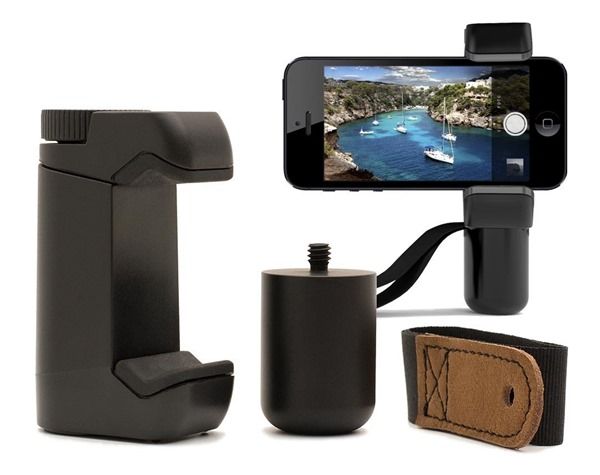 This is another good product for greater smartphone stability, featuring a clamp that can hold any phone from 48 to 93mm in width. Your phone is secured by rubber pads, and it works as a standalone device or you can fix it on a tripod.
If you want to shoot handheld, a nicely weighted extender screws into the tripod mount and there is also an ergonomically designed wrist strap.
TriggerTrap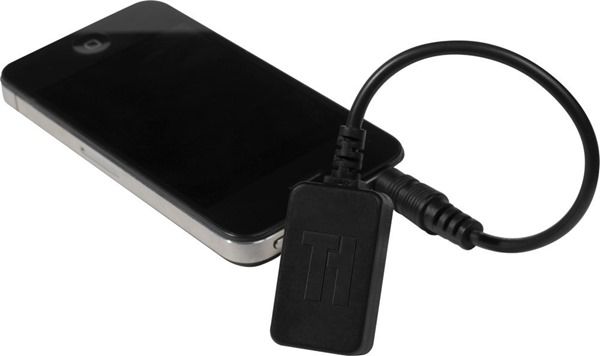 While not a smartphone camera accessory in a conventional sense, this is a handy dongle that enables you to use your smartphone as a remote shutter release.
It's not hard to understand the appeal; how many times have you been out with your camera and spotted a good location for long exposure effects, only to realise you have left your tripod and cable release at home? You can also set up the TriggerTrap for time lapse and HDR photography, and it can be triggered by sound.
Optrix Case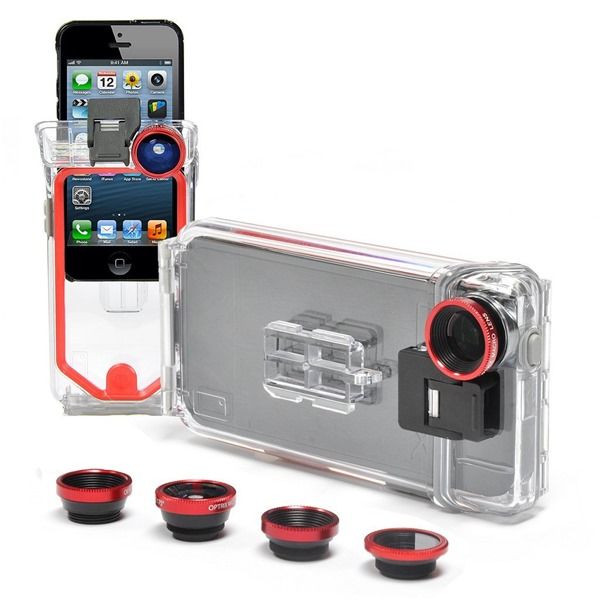 Another important accessory for a smartphone is a sturdy case with add-on lenses. The nature of smartphone camera design means that the lens type and focal length is restricted, though this is something that makers are reported to be working on.
Anyway, this polycarbonate unibody case can withstand drops from up to 30 feet, or underwater dives down to 33 feet. You get a choice of four glass lenses, fisheye, macro, 2x telephoto and flat, especially designed for underwater use. The lenses twist on, with replaceable gaskets keeping water and dust out.
Kogeto Dot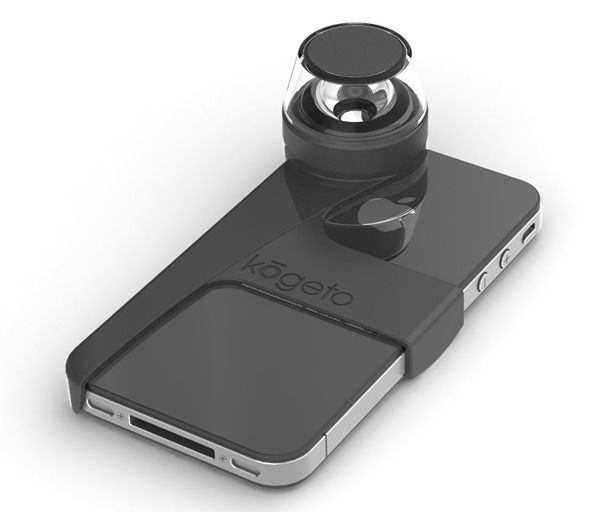 Speaking of lenses, the Kogeto Dot is a snap-on lens that enables you to make 360-degree panoramic videos. You will also need to download an app, but then it's simply a case of pressing record. You can swipe left and right, which rotates the video around.
Stay updated
Receive free updates by email including special offers and new courses.