Photography As A Profession:  Is It Viable In 2015?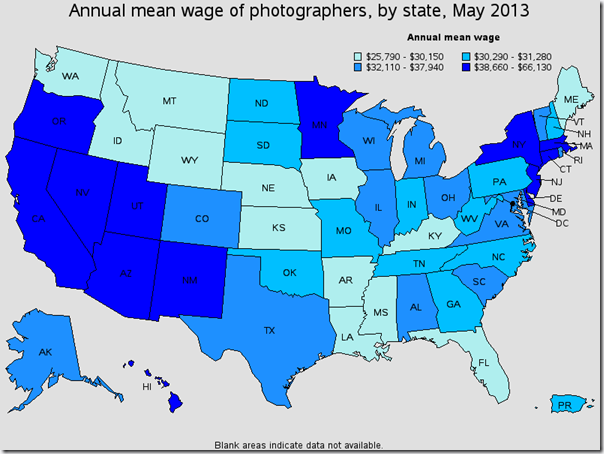 The US Department of Labour has released a lot of statistics about photographers that reveal some interesting facts (by photographers it means those who "photograph people, landscapes, merchandise, or other subjects, using digital or film cameras and equipment.

May develop negatives or use computer software to produce finished images and prints. Includes scientific photographers, aerial photographers, and photojournalists.")

States with the highest employment level in Photography:

State Employment(1) Employment per thousand jobs Location quotient (9) Hourly mean wage Annual mean wage (2) California 5,720 0.39 0.94 $25.62 $53,280 Florida 4,330 0.58 1.40 $14.35 $29,860 New York 4,270 0.49 1.19 $23.79 $49,480 Texas 3,250 0.30 0.72 $15.66 $32,570 Illinois 2,530 0.44 1.07 $15.67 $32,590

According to the figures, there are 54,830 employed photographers in the US, which seems a lot, but not when you consider the country's population was about 320,583,006 in July last year.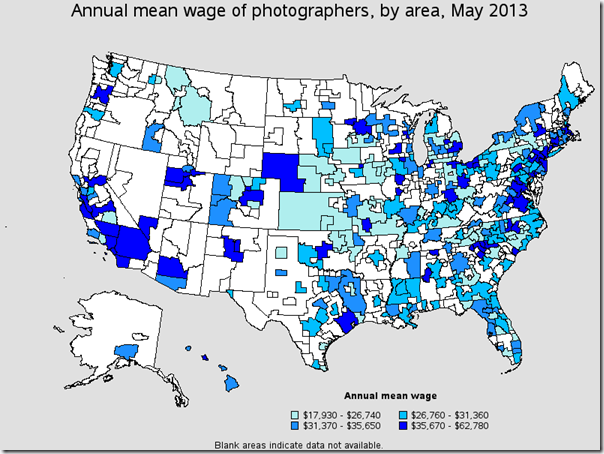 The figures reveal photography is not a great career choice for anyone needing to get rich quick. The average annual wage is an underwhelming $29,280, though this goes up to a more respectable $66,150 for those employed in 'Motion Picture and Video Industries.' Most photographers are based around the East Coast, California and Florida, according to the stats.
So what's the situation like in the UK? According to PayScale.com, the average British photographer earns a similarly modest £19,118 per year. "Most people move on to other jobs if they have more than 20 years' experience in this career. Pay for this job rises steadily for more experienced workers, but goes down noticeably for the few employees with more than 20 years' experience."
So how to make money?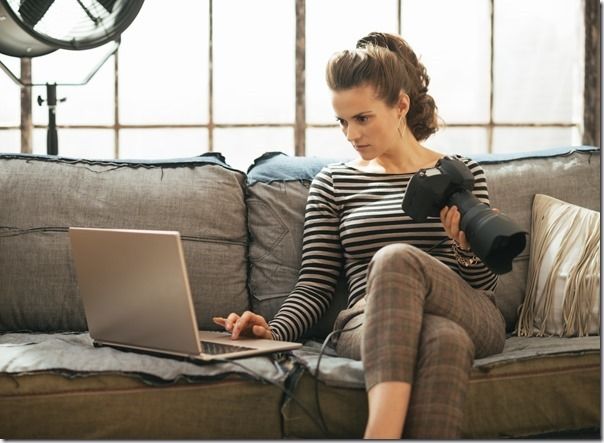 Of course, these figures are very general and some photographers, particularly those who have broken into the art photography scene, do very nicely indeed. For the rest of us, here are some tips for making photography more of a viable income stream.
1) Shoot weddings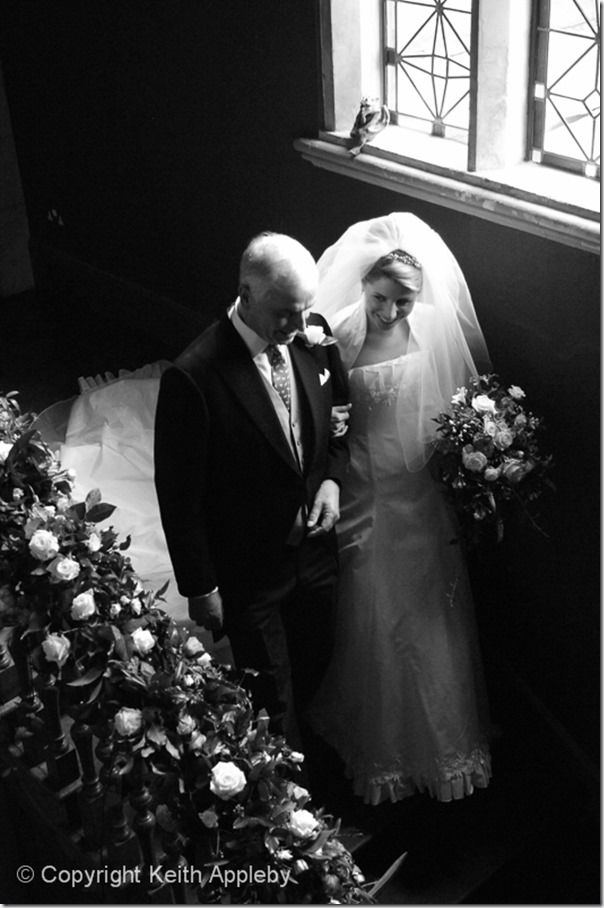 While it's a saturated market, it's still possible to make a business from wedding photography, particularly if you have some kind of unique selling point (e.g. alternative weddings or fine art). Most couples don't want to risk giving the job to a friend or relative. It's hard to get started though, as bridal fairs get booked up fast and it's a buyer's market, so be prepared for a few years of slog.
2) Corporate portraits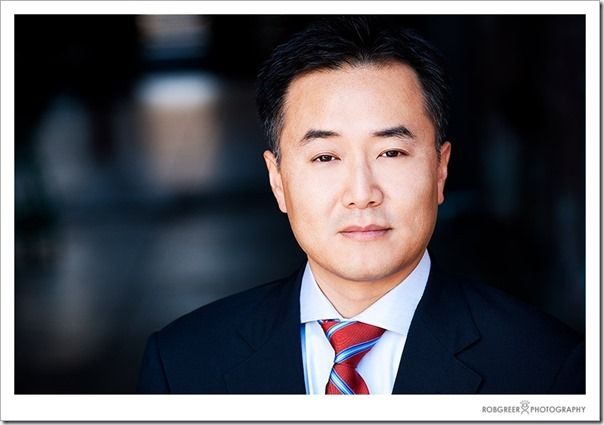 Again, this can be quite lucrative, but you often end up doing head shots or pictures for LinkedIn profiles rather than anything more creative. For a jobbing portrait pro with the right gear, it can be a good income stream though. Join a local business networking group to get your name out there. It's well worth investing in a decent off-camera flash set up and some white backgrounds for this type of work.
3) Teaching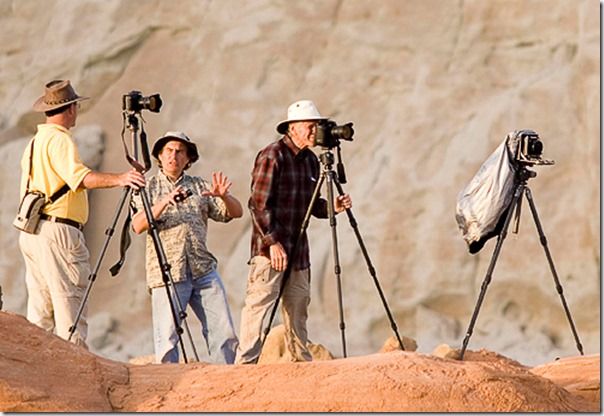 With stock image sales collapsing, more and more landscape and travel pros are running courses and workshops in order to make money. You will need to have made a name for yourself to attract students, or at least have some impressive distinctions after your name (Associate or Fellow) from a national photographic society such as the RPS.
4) Writing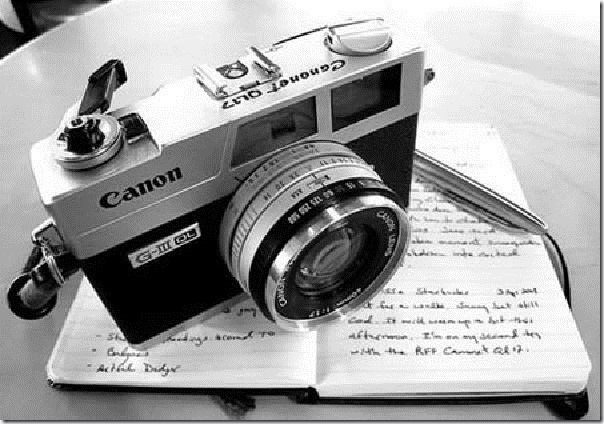 If you're a good writer, there are plenty of blogs and magazines out there who want your content. How much they will pay is another matter, but it's often true that you can earn more writing about photography than doing it!
Stay updated
Receive free updates by email including special offers and new courses.