Understanding the color temperature of light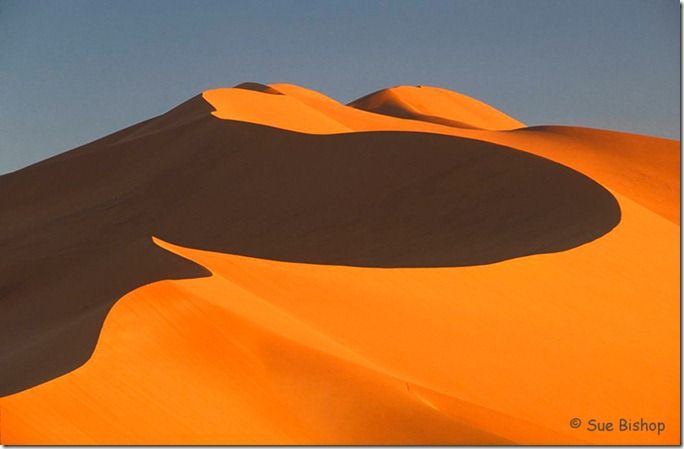 Different types of light have different colour temperatures, making them appear warmer or cooler.  This means that a white object photographed in different types of light may take on a red or a blue cast, instead of appearing pure white.  However, we may not always be aware of this, as our eyes and brains compensate all the time for colour temperatures, and unless we concentrate on it, we tend to see all light as much the same.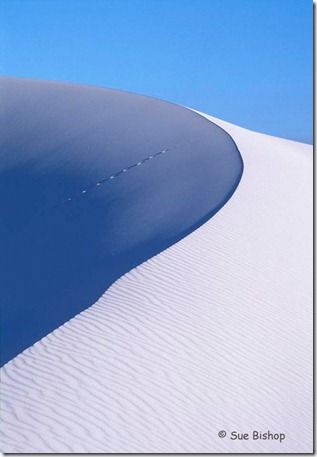 The camera's sensor however doesn't compensate in the same way, but will accurately record the colour temperature of the prevailing light and any colour cast that is causes on our subject.  For instance, if you've ever taken a photo indoors under normal room lighting (tungsten light), without using a flash, you'll probably have noticed an orange cast in the resulting photos.  This is because tungsten has a warm colour temperature, which the camera has recorded.
Even natural daylight can have a wide range of different colour temperatures.  The colour temperature of sunlight on a clear day will be warmer when the sun is near the horizon at dawn, gradually getting cooler as the sun rises in the sky, and then warming again as the sun goes back down towards the horizon.  So a landscape photographed at midday will have a cooler, bluer cast than one taken at sunrise or sunset.
I photographed this sand dune just after sunrise when the sun was still very low, and the warm colour temperature of the light has really intensified the orange colour of the sand.  As the sun rose higher in the sky, the orange became less intense, and the sand looked paler and more yellow.
On an overcast day the light will have a cooler, bluer cast.  And on a sunny day, areas which fall into shadow will also have quite a cold blue cast to them.  Here's another sand dune picture which shows this effect:  the shadowed side of the white sand dune has taken on a bluish, rather indigo tone – although to my eye at the time it just looked grey.
In the white sand dune photo I actually quite liked the blue cast on the sand, but often a cold cast won't be desirable.  This is where the white balance menu comes in.  It has a range of settings for different colour temperatures of light – usually including at least daylight, cloudy, shade, and tungsten, as well as an auto setting where the camera will do the best it can.  Setting the cloudy or shade option will warm up the image and remove the bluish tint.
If you're shooting RAW files, then adjustments to the colour temperature can also be done in your image processing software.
If you would like to learn more about Colour temperature and the effect is has on your photography then why not take Phil Malpas's course A Master in Light & Colour