Buyers Guide to Budget 70-200mm Telephoto Lenses
By Geoff Harris •
Comparison of The Best 4 Budget 70-200mm Zoom Lenses

Welcome to our new series of buyers guide to help you find the right camera or accessory for your needs. While Christmas is still a long way off, it's surprising how the time goes and autumn/winter is traditionally the time of year that people invest in a new camera or lens. So it's time to get your gear head on! Here is our guide to help you choose a telephoto lens that won't break the bank.

Why do I need a longer lens?

Unless you are a traditionalist documentary and portrait photographer who does everything with a 50mm prime lens, a decent telephoto zoom should certainly be part of your lens collection. Obviously, they come in very handy for shooting from afar. While it is true that the closer you get to your subject the better the resultant image tends to be, it's not always possible – what are you going to do when out on safari, or at a big sports event, for example? There is only so close you can get.

The good news is that the lenses I am featuring here will greatly extend your shooting options (literally) but won't require a second mortgage. The kind of zoom lenses you see professional sports photographers using tend to cost many thousands of pounds/dollars, but it's possible to get more realistically priced budget alternatives, as you will see here. Obviously some compromises have to be made to keep the cost down, usually in the areas of aperture range and focussing options.

More professional lenses tend to be quite 'fast', with maximum apertures of f/2.8, and have complex auto and manual focussing options. As we will see, however, there are now several budget telephoto lenses that also offer wide apertures, along with genuinely useful extras like vibration reduction. Remember, too, that telephoto lenses are useful for more than just photographing distant objects. Their unique 'compression' effect can come in very handy for landscapes, particularly where you are shooting hills or mountains receding into the distance; longer lenses also make it easy to blur out the background on portraits. Read on for some telephoto bargains!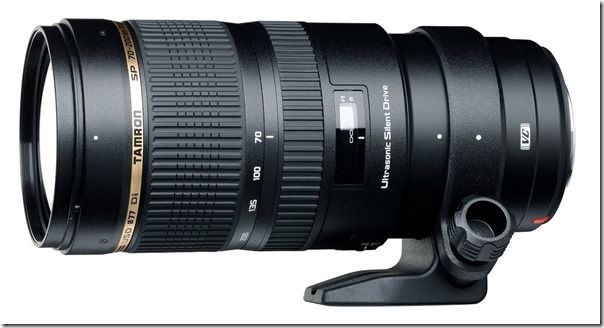 Tamron's SP lenses have been really turning heads recently and this budget telephoto lens is great value. It's got a constant maximum aperture of f/2.8, which lets in lots of light and will be great for sports photography – you can blur out crowds and other distractions more easily than you can with a typical f/4 telephoto lens. The Tamron is weather-sealed too, which again will appeal to action and wildlife photographers, and as with the popular 24-70mm Tamron f/2.8, it's got built-in vibration reduction – this comes in very handy when you are shooting zoomed-out. The main downside is the bulk – this is quite a heavy lens at nearly 1.50kg, but it does have a tripod mounting foot for extra support. Full-time manual override is also available. Another great Tamron 'Super Performance' lens.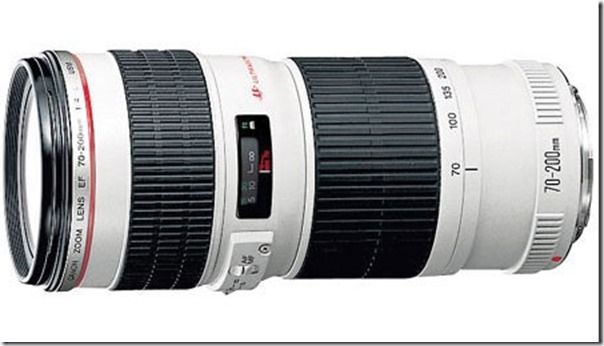 Canon's L series lenses are legendary and this is another very solid performer, though it's got a tough fight on its hands from the Tamron. The widest it will open is f/4, so if you want to go wider than that – either for enhanced low light performance or easier background blur – the Tamron might be a better choice. The Canon also has image stabilisation and there is a special panning mode – handy for motor sports fans. As you would expect of a high-quality Canon L lens, what this glass lacks in terms of extra aperture width, it makes up for in terms of sharpness and contrast. It also stays sharper towards the edge of the frame than the Tamron. The Canon lens is weather-sealed too and comes in just a bit cheaper than the Tamron, so it's a tough choice.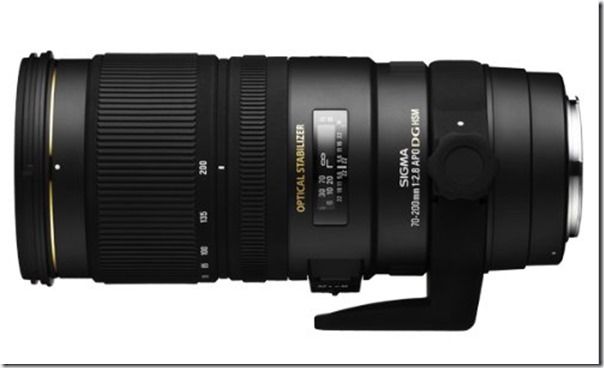 This is my favourite budget telephoto lens and is great value considering you are getting a sturdy lens with a wide maximum aperture of f/2.8 for around £800/$1100. Obviously some corners have to cut to keep the price down, and the Sigma lacks weather-sealing. You do get dual-mode stabilisation, however, including a panning mode, and there is ring-type ultrasonic autofocus. The Sigma is also available for Pentax and Sony as well as Canon and Nikon. Considering the price, performance is very good although there is a bit more distortion and corner softness compared to more expensive equivalent lenses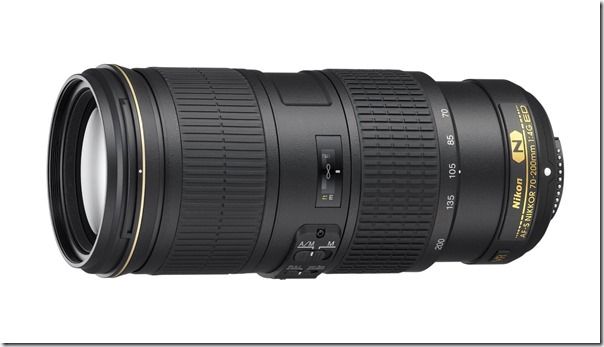 As the proud owner of the older 70-300mm version of this lens, I can vouch for the great design and handling of Nikkor telephoto lenses. This shorter version is a particularly good match for Nikon's full-frame SLRs and offers weather-sealing along with effective vibration reduction. The Nikon also has auto detection for panning, so this is another good choice for motorsports fans. Again, you can get wider than f/4 for the money, but otherwise this is a good solid performer. If push came to shove though, I reckon I would still pay the extra for the Tamron.
Stay updated
Receive free updates by email including special offers and new courses.