Composition: Lead-in Lines in Landscape Photography
By Geoff Harris •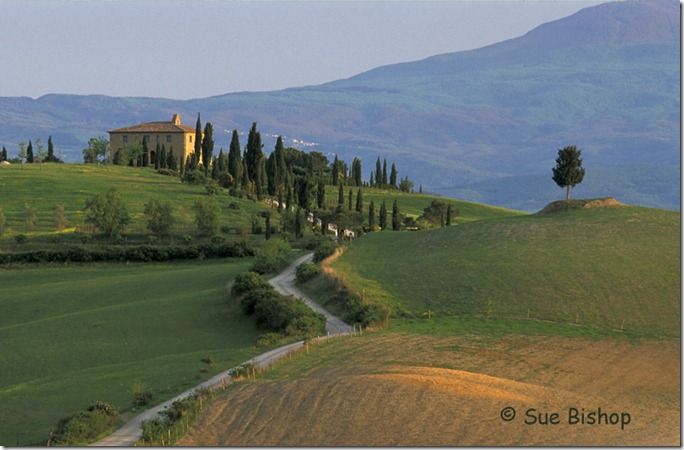 Most of the time, our photographic subjects are three-dimensional – but a photographic image is a two-dimensional thing.  With landscape photography in particular, a photographer may want to give as much of a three-dimensional feel to his composition as possible.

There are various ways of doing this, including using wide angle lenses, or making use of foreground and distant elements to increase the feeling of depth in the picture.

Another way to give an illusion of depth to your composition is to use lead-in lines; a visual trick to draw the viewer into the photo as if they were stepping into the three-dimensional landscape.

Lead-in lines could be as simple as a path or road, starting in the foreground of the composition, and going through to the mid-ground, or even to the distance.  In this photo above of a landscape in Tuscany, the little country road comes in from the bottom left hand corner, and then leads the viewer's eye in a series of zig-zags up to the house, in the mid-ground of the image.

Incidentally, it's always nicer if you can get the lines to come in from a corner instead of the middle of the frame.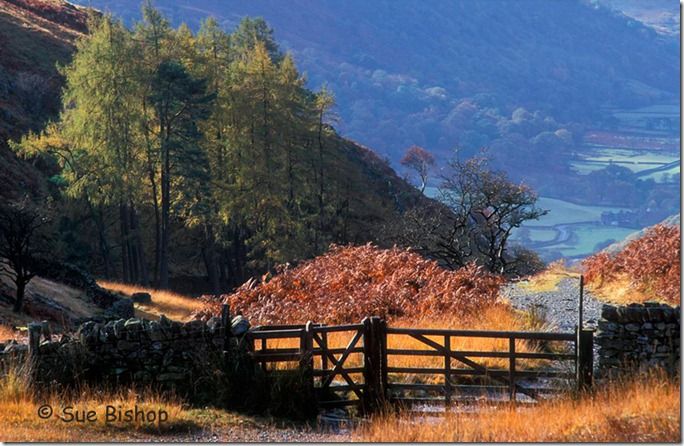 Many years ago I was walking in the Lake District in England with my camera, looking for landscape photos.

I came upon this little scene above and rather liked the autumnal grasses, the lovely light on the trees, and the view of a distant valley beyond.  So I set my camera up on my tripod and composed this first picture.

Something bothered me about it though, and it took me a while to work out what it was.  And then I realised!  For this second photo, as you can see, I opened the gate.  And it's completely changed the feel of the photograph!

The gate in the first picture was acting as a visual barrier, shutting the viewer out.  Once the gate was opened, the viewer's eye was led through the gate, and into the landscape beyond.  An additional bonus was that the light now hit the gate, so that it is now light and open and welcoming, instead of being a dark barrier.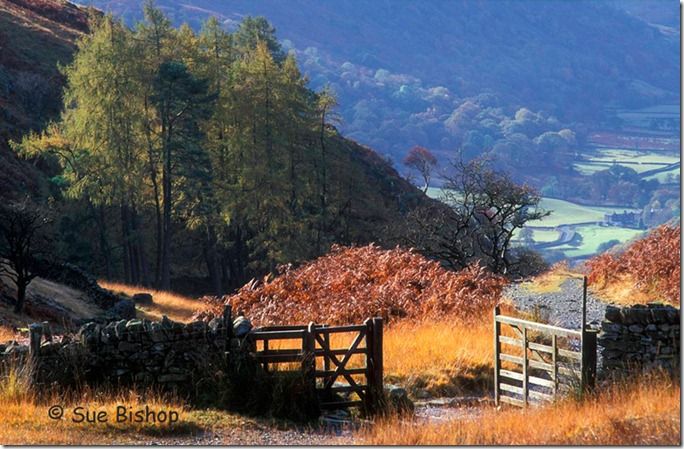 (And before anyone asks – yes, I did shut the gate again afterwards!)

So as well as looking for ways to lead the viewer's eye into the picture, watch out for potential barriers shutting them out!

If you'd like to learn more about composition and landscape photography, you might like to take my 4 week online course on Fine Art Landscape Photography.
Stay inspired
Get FREE Photography tips and ideas from our experts in your inbox.