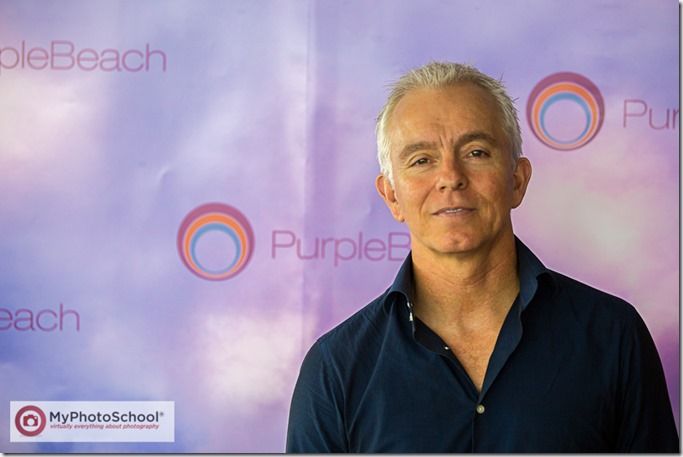 In this article, landscape photographer David Taylor tries his hand at event photography at the launch of a new innovation in leadership programme called PurpleBeach and reports back on how he gets on.

Event photographers are a special breed. Unflappable. Stoic. Good with people. Able to think on their feet and make snap decisions. I'm a landscape photographer. My special qualities? I don't mind getting wet. However, I'm happy to stretch myself occasionally. And so I became an event photographer for the day at the launch of a new Internet start-up, PurpleBeach. The launch was held at the Audi Quattro Rooms in London and was attended by the brightest and best Internet entrepreneurs of the moment.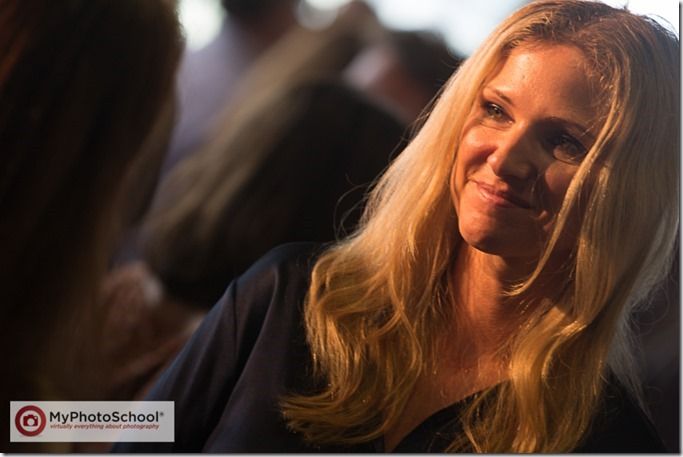 The idea was to create a live exhibition. This meant shooting a mix of portraits of the participants and general shots of the proceedings. These shots would then be sent to a colour printer during the event; the resulting prints arranged around the venue for the participants to (hopefully) admire. And it worked. Images were shot and then – during quiet moments – they were transferred to laptop and printed. Normally I'd shoot Raw, spending time refining images in postproduction. Event photography doesn't give you that luxury. The images had to be print ready immediately. This means shooting Jpeg and setting the appropriate colour controls.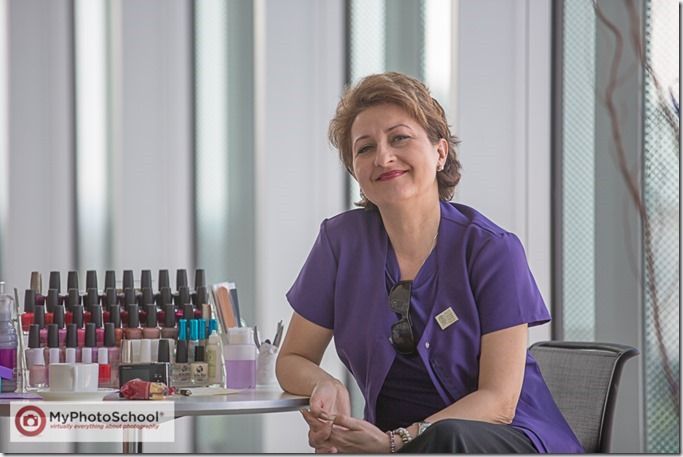 White balance can be a problem particularly when shooting portraits. It doesn't take much of an error to make skin tone just look plain wrong. Generally Auto white balance worked well at the Purple Beach launch. However, there was one spot in the venue that was a mix of different light sources. I created a custom white balance just for that area and switched between this and Auto whenever necessary. I think that may have been me thinking on my feet. I'm not sure though.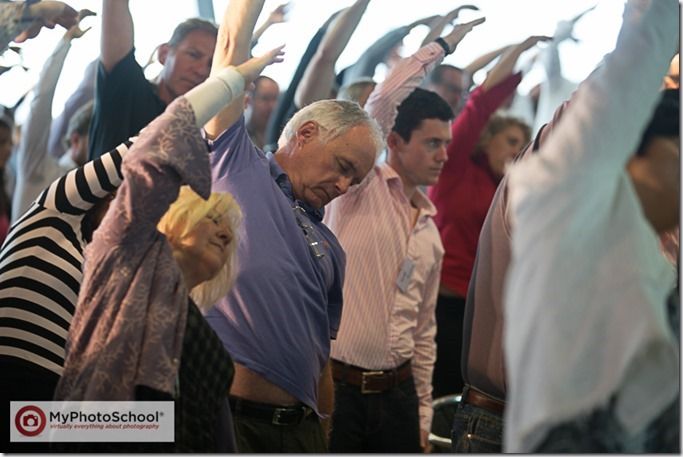 Normally I don't need to be charming and friendly when I'm working as a photographer. The landscape doesn't mind if you're grumpy (not that I am ever grumpy you understand). However, if you're shooting portraits at events you need to be instantly likeable. That's if you want to get the best out of your subjects. To elicit a smile you have to smile too. Make eye contact and be clear about what you want. A thank you once the task is completed and hopefully your subject will go away happy.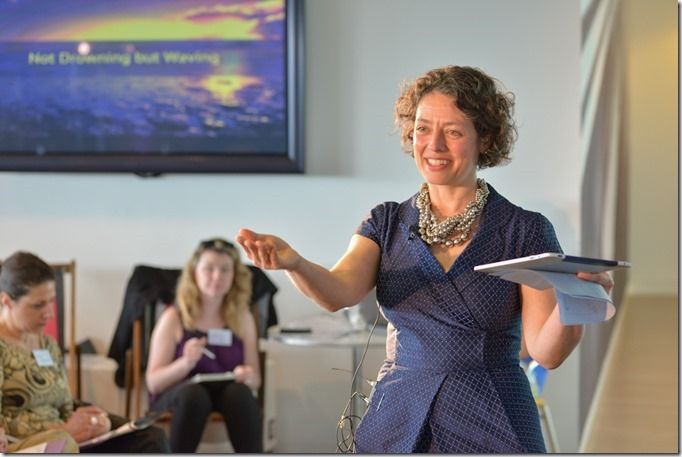 Event photography will take a toll on your camera's various batteries. Take spares. Three camera batteries are a must. You may not need them, but you don't want to rely on just one. Recharge all your batteries fully before the day. Batteries self-discharge over time. If you're going to use flash take spare batteries for that too. I managed to eke out the maximum from my batteries on the day by not using Live View and not checking the LCD constantly.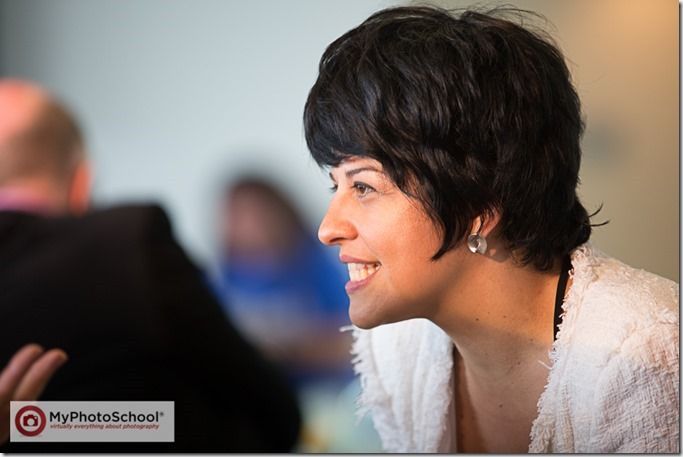 Of course it's not just camera batteries that will deplete. Over time your energy levels will drop too. To keep yourself from flagging drink plenty of fluid during the day to prevent dehydration. Caffeinated drinks such as coffee should be avoided if possible. Water or fruit juice is better for you. On the subject of fruit, bananas are a good energy source. Personally, I wouldn't leave home without shoving a few in the various pockets of my camera bag (ideally I'll eat them on the day and not discover them again a few months later).

It was fun being an event photographer for the day. And, although I'm happy to return to the landscape now, I learnt a lot during the event. Now all I have to do is remember to reset my camera back to its normal settings and find that spare banana I'm sure I didn't eat.
Stay inspired
Get FREE Photography tips and ideas from our experts in your inbox.