How to look beyond the obvious to find great Photographs

There will be some times when a photograph will leap out and hit you between the eyes in all its glory – but at other times you sense there is a possibility of a picture in a location, but have to search a little harder for it.

I had one of those experiences on a walking holiday along the North Cornwall coastal path a couple of years ago.  It was August and very hot, and the coastal path is pretty steep in places, so I didn't have my full camera gear with me.

When I passed this amazingly coloured shed, I knew I would have to go back and visit it again with my camera.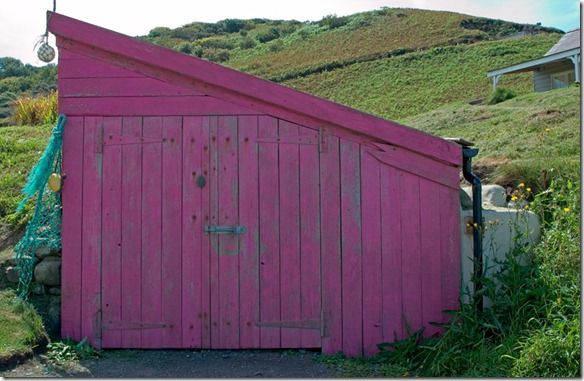 However, at the time of day that I could be there, the light was completely wrong as you can see in this photo – the shed itself was in shadow while its background was brightly lit and distracting; and also there was a lot of clutter I didn't like, such as concrete and drainpipes and bits of other buildings.

I knew I would have to go closer to exclude all the bits I didn't want, and find a picture that worked.  I noticed a flat stone about two thirds of the way up one of the doors, and that became the subject of my next photo.

I really liked the contrast in both texture and colour between the stone and the painted wood.  I positioned the stone off to one side of the image rather than bang in the middle, to make a visually more interesting arrangement.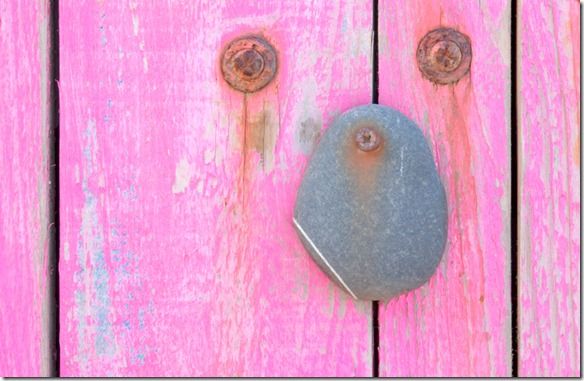 As I was working on this photo, I noticed that underneath the peeling pink paint you could see bits of blue paint coming through in places.  I then spent a happy hour with my nose about 12 inches from the wood, looking for the best arrangement of colour and shape.

I know that peeling paint is a bit of a cliché, and I always thought I wouldn't photograph it – but that was before I knew I might find these gorgeous shades of pink and blue together!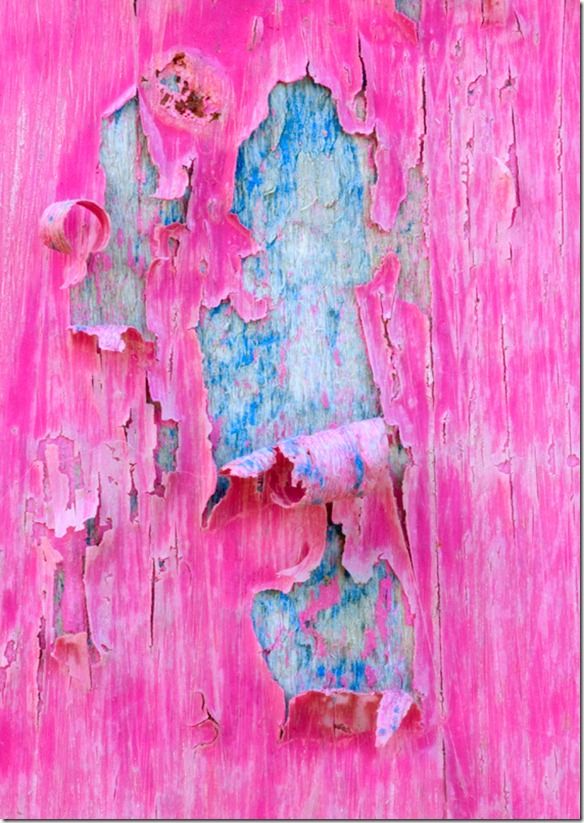 From the coastal path, all I had seen was a shed painted in a quirky colour.  I could never have known all this texture and colour was there without going closer and looking more carefully.  Sometimes there is a picture just waiting for you to find it!


Sue Bishop teaches Landscape and Flower photography with MyPhotoSchool
Stay inspired
Get FREE Photography tips and ideas from our experts in your inbox.