How to Photograph Water Lilies
As summer begins, so do water lilies start to appear. As photographic subjects they are irresistible – glowing jewel colours and graceful shapes, and for the icing on the cake, you'll sometimes get a reflection of all that beauty in the water below for double the impact!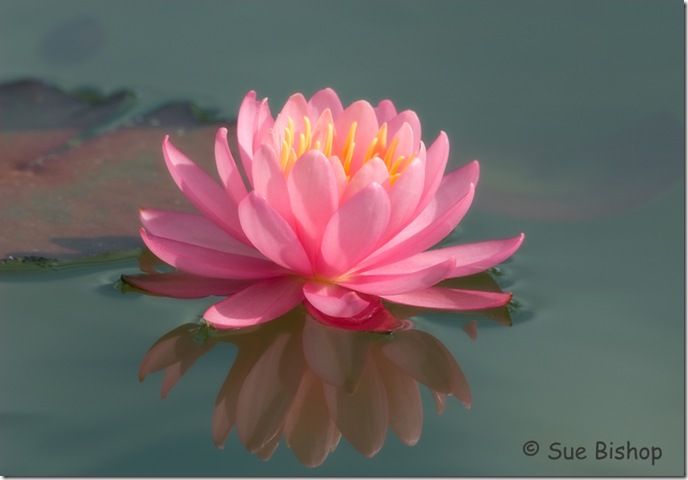 In some ways, because they are so lovely, it seems as if it's almost impossible to go wrong when you photograph a water lily. But like everything else, a bit of care and thought will hugely increase your chances of getting a fabulous photo.

So what are the ideal conditions for water lily photography? A windless day is always good, as that will help to get mirror like reflections in the water. As far as light is concerned, the best is a bright overcast day – maybe with a high thin layer of white cloud in the sky, or early in the morning when mist is just burning off. This will mean that the photo has a feeling of brightness, without the problems of bright highlights and dark shadows caused by full sunlight.

It's also good to think about your viewpoint. If the water around the lily is clear of other plants, then getting down low will maximise the flower's reflection in your photograph.

If the water lily is surrounded by leaves, then you won't get a reflection, but the leaves can actually create a great backdrop for the flower, as they often make a lovely repeating pattern. Also, because they're green, they won't distract attention away from the flower.

Just be careful to choose an area where the leaves are reasonably clean – sometimes they can look very mucky, which isn't so good. And of course take care to choose an unblemished flower if possible – Photoshop can do a lot, but petals which have started to go past their best and curl at the edges are not so easy to deal with!
Stay inspired
Get FREE Photography tips and ideas from our experts in your inbox.