Top 10 tips for getting the lighting right in your flower photos
By Geoff Harris •
Hi! My name is Sue Bishop and I am a tutor with MyPhotoSchool and teach Flower Photography and Landscape Photography.

This article is an extract from my new course on Flower photography and demonstrates the importance of good lighting.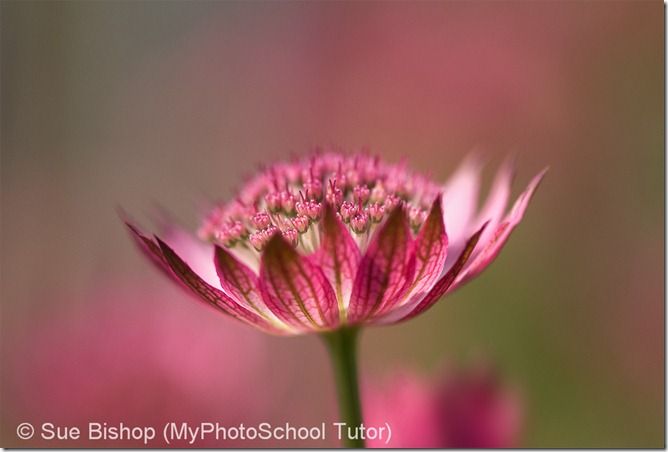 Try to take flower photos on bright overcast days to avoid shadows spoiling the image.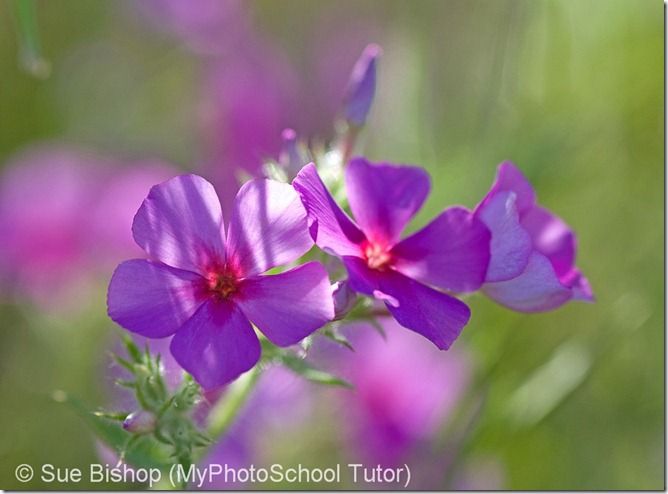 In bright sunlight other flowers or blades of grass can cast shadows on your subject.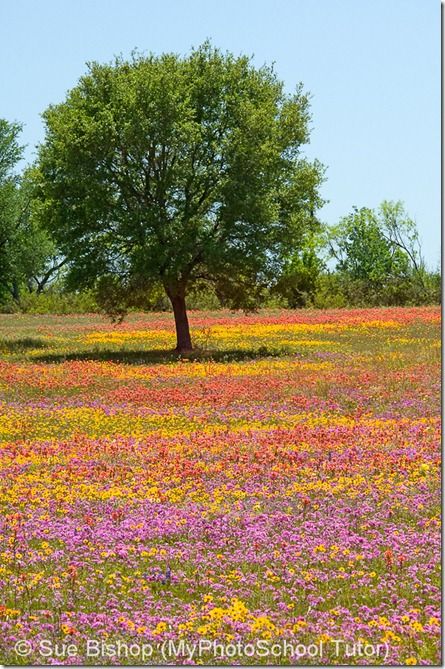 Bright sunlight can lead to high contrast giving dark shadows and bright highlights which can sometime be too much for the camera to record.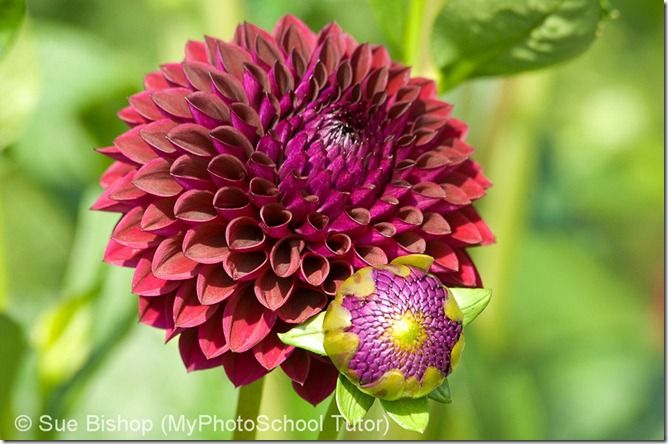 1. Front light i.e. light coming directly over your shoulder as you take the photo can give a very flat, unflattering dusty look.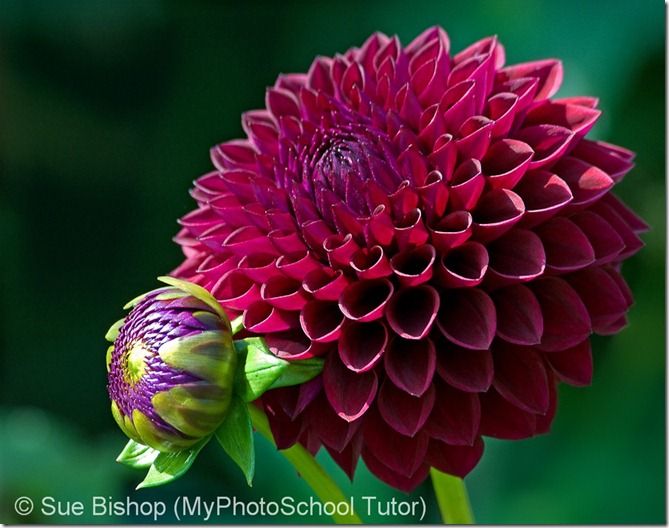 1. Turn 90 degrees and this same flower is transformed into something 3 dimensional with petals that seem to glow.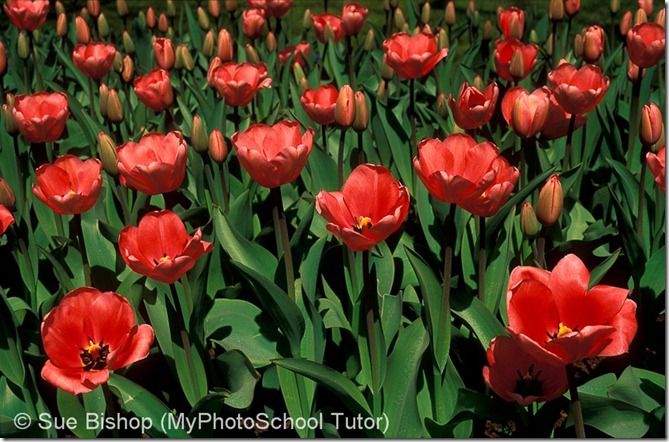 Another example of front lighting is this shot of tulips. It shows all their blemishes and imperfections and makes them look tired.

These same tulips are transformed when I change my position to face the sun and they are now back lit. They glow in the sunlight and look vibrant and refreshed.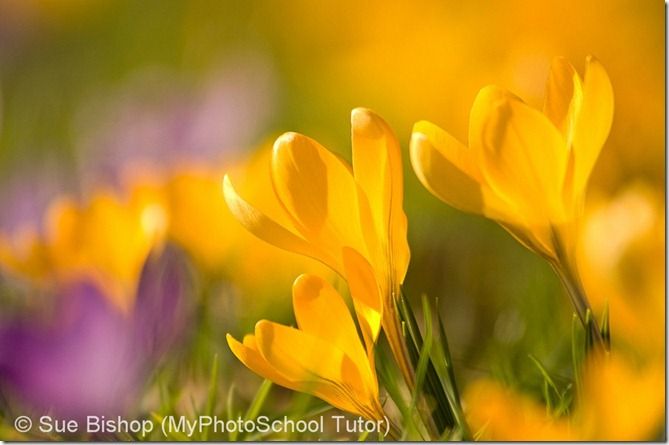 Back lighting works better with some flowers than others. Flowers with simple shapes and strong colours such as crocuses and tulips can work well.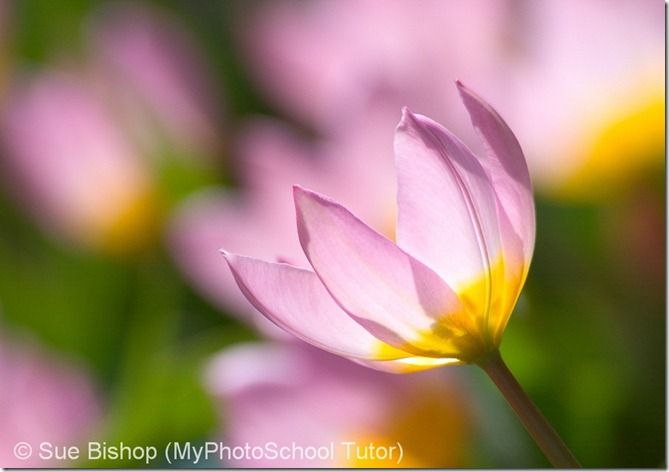 When using back light be careful to avoid 'flare', i.e. sun spots reflecting off your lens. Use a lens hood if you have one or a piece of card to shield the lens.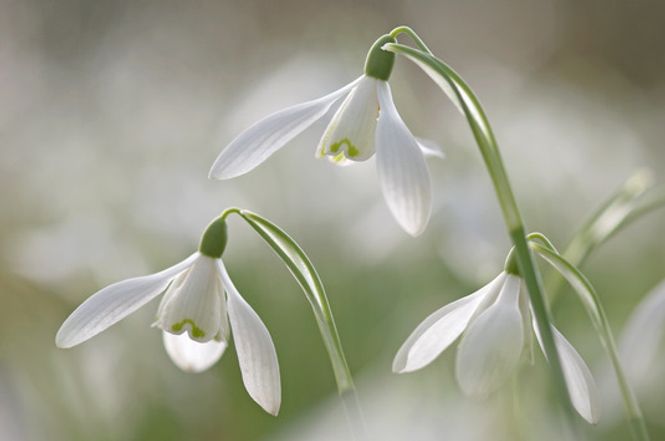 This is not to say you should never take flower photos in full sun, but the best shots are usually taken in bright overcast conditions with no shadows so the flowers are shown off to their best effect.
Stay updated
Receive free updates by email including special offers and new courses.