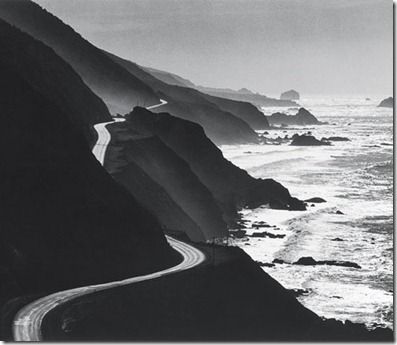 MONTEREY - Henry Gilpin, 89, died peacefully in his home on Sunday, December 11, 2011, with his family by his side, following complications of a stroke.
Henry was born in Cleveland, Ohio, to Henry Edmund Gilpin Jr. and Eloise Van der Veer Gilpin. Henry was educated in Cleveland Heights schools, spending summer vacations working on his Dutch relatives' farm in New York. He was a direct descendent of General Philip Schuyler, and had a lifetime interest in U.S. history.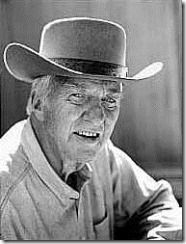 Henry enlisted in the Army Air Corps, training in the southwest, and received his pilot's wings in November 1943. In Lincoln, Nebraska, he picked up his plane, a B-24, gathered the nine men that would complete his crew, and flew across the Atlantic to England. He was 21 years old.
Assigned to the 801st/492nd Bombardment Group, Henry became part of the Carpetbaggers. Carpetbaggers flew at night, in B-24s painted black and modified to carry and drop supplies, as well as men and women, who worked with the underground resistance movement in German-occupied Europe. As a Carpetbagger, Henry flew 58 missions, the last eight missions supplying gas to General Patton. Receiving the Distinguished Flying Cross, Henry was honourably discharged from the Army Air Corps on September 11, 1945. He later served in the Air Force Reserve, retiring in 1971.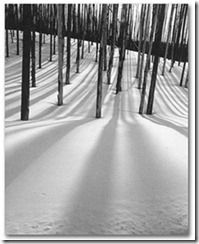 Upon discharge, Henry married his childhood friend and later sweetheart, Doris Myers, in 1946, in Cleveland's University Circle. GI Bill opportunities drew them to California, where Henry attended classes at UCLA. Tiring of LA, they sought a smaller town and came to the Monterey Peninsula. Seeking a way to live in the area, they investigated an opportunity with the Sheriff's Department of Monterey County. Henry often told the story as "I walked in to inquire about a job and came out with a badge and a gun". In 1976, retiring from the Sheriff's Department after 25 years, he left a varied career that included leading the Search and Rescue Team and attending the FBI Academy. At the time of his retirement, Henry was the Captain of the Detectives Division.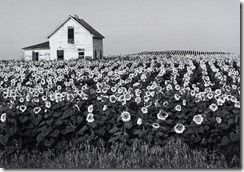 Photography played a significant part of Henry's life beginning in his childhood, when he had a coal bin darkroom. He had a lifelong interest in photography, and in 1959, attending an Ansel Adams workshop in Yosemite, his life changed. From that time onward, Henry's skill and passion for photography dominated his life. His goals to improve as a photographer led him to travel, exploring nature and refining his skills. Over his career, he produced more than 7,000 negatives, all black and white.
A Monterey Peninsula College teaching career began when Henry was with the Sheriff's department and continued for 37 years. He taught over a thousand students the basics of black and white photography. During his MPC years, a life rich with shows both individual and juried, program presentations, workshops, and travels enriched his life as he enriched the lives of others through his teaching. He also taught for 15 years at the University of California Santa Cruz extension. Henry led local workshops, taught in the Ansel Adams Workshops at Yosemite from 1967-1973, led workshops through the Gold Country, along Route 395, and in Death Valley. He led photographic caravans to Sante Fe and Yellowstone and in addition led workshops in New Zealand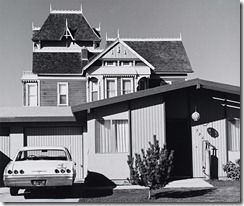 d, Alaska and Spain. He travelled independently to Antarctica and Greenland.
Henry has been featured as a valuable photographic force in numerous magazine articles, books, a video and DVD. He is listed in Who's Who in American Art, and his prints are included nationwide in public and private collections. These include the California Museum of Photography, the San Francisco Museum of Modern Art, the Yale University Art Gallery, the Art Institute of Chicago, the Philadelphia Museum of Art, the Amon Carter Museum, the University of Arizona Centre for Creative Photography, the University of Colorado University Library in Boulder, and the Monterey Museum of Art. His work has been on exhibit locally at the Monterey Museum of Art, the Highlands Inn, and the Centre for Photographic Art in Carmel.
Henry is survived by Doris, his wife of 65 years; daughter, Jean Gilpin Freeman (Gary) of Pasadena; grandsons, Christopher Gilpin Freeman and Alexander Grant Freeman of Pasadena; son, James Howard Gilpin of Ventura; and stepbrother, William Van der Veer Myers of San Diego. Henry was preceded in death by infant son, John Henry Gilpin.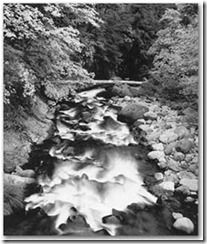 The following is a portion from John Sexton's Facebook page.
I first met Henry in 1973, when he was an instructor at Ansel Adams annual Yosemite workshop, and I was a student. Henry's patience and generosity helped me decipher the Zone System following Ansel's somewhat cryptic explanation of the technique. The first spot meter I ever looked through was Henry Gilpin's at Washburn Point on that same workshop. Henry graciously arranged the first exhibition I ever had in 1974.
Henry was proficient in all formats up to 8x10. However, for more than forty years the vast majority of his images were made with a Hasselblad camera. I not only had the privilege to study with Henry, but also the great honour to teach with him at a variety of workshops. Henry had a wonderful sense of honour that was often revealed while teaching. Even though I had heard many of Henry's stories and jokes before, I always found them interesting and enjoyable. I will never forget the twinkle in his eye, as he would tell certain stories.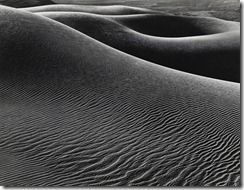 I would often say that Henry "could make a Hasselblad look like a 4x5 any day." As I write this, I'm looking at one of Henry's stunning black and white photographs on my office wall. I've seen it every day for decades and to me it still speaks its quiet message. Henry has the ability to organize the world within an incisive eye and orchestrate qualities of light, so that the print would sing with wonderful harmony.
There are MANY photographers who were influenced over the years by Henry's images, as well as his teaching, including me. He will be missed by all of them. Our loss, however, will pale in comparison to his family. Henry leaves behind a wonderful legacy of luminous images. Since he seldom sought notoriety or attention, his images may not be as easy to find as other photographers, but if you have the opportunity to see some of Henry's photographs it will be an experience you will not forget.
Rest in peace Henry.....John Sexton
Stay inspired
Get FREE Photography tips and ideas from our experts in your inbox.