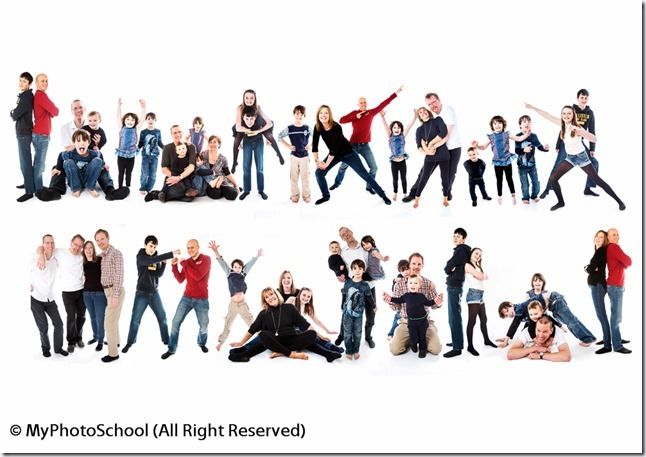 A Beginners Guide to High Key Portraiture
I don't know about you? But the whole getting-to-together, family thing at Christmas fills me with absolute horror. Being the eldest of four siblings and the 'intellectual graveyard' of the family, I have very little in common with my two brothers and one sister, and now two of them have children, I can see even less reason to spend time with them.
If we do have to get together; by far the lesser-of-four-evils is to see them at my house, where at least I can have a drink without worrying about driving!
This year I had the perfect excuse, as my sister Rachel asked me if I would take a family portrait for my parent's 50th wedding anniversary which was on 22nd December.
For their 40th anniversary, we had all gone to a professional studio for a family portrait, so repeating the exercise a decade later seemed like a good idea. The professional studio had been a large space with a vinyl white floor, painted white walls and a white infinity curved skirting known as a cyclorama wall. (For those not familiar with these, in a photograph, they are designed to merge the floor with the walls.)
Having readily agreed to do this, it suddenly dawned on me that not only was my small studio about a quarter of the size of the professional one, but I now had another 5 nephews and nieces to squeeze in, let alone my brothers and sister and their respective other halves!
I had a dilemma! Did I hire a studio, and then not be able to drink? or did I try and squeeze them all into my spare room?
The threat of spending the whole day with my family with no alcohol was too much to bear. I had to find a way of staying under my own roof! (Ok! so I may have exaggerated the need for alcohol for literary impact, but hopefully you get the gist)
My solution was to take small family groups and then merge them all together in Photoshop. To do this, all you need a white seamless paper background and at least 2 TTL flash guns or three or four studio lights.
The trick to any successful 'high key' photography is simple, over expose the background by 1 or 2 stops, while at the same time avoiding lens flair and correctly exposing your subject. For single subjects or couples you might get away with 2 TTL flash guns. You need a minimum of one flash gun to light the background paper and the other flash to light your subject.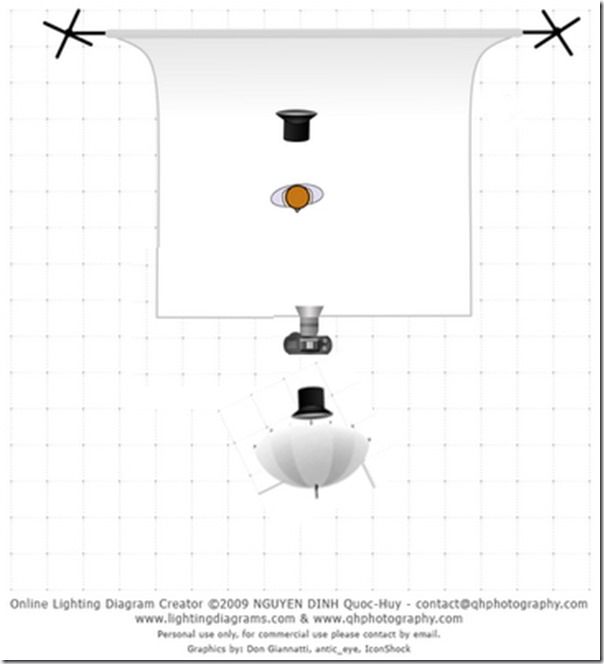 Option 1
In the image above, your on-camera TTL flashgun is used to bounce the light off the wall to light your subject while a second 'slave' flash is placed behind the subject to light the background paper. Try to over expose the slave gun by one to two stops to make sure the background is completely white.
This set up is idea for a single portraits or possibly for a couple, but is unsuitable for larger groups as the lighting will be uneven.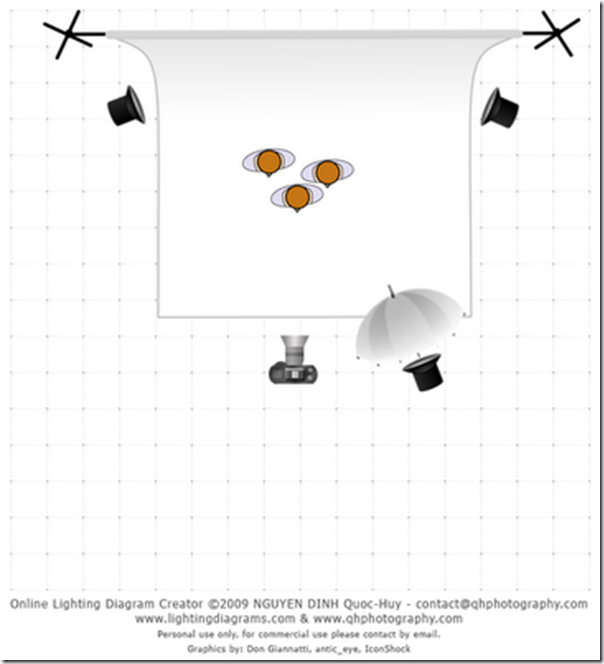 Option 2
For larger groups you can see in the image above, two studio lights are used to evenly light the paper background and either one or two lights are used to light the group.  This is what I used to shoot my family.  Below you will see some of the pre-edited images and you can clearly see the background stand and paper and even some of the studio lights used to light the background.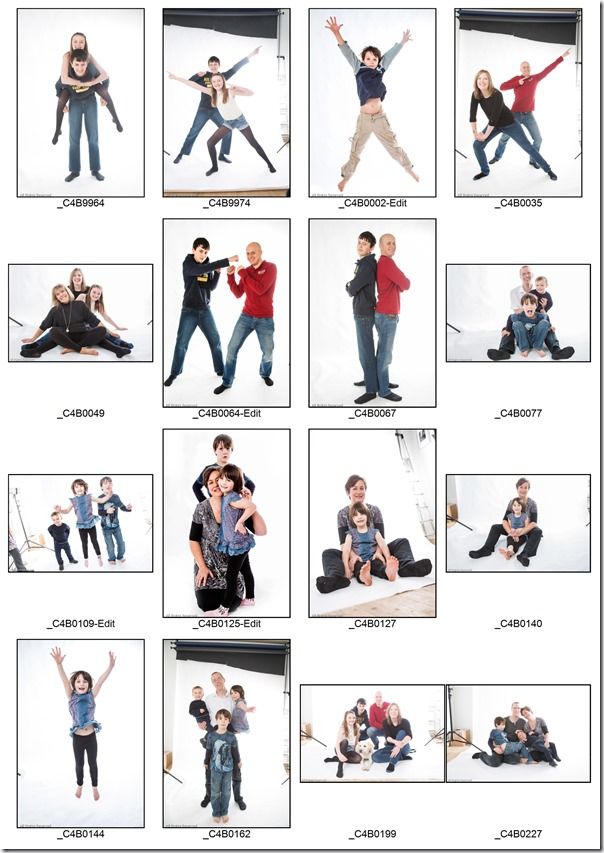 The trickiest thing to manage is to make sure you don't get any light spill from the background lights on your subjects. You either have your subject far enough in front of the background lights so they are not affected, or to screen/mask the lights so no spill falls on them.
It's a long time since I have done any studio portraiture and although I wasn't looking forward to it, I have to admit I thoroughly enjoyed the day.  The kids where great and even my siblings seemed to have a good time.
If you thought studio portraiture was beyond you, why not have a go. All you need is a spare room with white walls, a couple of flash guns and may be a glass of wine!
Stay inspired
Get FREE Photography tips and ideas from our experts in your inbox.