In this article we look at How to Photograph Fireworks. It's that time of year again: time to wrap up warm, and kick up the golden leaves in the park, and indulge in toffee apples and parkin. It's also time to celebrate, in peculiarly English fashion, a (failed) plot of 1605 to assassinate the King - a plot involving a rented cellar under the House of Lords, a man called Guy, and some barrels of gunpowder.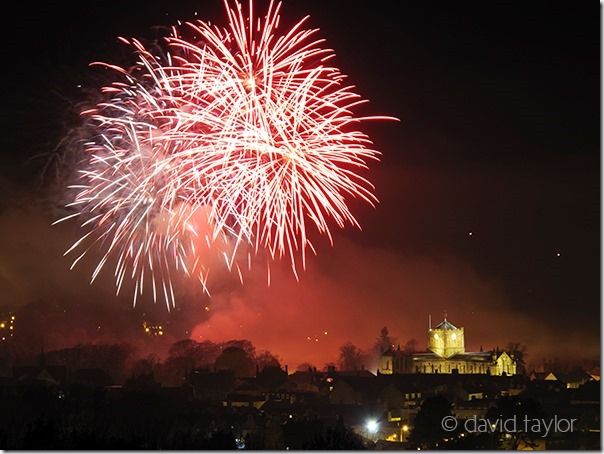 A high viewpoint will allow you to put the firework display in the context of its surroundings. (6 seconds f/4.5 ISO 100)

Yes, it's nearly Bonfire Night, and that means fireworks! For the photographer, fireworks present their own particular delights, as well as their own unique challenges. So, this piece aims to help you get the best out of photographing a firework display.

As with any photography project, preparation is key to your success. Try to visit the location of the display well in advance. If you can do this in the daytime, so much the better, because this will enable you to get a good feel for the location, and for where the fireworks will actually appear.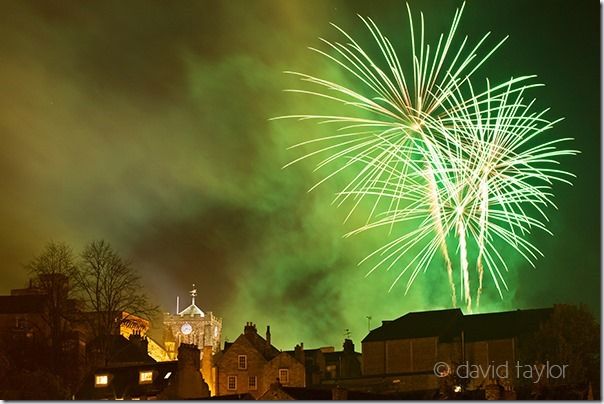 A lower viewpoint will be create a more intimate feel. (8 seconds f/7.1 ISO 200)

Having established where the fireworks will be launched from, move well away. This may be counter-intuitive, but in fact being as close to the action as possible will not allow you to make the best possible shots. Ask yourself where you might get a better view of the fireworks: if you are too close to them, you will be forced, for the most part, to aim your camera up in air. This will be very tiring, and won't give you the most satisfying collection of images you could have hoped for.

Try to think of the bigger picture. What else might your images of the fireworks contain? Silhouetted spectators at the display, perhaps? Or the surrounding countryside, or an attractive old building? And think carefully of where to position yourself with your camera. You might find, for instance, that gaining a little height on the display area, from a hill or a high building, could make for a more exciting viewpoint.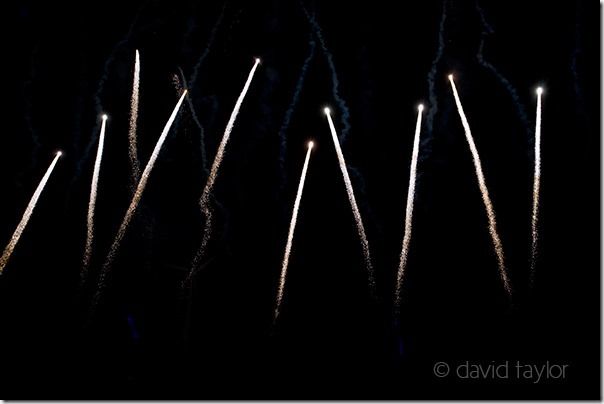 Use the longer end of a zoom lens to create more abstract images. (1/50 f/11 ISO 800)

You should think in practical, as well as creative, terms too, remembering that firework displays can be heavily-populated affairs. Giving a little consideration to where you position yourself will help you avoid having your camera jolted at the crucial moment, or tripping up some unsuspecting soul who is too busy with his toffee apple to notice the leg of your tripod projecting into his path.

And yes, to get the best out of the display, you will need to mount your camera on a tripod. A remote release is particularly useful in this situation, because it allows you to fire the shutter without touching the camera. It also enables you to watch the display properly, rather than having to view it through the camera's viewfinder.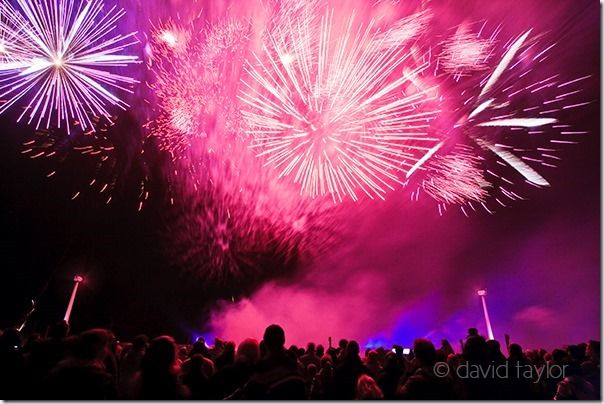 Shooting with a wide-angle lens means being closer to the display and potentially within a crowd. (0.6 seconds f/13 ISO 800)

Lens choice is obviously something very personal, but you will choose more wisely if you consider how the fireworks might behave. For instance, if it is a windy evening, the fireworks will have a tendency to drift, so a wider angle of view could be useful. This will also enable you to capture images of the entire display and its surroundings. For greater variety, you might then wish to zoom in over the course of the display for a tighter, more abstract view of the fireworks.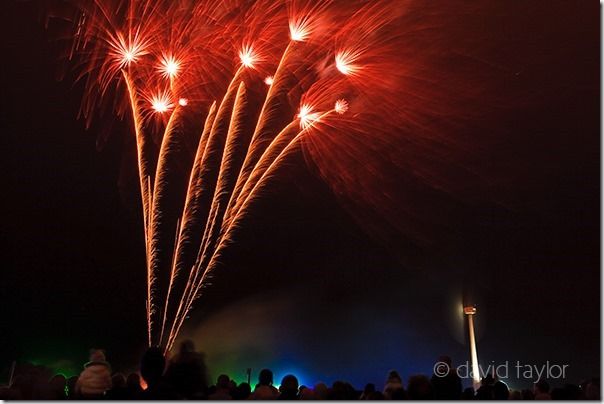 Experiment with white balance, starting with the daylight pre-set first.

If you are photographing a large, organised display, you should be able to rely on a regular stream of fireworks, which will enable you to anticipate when to fire the shutter. The shutter speed you use will depend on the ISO setting, but generally fireworks are more effectively recorded with shutter speeds of a second or longer. So that you don't miss anything, it's a good idea to switch off Long Exposure Noise Reduction. Photographically, there are few things more frustrating than waiting for your camera to process an image before you can continue shooting.

With a little forward planning, and a little thought to the best location and the most suitable equipment to use, you should be able to produce a fitting tribute to Mr Fawkes and his friends, and their 400-year-old legacy!
Stay inspired
Get FREE Photography tips and ideas from our experts in your inbox.