5 Great Tips for Photographing Your Children & Their Pets
Hooray! The weather is getting better in many parts of the world which means it's a perfect time to photograph kids and pets in the garden – or even indoors if it's still rather inclement outside.
Kids and pets are a great pairing for photography as they tend to be spontaneous and great fun, and you can end up with something more meaningful than just a static portrait of them on their own. Think about how fondly you remember the pets from your childhood and you will understand what I mean. So here are some ideas to get you started...
Indoor portraits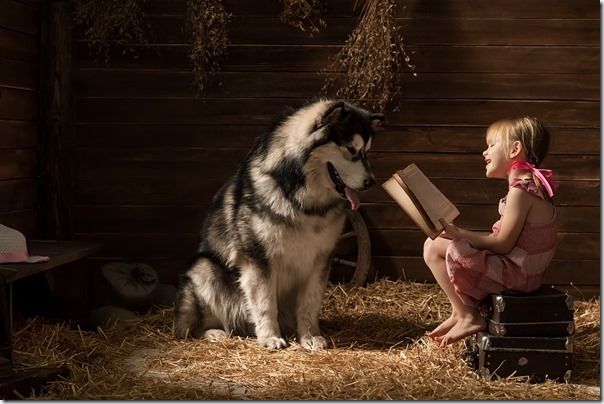 Indoor portraits are fine, but there are few things to bear in mind. First, if you plan to take a portrait of child holding a pet, or cradling it on their lap, try to avoid using full-on flash. The very direct light can give a harsh, amateurish look and you may end up with a weird colour reflecting back from the animal's iris.
Full-on flash is rarely flattering indoors and it can also scare the animal. Rather than using flash, try using a wide aperture on your lens and a higher ISO. If you need to use flash to get extra illumination, try angling your flashgun and bouncing the light off a white or pale coloured wall or ceiling.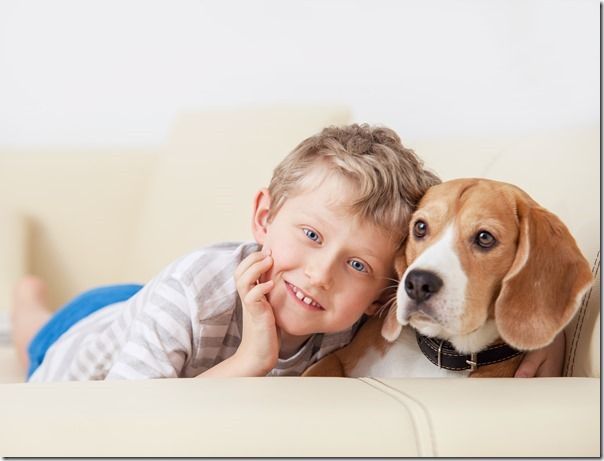 If your walls or ceiling are painted in strong colours, consider a device like a Honl Speed Gobo Barndoor, a white rectangular bounce card that attaches to your flashgun via velcro.
Or set up a softbox or umbrella and shoot off-camera flash through it, but don't be surprised if the child (and pet) lose patience and walk off while you are fiddling with stands and settings! Don't forget to grab a shot of a child and pet sleeping together too – a candid approach can work well here.
Outdoor portraits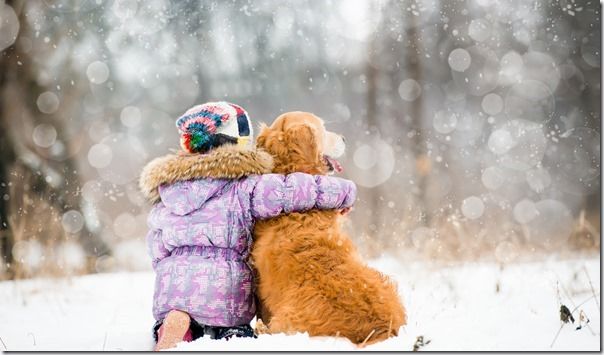 Often outdoor portraits are less hassle and more rewarding as you can make the most of natural light. On a very sunny day, however, watch out for harsh shadows on the faces of the child and animal caused by strong direct sunlight – the dreaded 'racoon effect' where eyes become black holes of shadow.
If repositioning them, or moving them to the shade, doesn't work, use a bit of fill-in flash to lift the shadows – all you need is your camera's pop-up flash.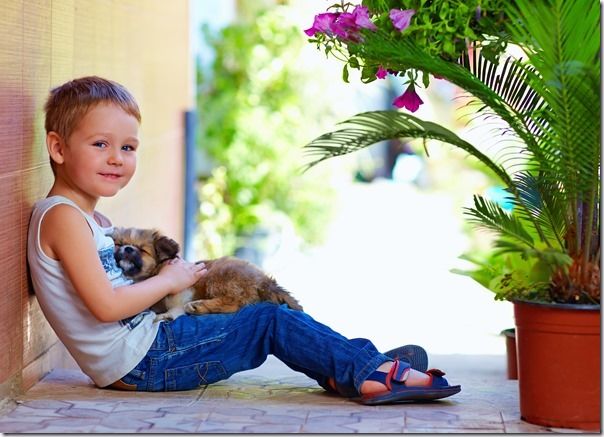 A reflector can serve the same purpose, but make sure it doesn't dazzle your subjects and blow-out the highlights. The silver side is good for getting started, or the white side on a very sunny day. If you use the gold side, watch out that it doesn't add a weird colour cast (always shoot in raw so you can tweak the white balance later).
Action shots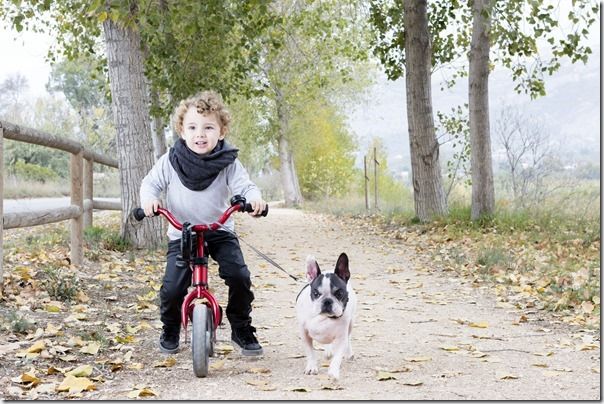 While posed portraits are OK they can look a bit formal for this subject matter, so don't be afraid to shoot kids and pets playing together outside. Encourage your child to run about with a ball or stick, getting the dog to chase it.
You will then need to make sure you are using a high enough shutter speed to capture both subjects playing together. So once the dog or cat starts pelting around you will need to try a speed of 1/1000 sec to prevent them just becoming a blur.
Focussing can be tricky in these situations, so try burst mode to capture an action sequence. Use continuous/AI Servo autofocus too, and try to focus on the eyes of the child rather than the pet.
You may also need to bump up your ISO to get fast enough shutter speeds. Or, go the other direction and try a slower shutter speed to blur the pet's rapid movement, but again, you will need to do your best to keep their eyes and head sharp to avoid them becoming an amorphous smear.
Composition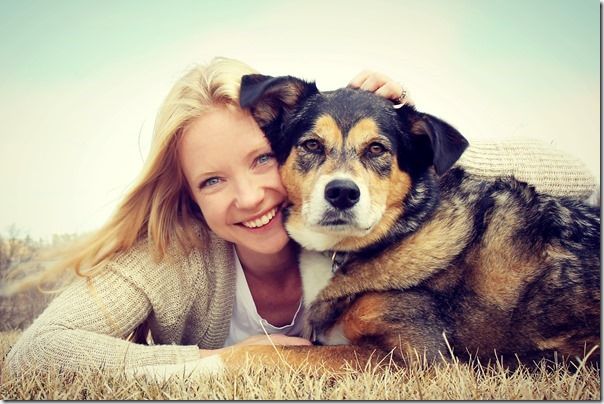 Whether you are shooting indoors or outdoors you want to make sure the viewer's attention is on the main subjects, i.e. the child and pet.
So be careful that no stray people, cars or bits of garden furniture are allowed to appear in the background. Spend a few seconds checking the four corners of the frame, ensuring nothing irrelevant and distracting is allowed in. You may need to reposition yourself, or just bend your knees.
Creative lens effects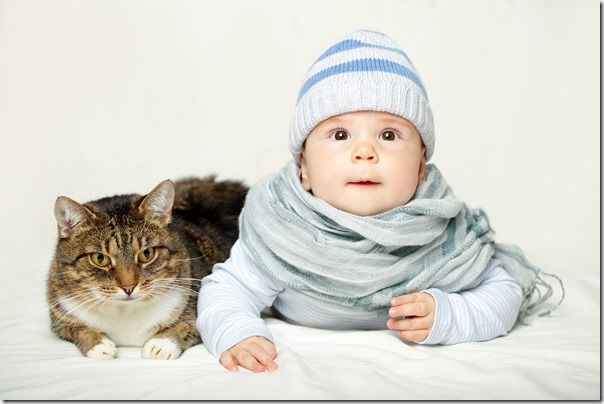 Don't just use a standard portrait lens for this kind of fun and spontaneous photography. A wide angle lens, say 14-24mm, can create some fun distortion if you shoot a child and pet from above or get in close.
A fisheye lens can also create some wacky and eye-catching effects. Using a telephoto lens is OK to help blur out the background, but try and get in close for more intimate shots.
Further Study
How to Photograph Children & Babies
How to Photograph Cats & Dogs
Stay updated
Receive free updates by email including special offers and new courses.