What to Shoot, When? Venice Carnival 31st January to 17th February 2015

January can be a bleak and drab month in Europe but the unique city of Venice comes alive at the end of January with the Venice Carnival. The Carnival is believed to date right back to the early 12th century and it is one of the most photogenic events in the world.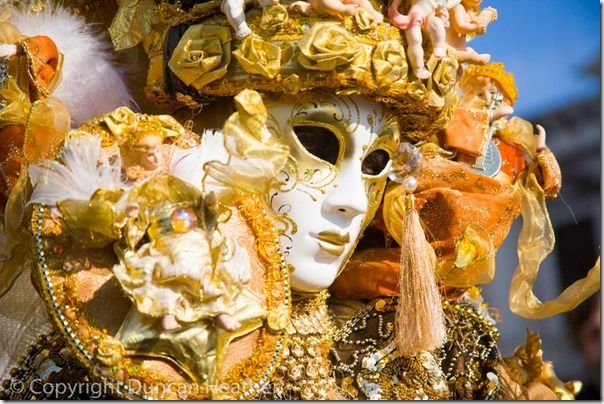 Seriously. Not only is Venice an amazing photo backdrop all year round, but the participants wear gorgeously colourful costumes and are usually happy to be photographed. There will be lots of other photographers there though, so make sure you are prepared before you arrive – here are some tips to get you started.
Click here to see an itinerary of events
1) Work with your subjects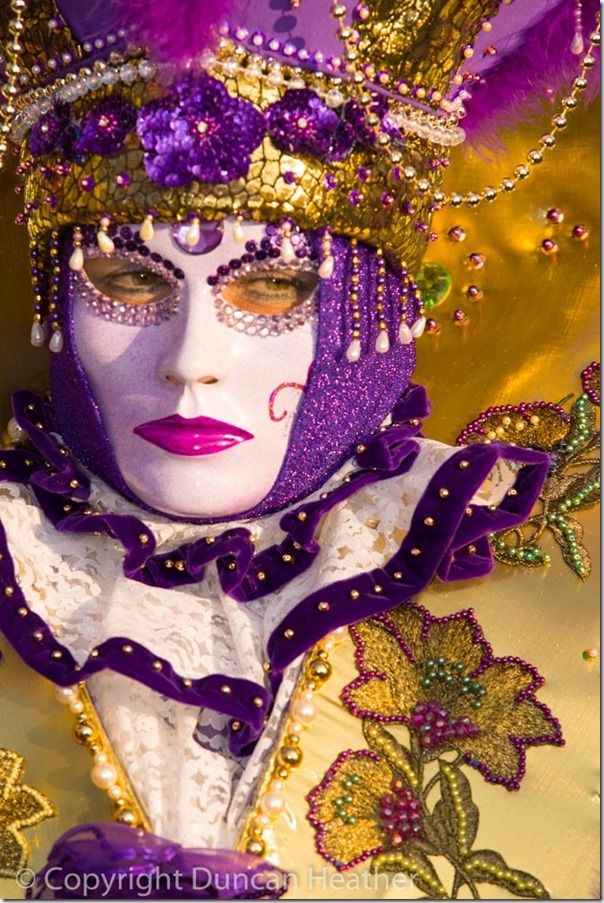 While the participants will be well used to being photographed, you need to give them some direction – politely ask them to stand in better light or against a more pleasing background, for instance.
That said, you shouldn't be bossy or take up too much of their time. Chances are other photographers will be trying to get in on the act too, so you need to work quickly. Try to pre-visualise some shots you would like to take, visiting the locations beforehand to work out good backdrops for your subjects. This will give you an advantage against all the other snappers.
2) Put in the time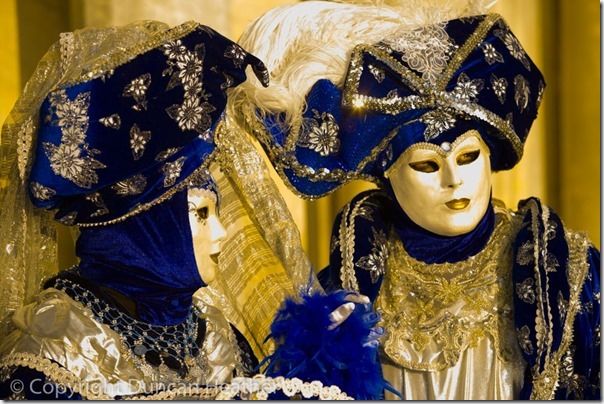 You won't get great shots by just dropping in on the carnival for an hour or so. You need to be patient and possibly return to a part of the city several times to get the best shots. Think about good light, uncluttered backgrounds, capturing groups. Patience is the key to good travel photography.
3) Nail your focussing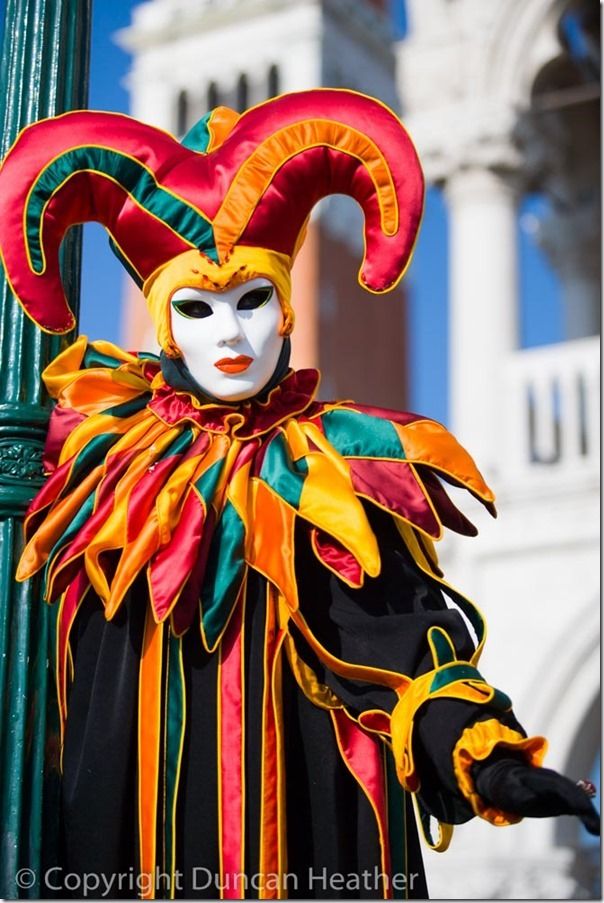 Since this is essentially portrait photography or candid street photography, you need to be sure of getting nice sharp shots. Remember the golden rules of portraits: use a fast prime or zoom lens with a constant wide aperture of at least f/2.8, so you let in lots of light and can easily blur the background.
Focus carefully on the eyes, using single point AF or continuous (AI Servo) AF when subjects are moving. Keep the shutter speed up by selecting higher ISOs if necessary, and keep some interaction going with your subject – don't immediately drop the camera to check the LCD (chimp) as soon as you have taken the shot.
4) Zoom in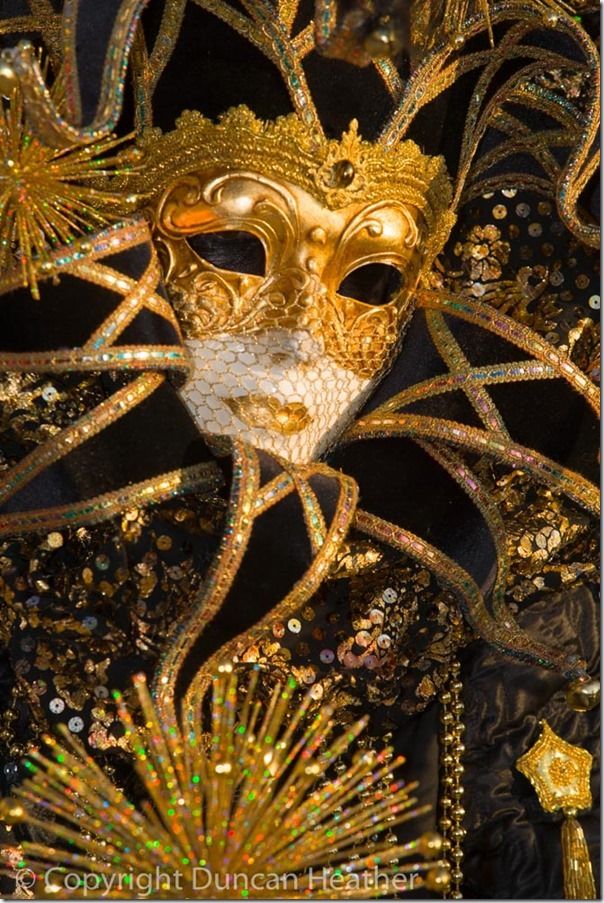 As it can be hard to keep out the modern world and ugly background distractions, considering using a longer telephoto zoom (e.g. 70-300mm) or an all-in-one superzoom. This enables you to isolate your subject, and makes it easy to blur out distractions in the background. You can also shoot subjects that are farther away, but don't use this an excuse for laziness.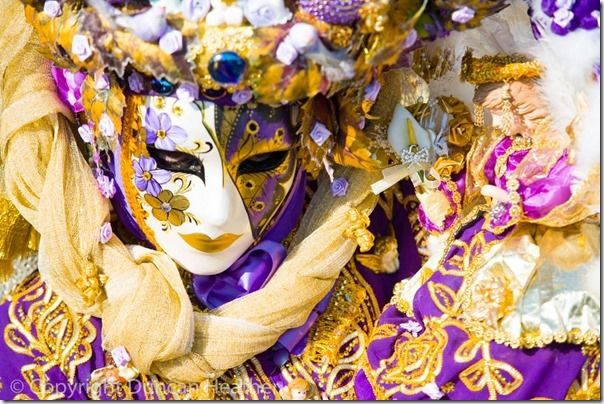 5) Be prepared for bright sunlight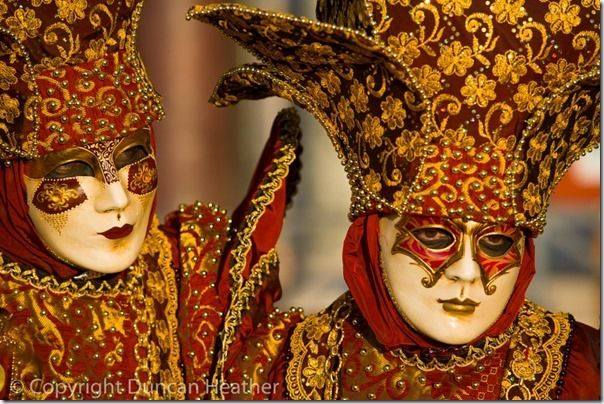 On very sunny days you may need to use fill-in flash to lift shadows on the faces and masks – shoot in aperture priority mode and you may be able to get away by just using your camera's pop up flash.
Another good tip is to take a reflector that you can use one-handed, in order to direct light onto the subject's face. Just be careful you don't dazzle them or give your shots a weird colour cast. Always shoot in raw so you can adjust white balance later in your raw editing software.
Stay updated
Receive free updates by email including special offers and new courses.