Leading Digital Photography School, MyPhotoSchool welcomes Editorial Talent from top photo Magazines
By Geoff Harris •
Editor of Digital Camera Magazine, Geoff Harris, is the latest in a string of high profile journalists, authors & photographers to join Premium Digital Photography School,
MyPhotoSchool
London, UK, April 3rd 2014 Editor Geoff Harris, former Editor of best-selling photography title Digital Camera Magazine, has joined MyPhotoSchool today as their Chief Blogger and Commercial Lead.  MyPhotoSchool (www.my-photo-school.com)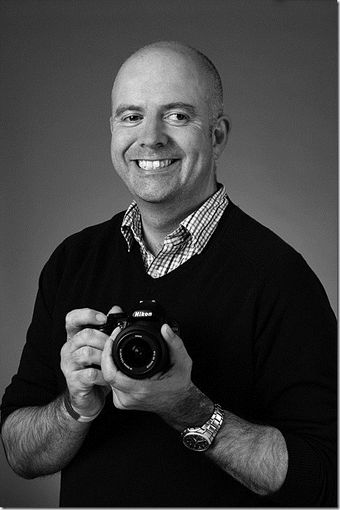 is part of MyOnlineSchools Ltd, a rapidly expanding internet group of online only schools for vocational & hobby subjects.  MyPhotoSchool and its sister school MyGardenSchool, two of the world's first virtual live vocational schools, and are fast attracting the best authors and journalists in their respective industries who are turning their skills to online tutoring and writing.




Founder Duncan Heather commented:  "We're delighted to welcome Geoff to the team.  He joins our other high profile writers and authors including Heather Angel (former president of The Royal Photographic Society), Michael Freeman (Leading Photography Author), Keith Wilson (Editor Landscape Photography Magazine) and dozens of other authors and journalists who are blazing a trail in providing first class digital teaching and editorial content.  Heather explained:  "We're scaling our online photography school rapidly over the next couple of years and needed someone who had vast experience editorially as well as the ability to grow with us in the digital environment.  We're experiencing demand from our students across the world for the very latest photography content.  We were inundated with strong applicants for our Chief Blogger role via LinkedIn where we advertised the post.  Many were from the publishing industry, but Geoff was a clear lead in terms of both editorial and commercial skills for MyPhotoSchool. "




Geoff is an award-winning photography journalist, who launched some of the UK's first digital photography magazines in the late 90s. He's recently enjoyed a highly successful period as editor of Digital Camera, which became Britain's best-selling photography magazine under his leadership.  Digital Camera was also named Print Product of the Year at the 2013 British Media Awards and its digital edition is an international best seller. "I'm really excited to be joining MyPhotoSchool as Chief Blogger," says Geoff. "I've been very impressed by the excellent online photography courses on offer, and I'm looking forward to developing the site's editorial content.  Being given this opportunity to interact with MyPhotoSchool's fast-growing community of enthusiast photographers is a real honour." Geoff is also a published and exhibited travel photographer in his own right, and a member of the Royal Photographic Society.




MyPhotoSchool Founder, Elspeth Briscoe (former eBay & Skype director) continued:  "It's great to be able to welcome leading print journalists and authors such as Geoff and Michael Freeman to MyPhotoSchool. With such talent coming on board, we're set to be a big part of the digital revolution in the photography industry.  We're already finding that our online photography school is giving our students education in way that has never been done before in the offline world.  This was expressed most eloquently recently by one of our students who took the online photography course in composition by photography author, Tony Worobiec:"




Student, Francis Merritt, Surrey, UK "I have found the composition course superb; far better even than I had hoped. I have read (or started to read) countless photography books over the years, but this course has honestly done more for my skills and enthusiasm than any book. The clear structure, the assignments and the feedback have given a sense of purpose and direction which reading a book on its own cannot give, and Tony Worobiec's comments and guidance have been invaluable - succinct and to the point. I have just booked up for the Colour course, and would also like to take Tony's Low Light course."  Merritt describes himself as a "Keen amateur photographer for many years, main interests being Landscape and Macro. Current kit: Nikon D7000, 12-24, 16-85,85 macro and two manual, ais lenses; 80-200 and 28mm f2.8".




About MyPhotoSchool





MyPhotoSchool Ltd is a global online photography classroom. Whether you are a novice, a hobbyist or an aspiring professional, MyPhotoSchool has an online photography course to inspire you. At MyPhotoSchool, world class photographers can teach you everything there is to know about photography: virtually. From back yard to big game photography; from black and white photography to discovering colour; from low light to understanding light, as well as how to take beautiful baby, wonderful wedding, perfect puppy and fantastic flower photos. For more information, please go to www.my-photo-school.com




 

For Further Press Information Contact: Elspeth Briscoe at MyPhotoSchool, Tel: 07884267306, elspeth@my-photo-school.com
Stay inspired
Get FREE Photography tips and ideas from our experts in your inbox.