Powerful New Fujifilm X-T10 - First Look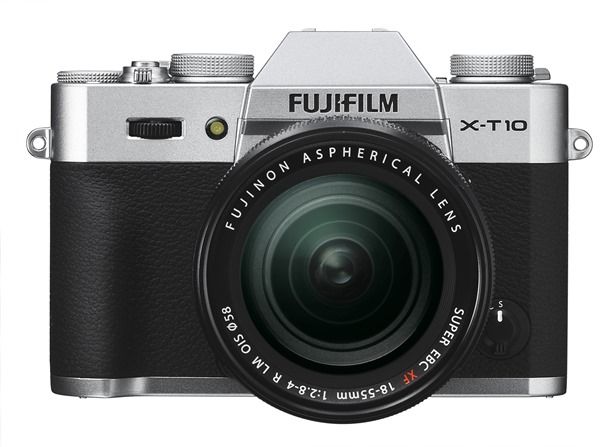 If you are looking for a compact system camera (CSC), possibly as a main camera to take on your summer travels, or as a smaller back-up for your SLR, Fujifilm's new X-T10 could be ideal.
The company's X series of CSC was very well received, and the new X-T10 builds on the virtues of its predecessor, the X-T1, but at a lower price.
The X-T10 has a 16.3MP APS-C X-Trans CMOS II sensor and EXR Processor II, with phase-detection AF built in. It also has a similar magnesium-alloy body to the X-T1 but it lacks weather sealing.
AF improvements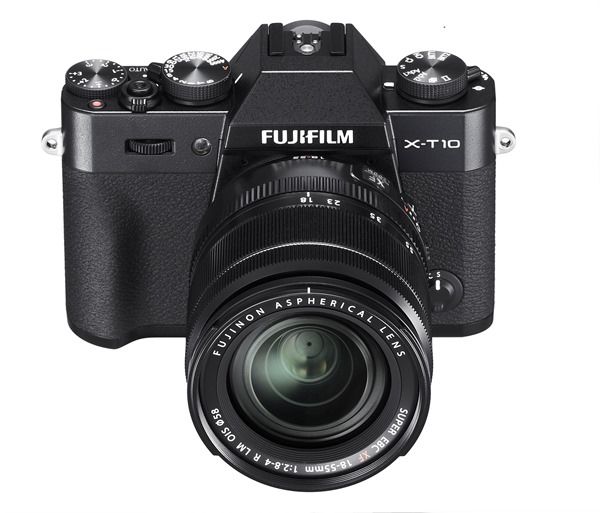 These AF improvements are amongst the major selling points of the X-T10.
Fujifilm claims the camera's new AF system is faster and more comprehensive than previous models. It offers three modes, Single, Zone and Wide/Tracking.
The new Zone system offers 3×3, 5×3 and 5×5 patterns for tracking moving subjects, while the Wide/Tracking (also new) option combines the Wide option in the single point (AF-S) mode and the predictive tracking option in the continuous (AF-C) mode.
When AF-S is activated, the camera has no less than 49 AF points, which climbs to 77 points when the Zone and Wide/Tracking modes are used.
There's also an Auto Macro function, which, Fujifilm claims, enables the camera to automatically switch to its macro setting whilst maintaining focusing speed.
Handing tweaks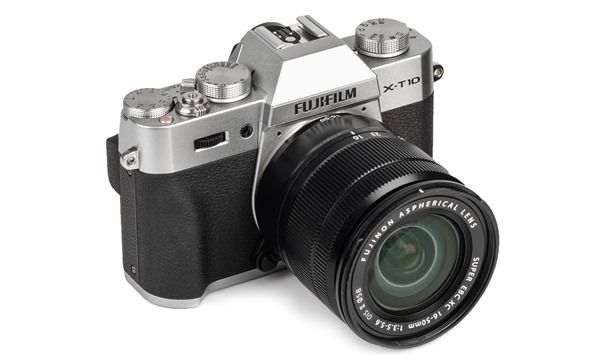 The interface and ergonomics have been looked at too. An Auto Lever enables the user to quickly switch back to Auto mode from from Aperture Priority, Shutter Priority or Manual mode; I'm not sure why any experienced photographer would want to do this, but I suppose it comes in useful if you hand the camera to a total newbie or a kid.
Rather more interesting is the ability to capture multiple exposures and the inclusion of an intervalomoter for creating time-lapse videos.
If you need to focus manually, focus peaking is also provided to help you keep everything sharp. Eight Advanced filters, from Toy Camera and Miniature to Partial Color and Pop Color are included, along with Fujifilm's Film Simulation modes.
These work OK if you are in a hurry, but lack the sophistication and flexibility of the best film-emulation presets for Lightroom.
Keen price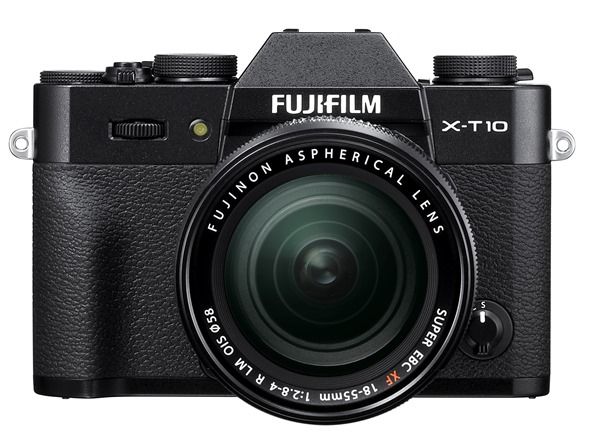 The viewfinder is a 2.36 million dot OLED EVF that is slightly smaller than the X-T1's, and the LCD has slightly lower resolution, but it's hardly noticeable.
The X-T10 does have a pop-up flash, however, useful for fill-in flash on very sunny days. The new camera is also lighter than the X-T1, making it an even more compact CSC.
Generally, however, the layout is very similar to that of the X-T1, with three sturdy control dials on top and lots of custom function buttons. There's also built-in WiFi, full HD video recording and more useful extras.
So the X-T10 has a lot going for it, and that's before we mention the price. The X-T10 body only costs a very reasonable £499 or $800, which rises to £599 or $900 with the XC16-50mm kit lens, and £799.00 or $1100 with 18-55mm kit lens. Tempting!
Click here to Buy
Stay inspired
Get FREE Photography tips and ideas from our experts in your inbox.