Olympus OM-D E-M5 MkII Review: First Impressions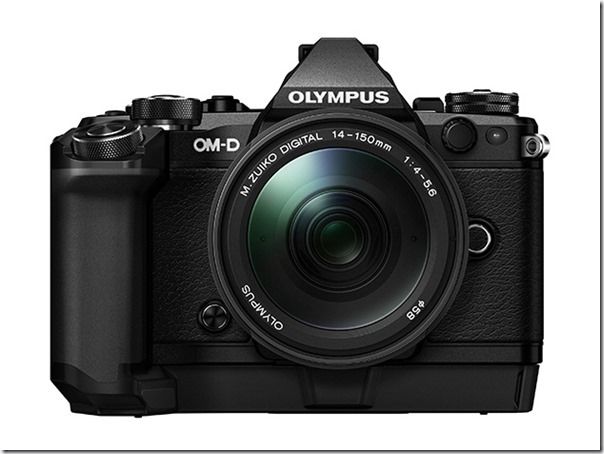 The Olympus OM-D E-M5 raised the bar for compact system cameras when it was released back in 2012, being a digital 'reimagining' of the classic Olympus OM 35mm SLR.

The OM-D was aimed at pros as well as well-heeled amateurs, and although Olympus hasn't been able persuade a large number of leading pros to trade in their SLRs, it's got some big names on-board. The company has now announced the E-M5 Mark II.

Although full frame, large resolution sensors are becoming increasingly standard at this end of the market, Olympus is sticking with the 16Mp Four Thirds sensor as found on its predecessor.

While this may seem a risky strategy in an increasingly full-frame future, Olympus claims the Mark II can combine eight shots into one, and using the sensor-shift image stabilisation (IS), will deliver a "40Mp image with breathtaking levels of detail and radiance."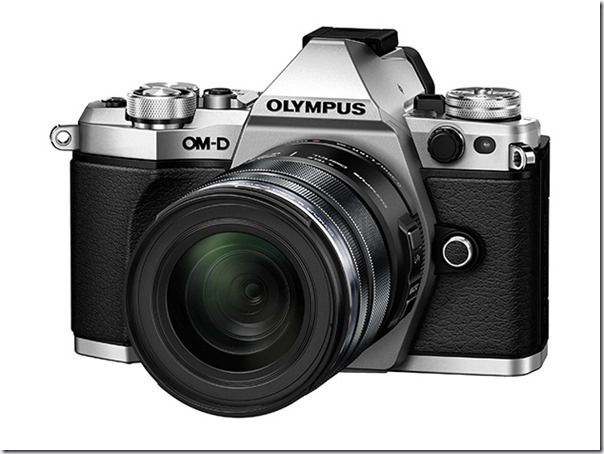 The camera lacks 4k video recording capabilities too, which again is slightly risky considering how active rivals like Panasonic have been in this area. The good news, however is the new E-M5 claims to have the world's most powerful image stabilisation.

We're talking about a leeway of 5 stops of shutter speed. If true, this is will revolutionize handheld shooting. I own the original E-M5 and you can certainly go as slow as 1/15 second for motion blur images while keeping the background impressively sharp.

The Mark II also has a new image processor, the TruePic VII – I say new but it's borrowed from the flagship OM-D E-M1. This facilitates an ISO range of 200-25600, and there is now an extended ISO 100 option.

The new camera is fast and quiet, too. Shutter speed has been increased to 1/8000 sec and there is also a fully electronic silent shutter. Other tweaks include 'freeze-proof' weather sealing and a headphone socket on the grip.

Of course, the camera body is only one part of the appeal of the OM-D system and there is also a very wide range of sharp, competitively priced lenses available, from Olympus, Panasonic and third-party makers like Sigma.

Several exciting new lenses are currently under development including an 8mm f/1.8 fisheye aimed at pros, and a new 7-14mm f/2.8 zoom.  So will this new OM-D be enough to see off Fujifilm, Panasonic and other rivals? It's certainly true that the OM-D series has a loyal and growing following, but I worry that Olympus has missed a trick by not shoe-horning in 4k video.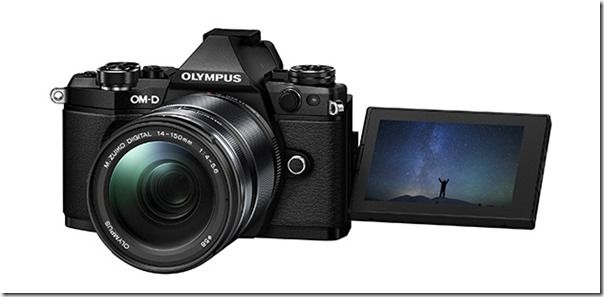 Their argument is that it's not a priority for many of their high-end enthusiast or pro customers, but I wager it will be soon. Awareness of 4k is growing, and many people will want to be sure their camera is as 'future proof' as possible when paying this kind of money for a compact system device.

The improved image stabilisation is certainly useful too, but probably most useful for street and documentary photographers who really don't want to use a tripod.

For landscape and wildlife shooters who are already quite used to having to employ tripods or monopods, I can't see them trading in their SLRs just for this feature. Meanwhile the AF system is still not as fast as responsive as found on similarly priced SLRs, which will deter sports photographers (another possible beneficiary of the improved IS).

Still, the EM-5 Mark II is a very attractive system camera, and the lens system alone should at least make you want to try it out. The new camera comes out later this month and will sell for £899.99 body only or £1,249.99 with the new 14-150mm f/4-5.6 II lens.
Stay inspired
Get FREE Photography tips and ideas from our experts in your inbox.