Weekend Assignment: Photographing Reflections
By Geoff Harris •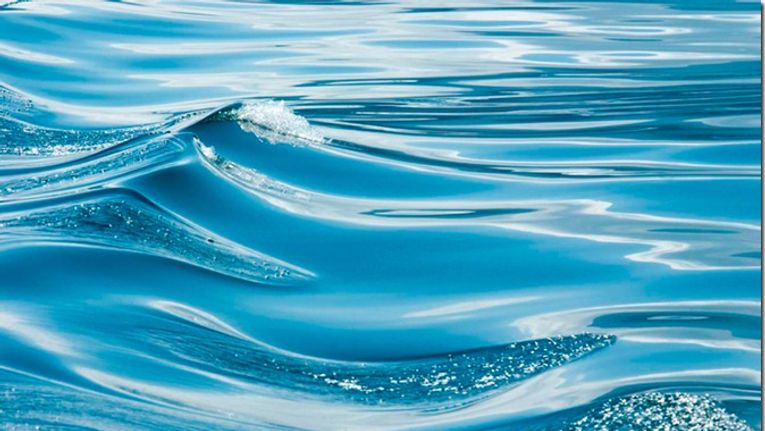 Weekend Assignment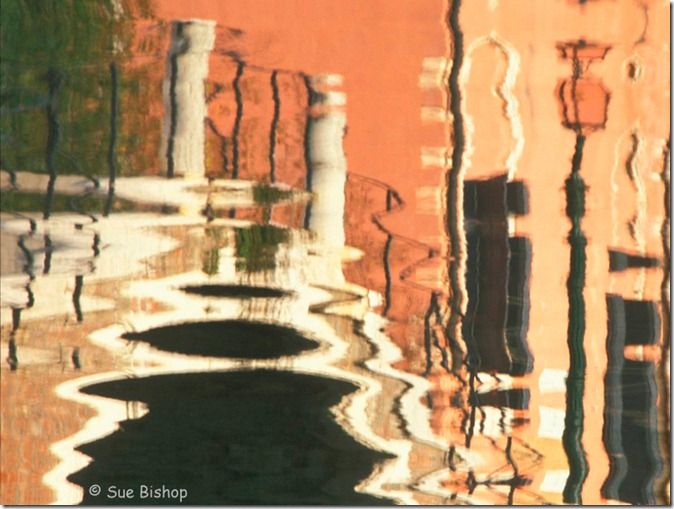 Maybe it's all the rain we've been having, but today I've been thinking about photographing water, and in particular, reflections.  There's nothing better than seeing a stunning mountain landscape reflected in mirror-still water, which seems to more than double the impact of the scene.

But photographs of smaller, more intimate reflections can work just as well, so you don't always need to be out in a beautiful wild landscape to find good reflection photos.

Also, although in the case of the mountain we might hope for perfectly calm, still water, in other cases water with ripples can work just as well.  You just need to make sure you use a shutter speed fast enough to freeze the pattern in the reflection.  (I also love using long shutter speeds to blur the water – but that's for another blog!).

There's no magic formula for how fast the shutter speed should be, as it all depends on how fast the water is moving and how bright the light is, so take a few shots and then review them to see whether you need a faster shutter speed.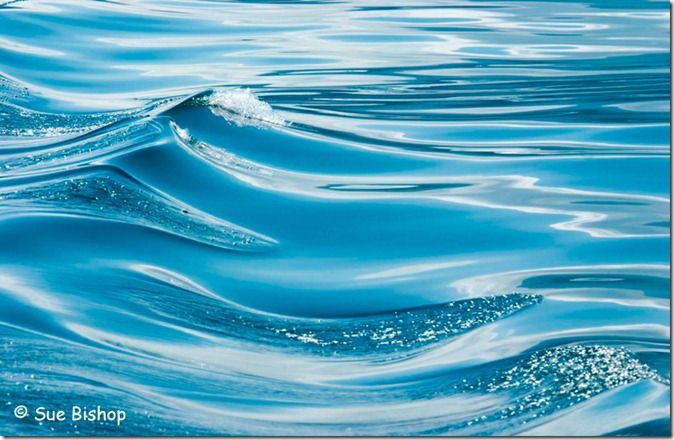 I took this photo from the back of a moving boat.  The sky was blue with both grey and white clouds, and these colours were reflecting in the moving water of the wake, making continually changing patterns.

The wave movement was quite fast, so in this case I used a shutter speed of 1/320 sec and an aperture of f11.  I had only recently changed from film to digital when I took this, and it certainly made me realise the benefits of digital, as I stood on a moving boat photographing moving water, and hoping that one or two of my 50 or so shots would work!

If I find a small scene reflected in water, I often like to photograph the reflection without including any of the reflected object, (see top Image) and then turn the image the other way up – this can create an impressionistic version of the original scene.

I liked the colours of the bridge, the lamp and the wall in this little Venice backstreet, but the "straight" view didn't excite me nearly as much as the reflection in the canal below did – so I photographed just the reflection, and then flipped the photo vertically.  Because the water was moving, the reflection was continually changing, so I took lots of photos and then chose the one which I felt worked best.

So this weekend, come rain or shine go find some water and shoot some reflections.  It could be a river or lake, or just a simple puddle.  Experiment taking photos in both daylight and at night then upload them to our Monthly Photo Competition

If you would like to know more about photograph, you might be interested in one of our 4 week online interactive courses.  Keith Wilson Founding editor of Outdoor photography and Black & White photography Magazines has got a great course on Travel and City Break Photography or maybe consider  David Gibson's Street Photography Course