How to Photograph Hot Air Balloons & Planes.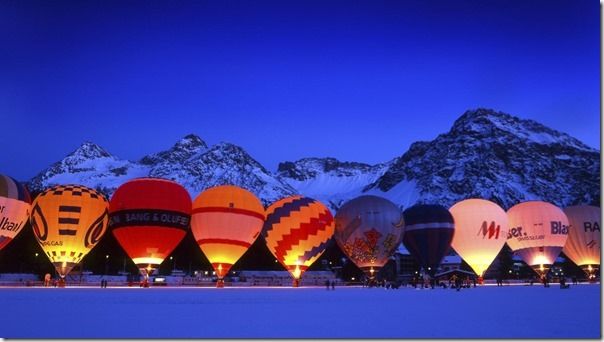 In Europe and other parts of the western hemisphere you often get the chance to photograph balloon festivals on long summer evenings.
Actually you can photograph the balloons at any time of the day, but they tend to look better early in the morning or around dusk and the light is better – less strong sunlight, blanched out skies and hard shadows. Here's a quick guide to capturing interesting and attractive aerial objects in their full glory...
Hot air balloons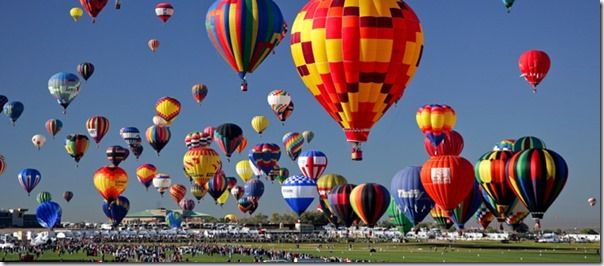 At its most basic level, hot air balloon photography needs a long lens, at least a 70-200mm, in order to get close enough to capture detail. Make sure you focus on the balloon itself, particularly if it has a logo or bright colours, as you will struggle to pick out much detail in the basket.
Try to time it so the burner is in action, as this can yield more dramatic results. Use continuous or AI Servo autofocus, which should be fine, as balloons don't move that fast. Choose a narrower aperture too, to ensure more depth of field (front to back sharpness).
The other approach is to use a wider angle lens and try to capture the balloon within a greater expanse of sky; this usually works better if there are several balloons airborne, and they are passing over some kind of interesting landmark, such as a bridge or notable buildings. A balloon against a plain blue or grey sky can look dull.
Taking off and landing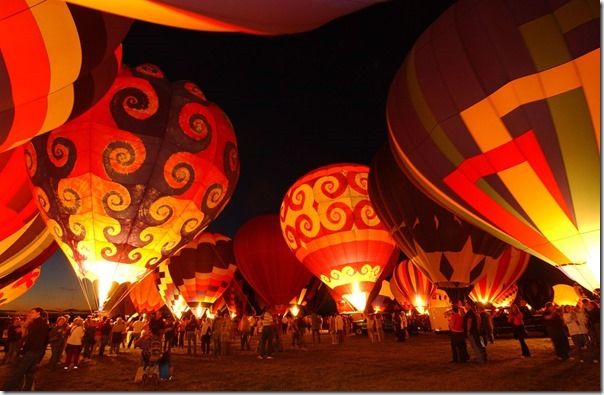 If you can get close to a balloon taking off, it can look amazing, particularly at dusk. Even with the burner firing you may need to select a higher ISO to compensate for there being less light, however. Don't forget to get lots of shots of the ground crew working to get the balloon aloft, but obviously don't get in their way or put yourself at danger. So again, a longer lens will come in useful.
Composition tips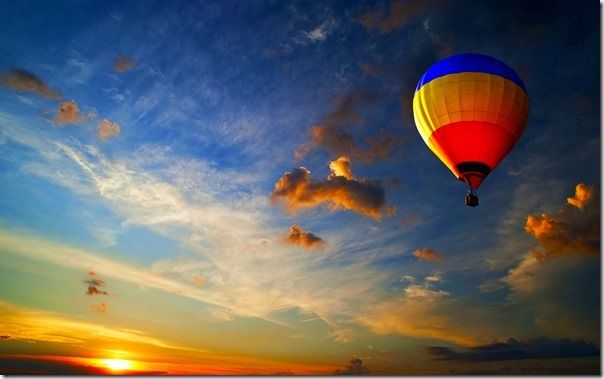 As mentioned, a single balloon against a boring sky is only so interesting. So try to capture one at sunrise or sunset and bring in tried-and-tested compositional devices such as the rule of thirds – place your balloons over towards of the edges of the frame.
If you are under a balloon as it takes off or is about to land, don't feel you need to use a very wide-angle lens to get everything in; cropping off the top part of the balloon is fine, as it's obvious to the viewer what is happening. If you get chance to shoot from the basket of a balloon, it can look fantastic, especially during a balloon festival.
Space is cramped and health and safety paramount, so tripods are usually out of the question; instead, turn on image stabilisation on your lens or vibration reduction on your camera, to ensure sharp shots. Higher shutter speeds will also be needed, or higher ISOs, along with careful focussing.
Photographing aeroplanes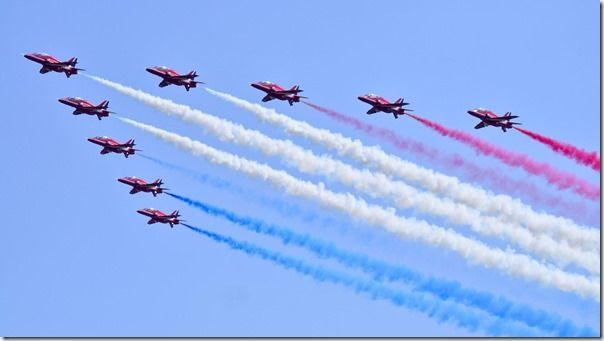 As well as balloons, summer brings out lots of light aircraft, and you may be lucky enough to see some vintage craft. The key with aeroplane photography is again to use a long lens, and focus carefully using continuous mode. Select a narrower aperture (e.g. f/8) for a longer depth of field, and use Aperture Priority, rather than Manual, if the light is changing.
As for shutter speed, around 1/100 to 1/500 sec will convey some blur in the propellers, while keeping the rest of the plane sharp. Try panning as the aircraft takes off or lands too – the classic technique is to 'pan' or follow the aircraft as it moves by swivelling from your hips, selecting a shutter speed of between 1/160 to 1/100 sec, depending on how fast the craft is moving.
You can either pre focus manually on a spot in front of which the plane will pass, or fire away in burst mode, again using continuous focus. The key is to keep the plane sharp while blurring the background, to convey speed.
Planes on the ground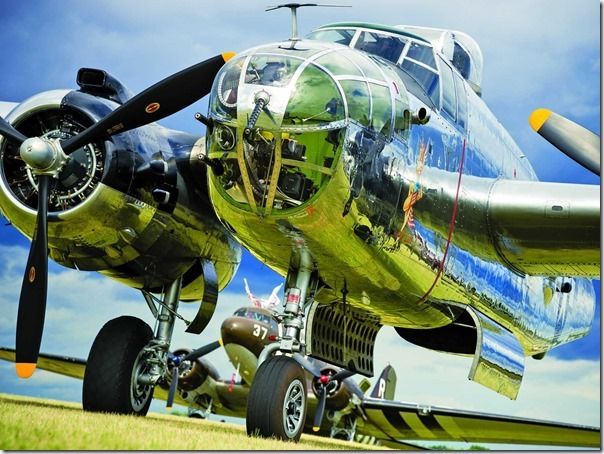 Often you can get more interesting shots of novelty planes on the runway. This will be much easier at an air show or aviation museum event.
A wide angle lens will capture the whole craft and can creative some interesting distortion effects, or use a classic portrait lens (50mm or 85mm) to get some cool portraits of the pilot sitting in the cockpit or aircrew. Don't forget the interesting decals and decoration on the plane, including roundels on the wings.
If you are shooting an aviation display at an air show, you will definitely need a long telephoto lens to avoid the planes being more than just specks in the sky. Make sure you don't underexpose, too, so consider going a stop over if necessary. Fixing underexposure can increase noise and reduce sharpness. Finally, watch the light; vintage planes against a brooding sky, with the sun going in and out of clouds, can look more interesting than just shooting them against a plain blue sky.
Stay updated
Receive free updates by email including special offers and new courses.