PRESS RELEASE: MYPHOTOSCHOOL WINS GOOD WEB GUIDE AWARD
By Geoff Harris •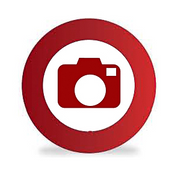 MyPhotoSchool wins Good Web Guide Education Award 2014
My-Photo-School.com, the world's most acclaimed virtual photography school, has won the Good Web Guide Education Award 2014.
In a ceremony that took place at the Royal Institution of Great Britain in London last night, MyPhotoSchool were awarded this prestigious accolade after being 2013 finalists. The Good Web Guide and judges look for sites that are "original, engaging and give user experience second to none", and MyPhotoSchool are proud to have been awarded amongst other such highly regarded websites.
Daniel Priestley, Co-Founder of Entrevo and Judge for the Good Web Guide Awards says: "A professional website offering clarity and usability. Excellent use of social media and sharing capability."
MyPhotoSchool is the only photography edtech website in the world to offer weekly virtual lessons, tutorial assignments, personal feedback and 1-2-1 critiques with some of the world's most acclaimed photographers. The unique online photography website aims to help unlock 'hidden creativity' and for students globally to become the best photographers they can be.
MyPhotoSchool tutors are world-leading authorities in their specialist field and teach on trend and elite photography courses. Students value the convenience of online learning and the more in-depth, interactive experience that MyPhotoSchool offers.
Elspeth Briscoe, Director of MyPhotoSchool says: "We work hard to ensure MyPhotoSchool students get the best possible edtech photography experience and we are delighted this has been recognised by the GoodWebGuide Awards. MyPhotoSchool is the future of premium e-learning technology and we continue to strive to be THE best photography education website."
MyPhotoSchool is part of the MyOnlineSchool community. The leading photography e-learning website went live in 2011 and is privately owned by Elspeth Briscoe and Duncan Heather. Since it's conception, MyPhotoSchool has kept thousands of new and returning students engaged with creative and personal online photography courses. They have ensured they are ahead of the game by increasing site functionality; partnering with websites such as Mumsnet and The Telegraph and working with global leading photographers including award winning photographer Geoff Harris and Michael Freeman - one of Amazon's top selling photography authors.
At the end of this year MyPhotoSchool is also excited to be launching an entirely new 'responsive design' site, and some exciting new courses coming in 2015.
- ENDS -
Notes to Editors
Elspeth Briscoe spent 15 years working in strategy & marketing developing some of the world's most successful internet companies. She was one of the first 30 at eBay. She is a qualified landscape designer, member of GMG, winner of International Garden Photographer of the Year & enthusiastic blogger. Duncan Heather is the director of Oxford College of Garden Design. Over a 20 year career, he has won many awards for his innovative design.
Stay inspired
Get FREE Photography tips and ideas from our experts in your inbox.