Pro Photo Websites: 5 Design Mistakes To Avoid
By Geoff Harris •
How to Build a Photography Website That Works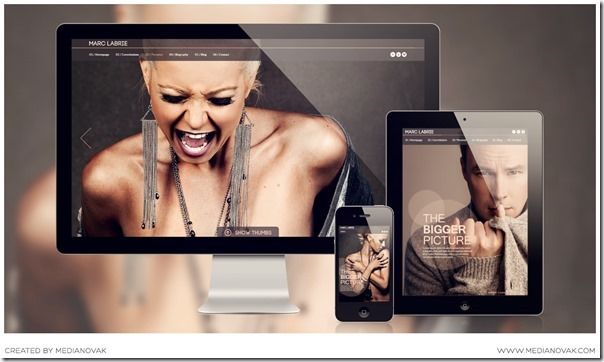 For supposedly visual people, it's surprising how many photographers massively fail when it comes to designing their websites. Now, websites have been around for over 20 years, so there is no excuse for this any more, particularly if you run a photography business.
The good news is that you don't need to be an expert in coding or pay big bucks to employ some whizz-kid designer; often it's just about following a few simple rules. Here are some of the biggest 'rookie errors' to avoid and rectify to give your site every chance of attracting (and keeping) visitors.
1) Using a 'click here to enter' page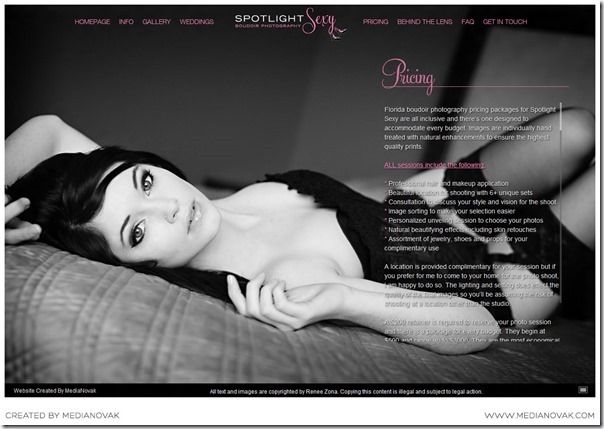 This page is utterly pointless in 2015. It makes it seem as if you are a bit suspicious and somehow want to 'vet' your visitors. If they have come to your page by accident, they will quickly realise it and leave.
Having these pointless preliminary pages is like putting an extra fence around your house – not particularly welcoming.
2) Not making the site mobile-friendly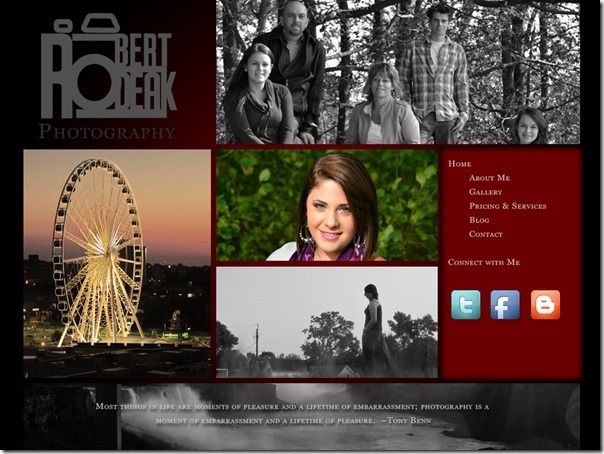 More and more websites are now viewed on smartphones and tablets so it's crucial your site loads well on mobile devices.
You may need to get some help with this if you have an older site; an alternative is to use a template-based site building system, based on WordPress (try ProPhoto templates).
Or, try SmugMug or a similar platform. They will normally optimise your site for mobile automatically. Another useful template-based site creation service for photographers is Foliopic; although the templates can feel a bit restrictive, it's efficient and reasonably cheap, with good customer support.

3) Not making it clear what the site is about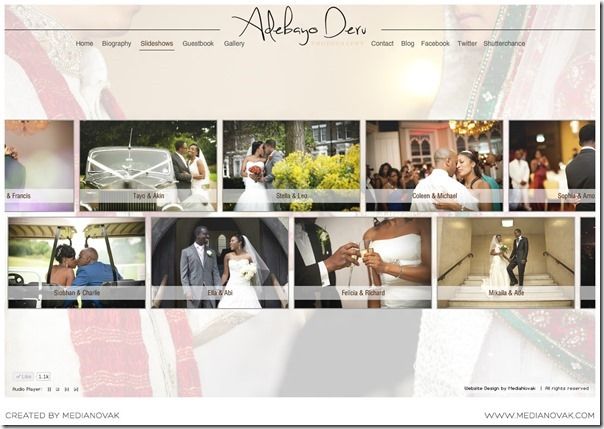 I used to work on magazines and I well remember a famous magazine editor once telling us on a training course that covers have to "appeal to a moron in a hurry."
Harsh, but true, and it's the same with websites. It needs to be pretty clear from the landing page what your site is about, what services you provide, and what you offer that the competitors don't.
Since you are a photographer you need to hit visitors with a great image from the get-go, and keep the text to the minimum. You also need to proof-read the text carefully for grammar howlers and spelling mistakes, as they undermine confidence in the professionalism of your operation.
It goes without saying that you then need a slick gallery that shows your best work. Again, a WordPress template system such as ProPhoto makes this very easy.
4) Making it hard for people to get in contact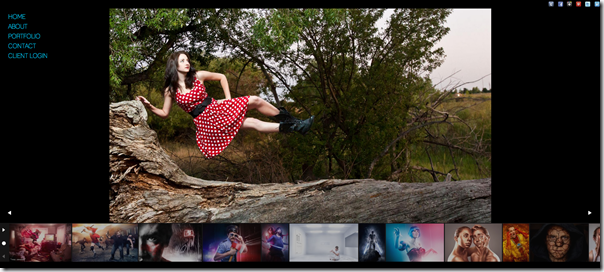 It's amazing how many photographers make it tough for people to get in touch. Just having an online contact form that people have to fill out is not at all visitor-friendly. Yes, you may keep spam down but you may also be losing business.
Some people won't make the effort to fill out the form, while others will wonder if you will ever reply. Make sure you include an email and phone number too – if you are worried about marketing calls bunging up your main office line, set up a special number.
In 2015 there are better ways to weed out spam than relying on online contact forms, so speak to your web host for advice.
5) Building the site and ignoring it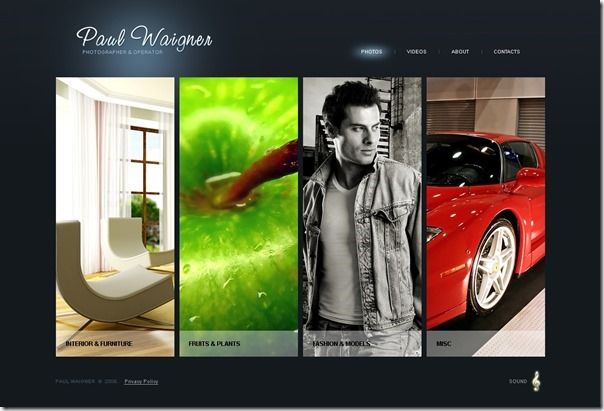 It's important the contact details and prices on your site are updated, but content is king in 2015 so you also need to keep putting material on there. Keep adding new images, obviously, but make sure you have a blog too. Google likes to see sites regularly updated with content, so it will help with SEO and search rankings.
Linking your blog to your social media pages is a great way to keep in touch with customers and attract new ones.
The days of a simple, static 'shop window' site are long gone – and even shop windows get updated with fresh displays on a regular basis.
Stay inspired
Get FREE Photography tips and ideas from our experts in your inbox.