It's been pouring with rain all day.  Pretty much all week, actually.  And just as I sat down to write this blog, the sky went black, thunder and lightning cracked and flashed, and it hailed – huge hailstones hurtling down and bouncing off the ground with the force of their impact.  Speeding lumps of ice and fragile spring blossoms don't mix too well - somehow I don't think I'm going to be taking any flower photos outside for another few days now.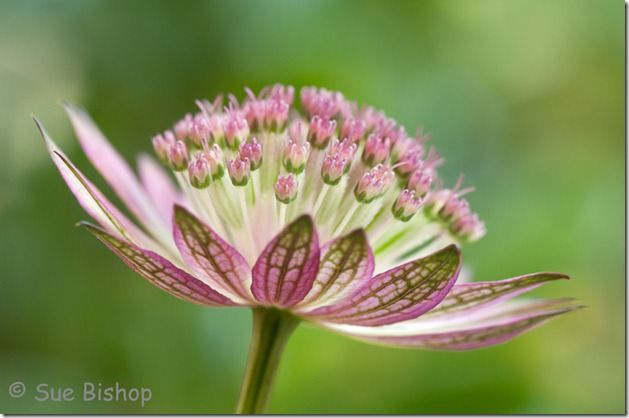 I will have to take consolation from the fact that flower photography, unlike some other genres such as landscape or travel photography, can also be done inside - window light can provide a lovely gentle illumination for delicate flowers.  If you're using the light from one window, it can help to position a reflector on the other side of your subject to bounce a little light back into it.  Or a conservatory can provide a good even light on an overcast day.

Remember to set your white balance to Cloudy, as this will help to prevent a cold, blue cast in your photographs.  If you forget to set the white balance, then adding a little red in photoshop afterwards will have the same effect.

The main difficulty with photographing flowers indoors is finding a good background for the flowers.  If you're going in really close and filling the frame with just part of your flower, then the background won't be an issue; but if you're including the whole flower in your image, then inevitably there will be some background around it. If you have other foliage plants which you can position a little way behind your subject, they can make a nice natural backdrop if they are thrown out of focus.  Another option is to use a piece of card – I'm not personally a fan of coloured card, as it can make a rather stark backdrop, but white can work quite well with the right subject.  All kinds of things can be used if they contain the right colours and you throw them sufficiently out of focus – I've used pieces of fabric, or items of clothing such as scarves – and even once a hoody!

I photographed this astrantia in my conservatory a couple of weeks ago, and the backdrop is a largish pot plant which I threw out of focus by using a wide aperture.  I must say I had a lot of fun doing it.  So – on with the wellies, and out to the florist!
Stay inspired
Get FREE Photography tips and ideas from our experts in your inbox.