Taking Control of Contrast, Saturation and Sharpness
By Geoff Harris •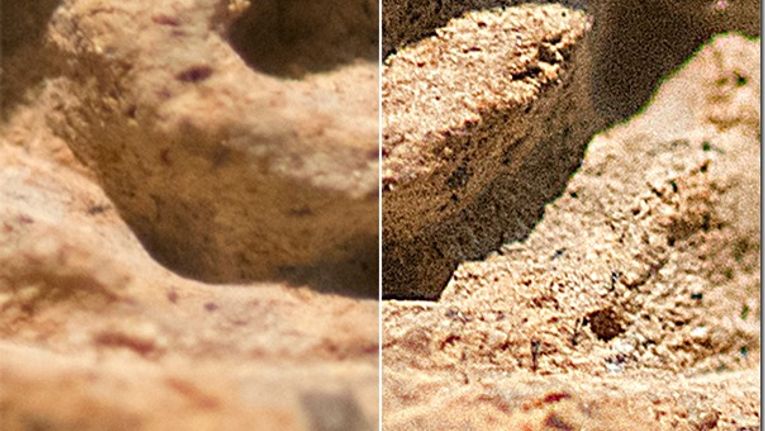 Taking Control of Contrast, Saturation and Sharpness is at the very heart of photography. When you shoot a photo on your camera one of two things happen. Either the camera saves the image as a Raw file or as a Jpeg. The fundamental difference between the two is that the camera doesn't really do anything with the image data in the Raw file but it does quite a bit to the Jpeg before it's saved. One of the things it does is apply the currently set image controls to determine how the Jpeg is processed (what these controls are called varies between camera systems, Canon use Picture Style, Nikon use Picture Control etc.).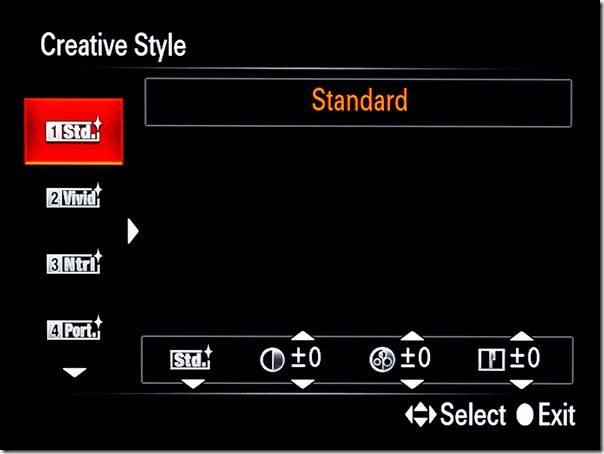 The name for the image controls varies. Sony use Creative Style for their system.

There are often different image control options such as Landscape or Portrait. However, the most interesting is the option that allows you configure your own image control. This gives you the greatest say in what your Jpeg images look like when they're saved. Typically there are at least three options: contrast, saturation and sharpness (though again the actual wording varies). What do these options mean and how do they affect an image? Read on you if want to find out more...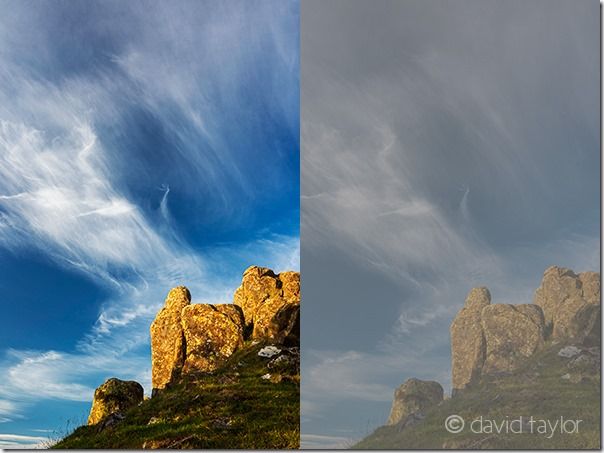 High contrast images (left) have more impact than low (right), though too much contrast looks unrealistic.

Contrast is the difference between the darkest and brightest areas of an image. The greater the difference, the greater the separation between the two. The highest contrast image possible would be one in which pixels in the image were either black or white, with no value in between. A low contrast image would see the values of the darkest and lightest parts close together.

Of the two, high contrast images have greatest impact. Low contrast images can look flat and quite frankly a little bit dull. Here's the thing though. It's easier to add contrast to an image later than it is to remove it (at least without having a detrimental effect on image quality). If you plan to adjust your Jpegs in postproduction, it will pay not to boost contrast too much in-camera. That said, in flat lighting (such as when shooting in mist) a boost in contrast will add bite to an image.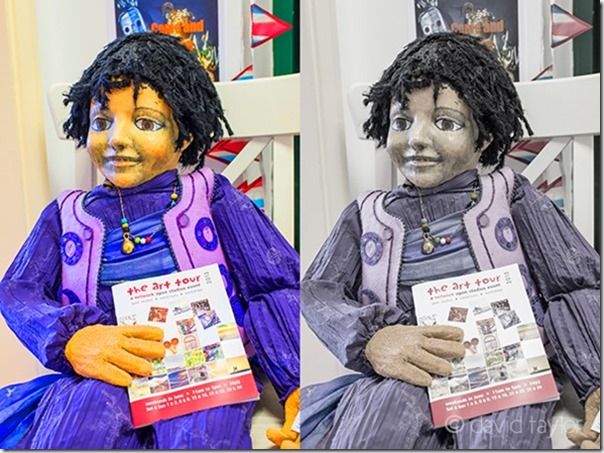 Colours look overcooked when saturation is high (left), more pastel-like when saturation is reduced (right)

Saturation defines a colour's intensity. The more saturated a colour, the more vivid it appears to be. The less saturated a colour is the closer to grey it is. Some image controls often increase saturation on certain colours but leave others alone. Landscape mode often boosts the saturation of greens and blues for instance. As with contrast, there's no right or wrong answer to how saturated colours should be in an image; it largely depends on how you want your images to look.

However, the more saturated colours are in an image, the more cartoon-like an image will become. Images that are too saturated are also harder to print accurately. Cameras have printers licked when it comes to colour, particularly when it comes to vibrant colours (to put it more technically, cameras have a larger colour gamut than printers). However, an image that is too de-saturated (without actually being entirely grey) can lack impact unless it's done for effect.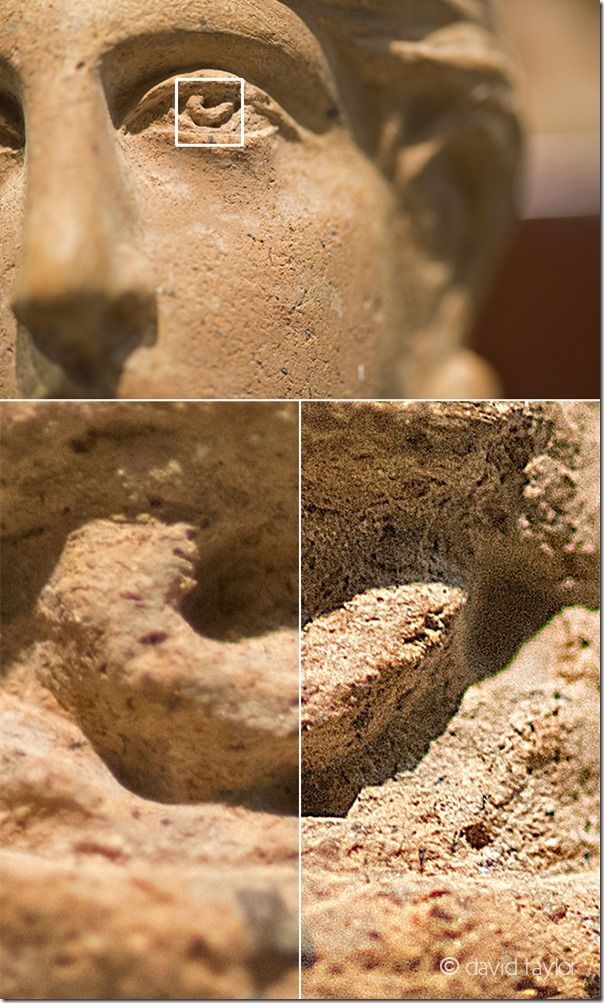 Most digital images require some sharpening. Without sharpening (left) an image will look soft, particularly when printed.

Most digital sensors actually soften images slightly using what's known as an anti-aliasing filter. The filter is designed to stop (or at least reduce) the occurrence of an effect known as moiré (this is seen as shimmering patterns in high-frequency subjects such as fabric). When a Jpeg is processed it's actually sharpened again by the camera. However, the sharpening is a visual cheat achieved by increasing the contrast between edges.

Of the three options covered today sharpness is the most destructive to an image. It's almost impossible to remove sharpness once it's been applied to an image. This limits how successfully an image can be resized without image quality taking a nose dive. Personally, I prefer to turn sharpness down and sort it out later in postproduction. It does mean that images look soft straight out of the camera, but that's a small price to pay for keeping my options opens.

If you would like to learn more about digital photography why not join me for my 4 week online photography course An Introduction to Digital Photography