A Cook's Guide to Pressed Flower Photography
By Geoff Harris •
The Photography of John Humphrey. Creating stunning photographs from pressed flowers.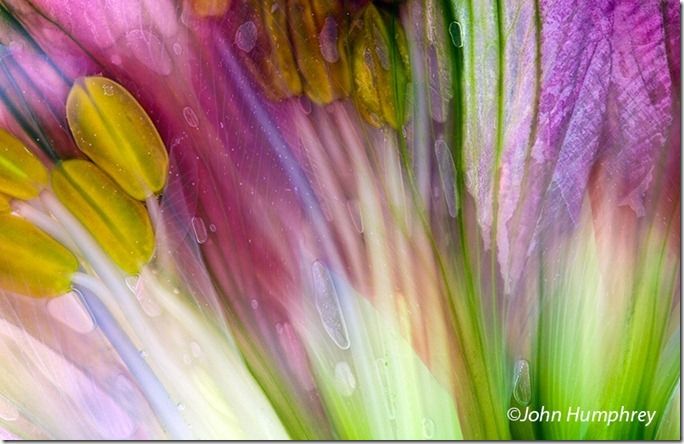 I'm excited to introduce a new series in our MyPhotoSchool blogs, where once or twice a month I'll interview different photographers about their work. To kick the series off, I'm delighted to showcase some of John Humphrey's photography.  John has been a friend for many years, and is a very accomplished photographer in many different fields.  Recently he's been working on a new series of images of pressed flowers, so I asked him to tell me a little about how he does them.  This is what he said:

"For a long time I have been interested in both macro photography and flower photography. Macro provides interesting technical challenges and opens a new world of detail that we often miss in everyday observation. Flowers provide an infinite variety of shape and colour and are irresistible as photographic subjects.

However, one of the challenges with macro work is the limitation of depth of field. As the magnification increases, the depth of field reduces. So extreme macro work with flowers (which I like because of the colourful abstract images this reveals) can be difficult if the intention is to produce sharpness throughout.

This shallow depth of field can be used as an aspect of the artistic composition (as frequently with your own work Sue). However, sometimes it is restrictive if the intention is to display the full detail of a flower section. So I became interested in photographing pressed flowers – which are beautiful, and very conveniently flat!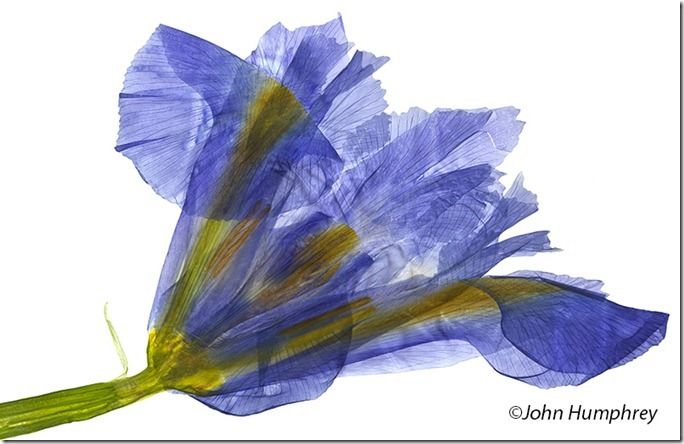 As I was developing my work with pressed flowers, two factors became limiting. The first was that the pressing process can reduce the vibrancy of the original flower's colours. The second is that pressing a flower in a conventional flower press takes a couple of months – and I am pathologically impatient!

So I was intrigued to stumble across a book by Joanna Sheen called 'The Microwave Pressed Flower Manual'. This revealed that flowers can be pressed in a microwave oven in just a few seconds.

The process is essentially to sandwich the flower between sheets of blotting paper and a couple of pieces of hardboard, to press these together with weights or elastic bands, and then to pop the assembly into the microwave. A medium size flower is pressed in around thirty seconds at 50% power in my oven. Of course, different flowers require different amounts of time but you soon get used to judging this.

When the blotting paper is peeled apart, the pressed flower is revealed and, for a while at any rate, still has the colours of the original flower. My own approach is then to place the pressed flower, still attached to one of the sheets of blotting paper, on to a light box and to photograph it from above. The light box means that I can experiment with lighting the flower from below, which often adds a glowing, almost x-ray, effect to the image. However, for some flowers the texture is better revealed with lighting from above, in which case I use either room lighting or a supplementary studio light.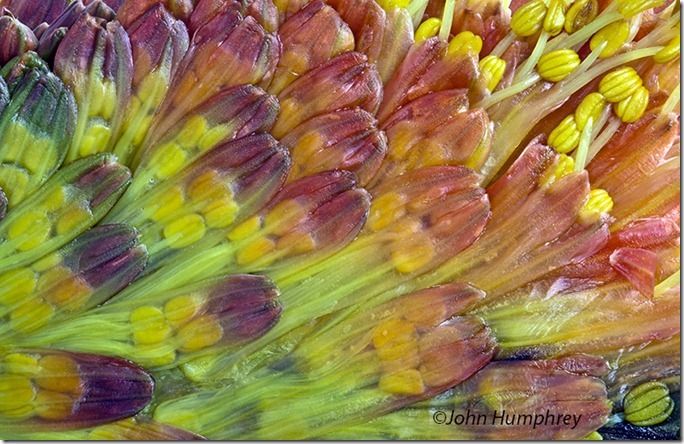 Much of my work is done with my Canon 100mm macro lens at 1:1 magnification. However, I often like to get in much closer and use a variety of high magnification techniques such as extension tubes. I also like using Canon's 5x magnification lens, the MPE 65mm.

Although, as you know Sue, I am a compulsive post processer in Photoshop, most of my pressed flower work is not significantly reworked or retouched apart from the usual adjustments of levels etc."

With characteristic modesty, the one thing that John has failed to mention here is that he was awarded the Fellowship of the Royal Photographic Society for a panel of these images a few months ago!

To see more of these pressed flower photos, as well as some of John's other images, go to www.johnhumphrey.co.uk
Stay inspired
Get FREE Photography tips and ideas from our experts in your inbox.