Those Who Can - Teach: How to become a photography teacher
By Geoff Harris •
Pro Photo: Teaching Photography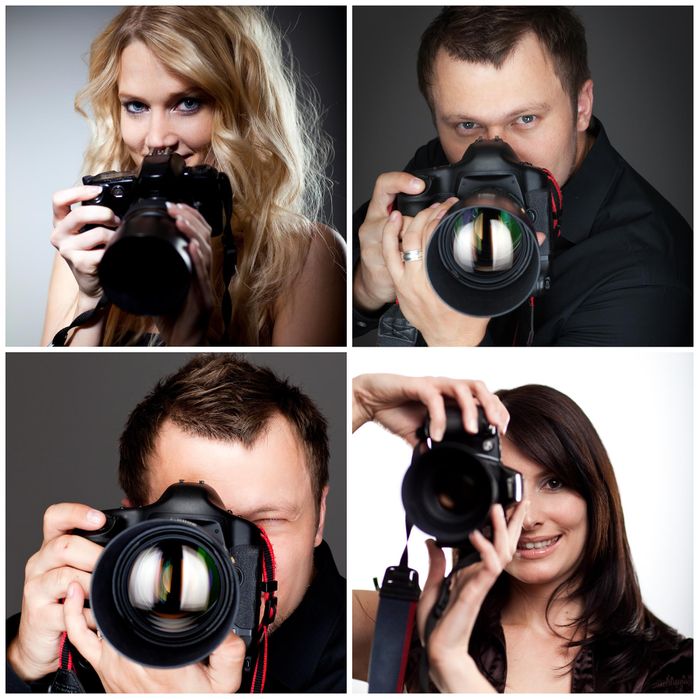 If you have ever fancied teaching photography, it might be easier than you think. As well as helping out other people, teaching is a good way to remind yourself why you shoot a certain way, or encourage you to try new approaches.
If you are an ambitious type who fancies earning some extra income, bigger workshops can also be a useful income stream. Before going on, though, it's important to be honest with yourself.
Are your skills sufficiently developed, and your reputation sufficiently established, to attract enough pupils? Photography workshops have become big business, with many top name pros now involved, so the competition is getting more intense each year. Doing more exhibitions, getting a photo society distinction or winning a big competition will all help to raise your profile.
1) Doing some voluntary teaching
If you don't want the hassle of running a formal evening class or workshop, you could volunteer to pass on your photography and Photoshop skills at the local community centre.
If you are in the UK there will probably be some tedious health and safety forms to fill out, but once these are done you should be good to go. Remember, if you aren't charging people you aren't making money, so don't give away too much of your expertise for free. If you are looking to get some basic teaching experience, though, this can be a good start.
2) Run an evening class
If you feel confident enough to charge for your skills, you should contact your local education authority for advice. Many further eduction colleges offer evening classes, so find out what you need.
Although the rules about teaching qualifications have been relaxed in the last few years, even a basic further eduction qualification will boost your credibility (and earning power), so it's worth checking out this informative resource. Conversely, your local arts centre might be happy for you to run a course on their premises, if you can convince them that you know what you are talking about – be prepared to go for an interview. It will help if you have previously exhibited there.
3) Running workshops
At the more ambitious end of the scale, you might want to run a workshop for a few students. Let's start with UK ones. Generally, the organisation is pretty straightforward.
You book and pay for the venue and devise the workshop, then students pay you and also pay for their own transport and accommodation. You will also need to pay for advertising and marketing, and make sure you have the right insurance should a student get hurt on your course, or accidentally damage something during an activity. It's best to think about all the things that could possibly go wrong, and work from there.
4) Running overseas workshops
This is the most ambitious sort of trip, and although it may seem a good way to get paid to go to a nice place, it also carries the most responsibility. The best way is to do a deal with a travel company, who can take care of the flight and accommodation, rather than trying to do it all yourself. If you can become their official photographer for overseas photography holidays, all the better. Alternatively, you can get students to pay for flights and accommodation themselves, but people can end up being spread across several hotels. Again, it's crucial you get the right insurance in place, so speak to a specialist. You don't want to be held responsible for the cost of hospital treatment for an uninsured student who slipped and broke their leg while doing an exercise on your course!
5) Dealing with students
Getting everything organised is one thing, but as a teacher you also need to think about how you'd deal with difficult or demanding students. How would you handle a total beginner who was taking up a disproportionate amount of time? What if somebody is argumentative or disruptive, or falls out with another student over dinner? What if people are unhappy with your teaching or the activities on the course? This is another reason why it's good to do some kind of preparatory course. Teaching photography requires people skills as well as a lot of camera expertise...
6) Marketing and customer care
Organising a great course is pointless if nobody signs up, so you need to make sure you do your best to market and advertise it. As mentioned, the higher your profile, the more students will be interested, but don't despair if you aren't as well known as David Noton or Joe Cornish. As well as advertising in the photography press or online, see if you can get some coverage for free in a photography magazine (or just the local paper) by offering to do an interview and share some tips. Winning a competition will really help your credibility too, as will having a Fellowship-level distinction from a national photographic association. Once the course is over, encourage students to give feedback (and take it onboard) and ask satisfied customers for some nice quotes for your website! Stay in touch on social media, too, and gather as many email addresses as you can so you also stay in touch with ex-students for marketing purposes.
Stay inspired
Get FREE Photography tips and ideas from our experts in your inbox.