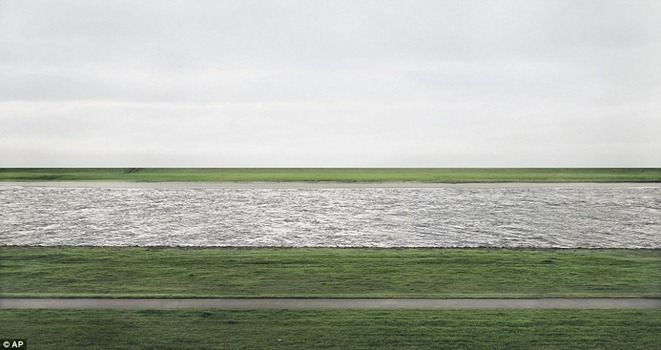 1. Andreas Gursky: 'Rhine II', 1999

$4.300,000

Christie's in New York, November 2011

The artist wanted to capture an "accurate image of a modern river" but openly admits to digitally removing unsightly features such as  people, dogs and even a factory.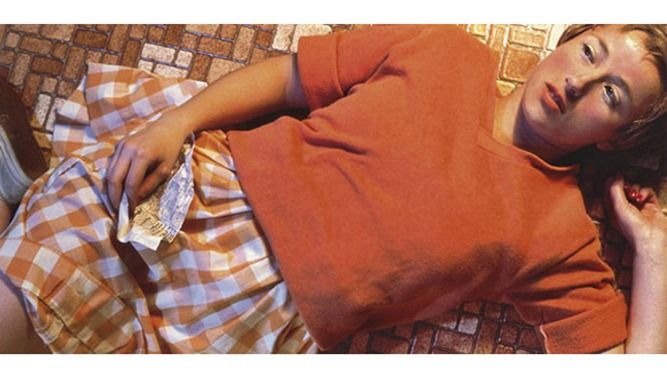 2. Cindy Sherman: 'Untitled', 1981

$3.89million

Christie's in May. 2011

Cindy Sherman's self portrait, dressed as a retro adolescent surprised many as Christies had originally valued it at $1.5-$2 million. Addition 10/10 was bought by New York art dealer Philippe Segolet and the under bidder was per Skarstedt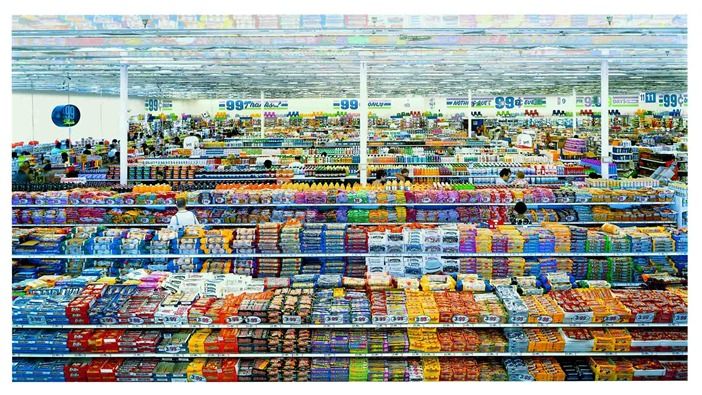 3. Andreas Gursky: "99 Cent II Diptychon" , 2001

£1,700,000 ($3,346,456)

Sotheby's London , February 2007

The sale was a milestone in the Art market, as it was not only held the record for several years as  the most expensive photography ever sold, but also almost triplicated the auction record for a contemporary photography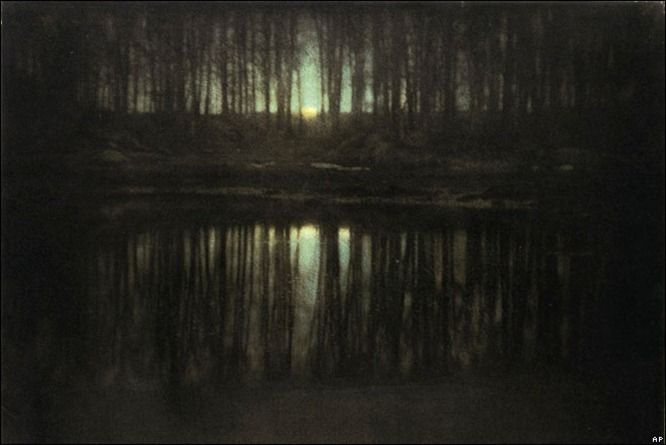 4. Edward Steichen: " The pond - moonlight", 1904

$2,928,000

Sotheby's New York , February 2006

The 41cm - 50 cm . photograph,  was previously in the collection of the Metropolitan Museum of Art, owner of another of the three copies of the work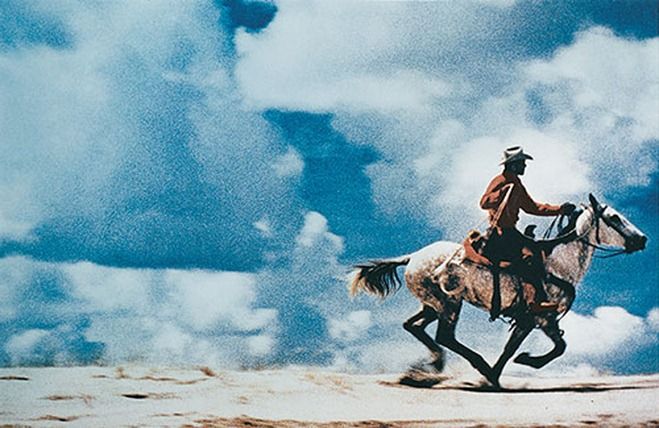 5. Richard Prince: " Untitled (cowboy)", 1989

$1,248,000

Christie's New York , November 2005

This modern cowboy is one of the most famous Works by one of the masters of the contemporary photography.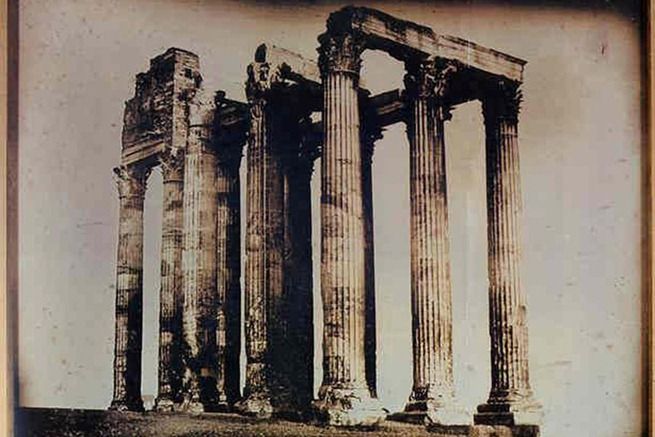 6. Joseph Philibert Girault de Prangey: " 113 Athènes, Temple de Júpiter ", 1842

£500,000 ($922,488)

Christie's London , May 20th 2003

Girault de Prangey was a French draughtsman and photographer whose works are extremely valuable as they are the earliest surviving visual documents of archaeological places such as Syria or the Acropolis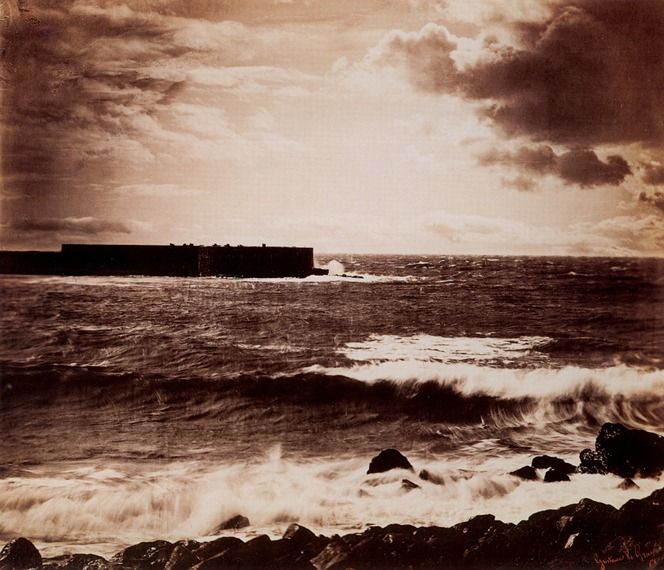 7. Gustave Le Gray: " The Great Wave, Sete", 1857

$838,000

Sotheby's London , October 1999

Le Gray is arguably the most important French photographer of the 19th Century. This beautiful work was previously in the Jammes Collection until it was auctioned by Sotheby's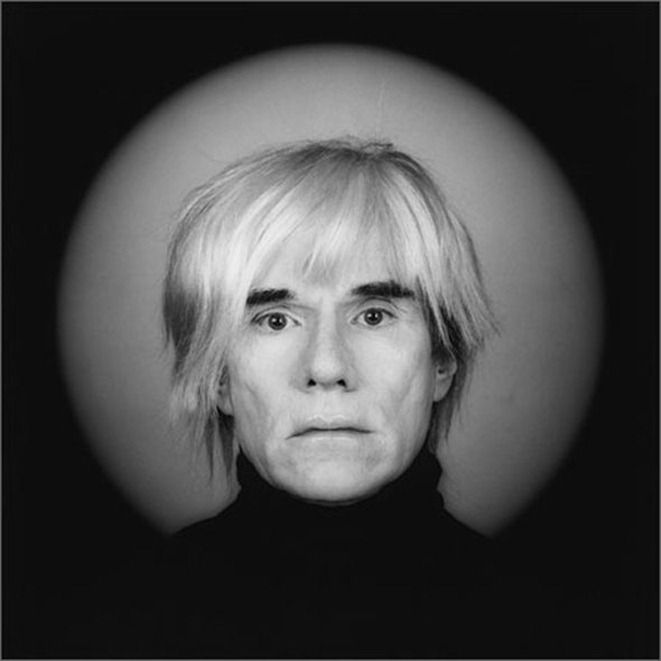 8. Robert Mapplethorpe: "Andy Warhol" 1987

$643,200

Sotheby's New York , October 2006

American artist Robert Mapplethorpe is one of the key figures in the contemporary photograph, portraying personages such as Patti Smith, Peter Gabriel or Andy Warhol. The work portraying Warhol was created 2 years before Mapplethorpe's death after complications arising from AIDS .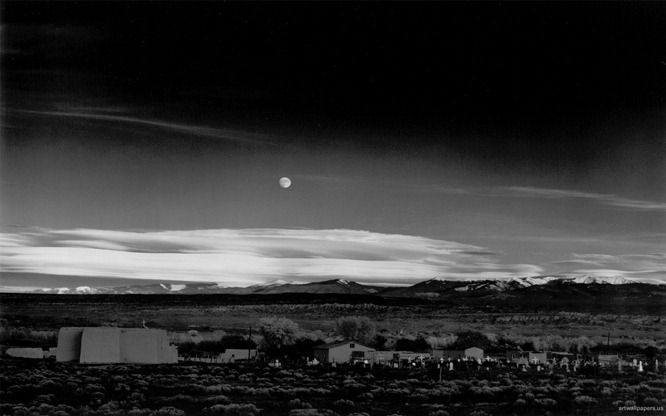 9. Ansel Adams: Moonrise, Hernandez, New Mexico, 1948

$609,600

Sotheby's New York , October 2006

Adams is one of the masters of the 20th century photograph, creator of the "zone system" and famous for his stunning views of the American Southwest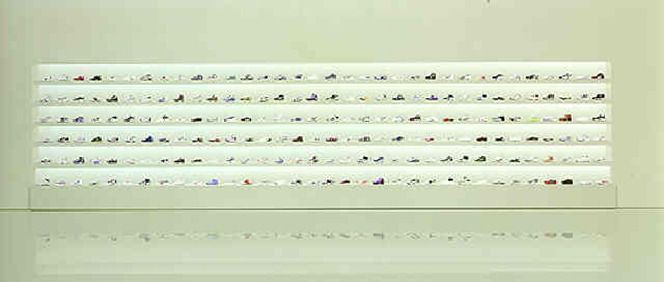 10. Andreas Gursky: " Untitled 5" , 1997

$559,724

Christie's London, February 2002

A typical work by Gursky, depicting a shoe shop. Five years later, another work by Gursky was sold for nearly 6 times the sum paid for this photo
Stay inspired
Get FREE Photography tips and ideas from our experts in your inbox.